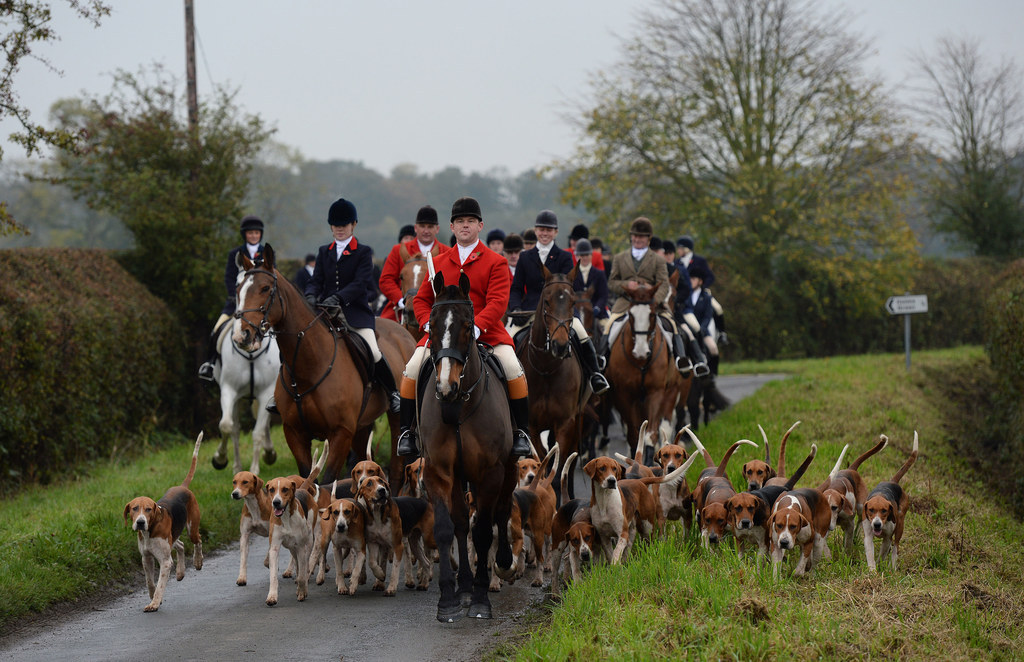 A planned vote on relaxing the fox-hunting ban in England and Wales has been withdrawn.
The government has postponed Wednesday's debate and vote after the SNP said it would oppose the changes – meaning ministers were unlikely to win a Commons majority.
The Scottish nationalists normally abstain on non-Scottish issues but party leader Nicola Sturgeon said they were making a special case due to "overwhelming demand" from people in England.
The SNP's decision has infuriated some Tory MPs and reignited calls for "English votes for English laws". A shake-up could see the hunting ban relaxed in future if Scottish MPs' voting rights are restricted.
The Hunting Act, introduced by Labour in 2004, means that just two dogs can be used to flush out a fox so it can be shot. The proposals that were due to be voted on would have allowed an unlimited number of dogs to be used, as in Scotland.
SNP Westminster leader Angus Robertson welcomed the vote being withdrawn and said it was a "powerful reminder of just how fragile the Tories' majority is".
He said in a statement: "It is welcome that this vote has been pulled - which also underlines the shambles of the Tory government, who have sounded the bugle of retreat.
"We were fully prepared to vote with Labour to stop harm being done to foxes in England and Wales – Labour should now commit to voting with the SNP next week against harm being done to people by the Tories' cruel welfare cuts."
But David Cameron accused the SNP of being "entirely opportunistic".
The prime minister said: "The position of the SNP has up to now always been clear which is that they do not vote on matters that are purely of interest to England or England and Wales.
"I find their position entirely opportunistic and very hard to explain in any other way."
Labour described the situation as a "shambles". Shadow environment secretary Maria Eagle said: "This has nothing to do with 'pest control' - it is a shabby attempt to repeal a successful piece of animal welfare legislation by the back door."
Meanwhile party leader Nicola Sturgeon was praised on Twitter for forcing the government's hand.