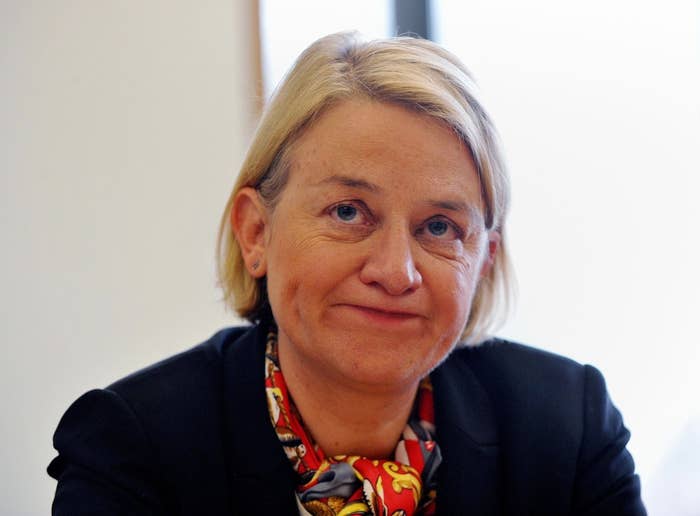 Green party leader Natalie Bennett has said she is "open" to three-way marriages and civil partnerships.
Bennett promised to consider whether people in polyamorous relationships should be able to formalise their unions. She was speaking in a Q&A session with PinkNews readers.
Under current law, civil partnerships and marriages involving more than two people are banned. Redfern Jon Barrett asked: "As someone living with his two boyfriends in a stable long-term relationship, I would like to know what your stance is on polyamory rights. Is there room for Green support on group civil partnerships or marriages?"
Bennett replied: "At present, we do not have a policy on civil partnerships involving more than two people. We are, uniquely in this country, a party whose policies are developed and voted for by our members.
"We have led the way on many issues related to the liberalisation of legal status in adult consenting relationships, and we are open to further conversation and consultation."
Some critics of same-sex marriage, which became legal last year, argued it would lead to three-way unions.
Tory MP Craig Whittaker said in 2012: "What will our successors be discussing and have to legislate for in the future? Polygamy? Three-way relationships? Who knows what else?"
Liberal Democrat parliamentary candidate Zoe O'Connell is campaigning to become Britain's first polyamorous MP.