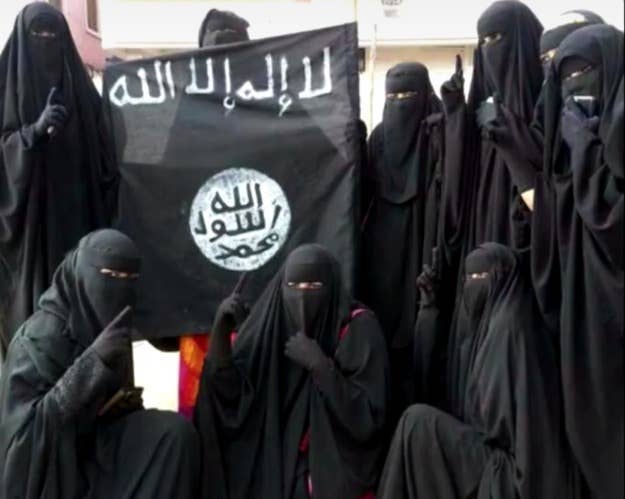 The government is calling on social media users to challenge ISIS extremists online in a bid to stop the terror group grooming new recruits.
In a new counter-extremism strategy released on Monday, ministers warned that ISIS produces "highly professional online content that can reach large audiences with the aim of recruiting in large numbers".
The document says that these extreme ideologies can "prove very attractive" to young people – and that Britain needs to "outpace our adversaries" by presenting a "compelling alternative proposition".
In a speech on Monday, David Cameron will warn that defeating Islamist extremism is the "struggle of our generation". He will say: "We know that extremism is really a symptom; ideology is the root cause – but the stakes are rising and that demands a new approach.
"So we have a choice – do we choose to turn a blind eye or do we choose to get out there and make the case for our British values?"
The counter-extremism strategy will also see a ban on radical preachers posting material online. Passports could also be withdrawn from 16- and 17-year-olds at risk of travelling overseas to join extremist groups like ISIS.
The government is handing £5 million to moderate Muslim groups and charities this year to help in the fight against extremism. This will include "social media training" to make sure extremists' views are being challenged online and that vulnerable youngsters are being put off joining terror groups.
Earlier this year, BuzzFeed News revealed how a small clique of ISIS women use Twitter to share "the truth" about their lives in Syria and Iraq and make themselves available to potential "recruits". Police have estimated that at least 700 people from the UK have travelled to Syria or Iraq to fight for jihadist organisations.
The government's new strategy says that extreme ideologies – as promoted on Twitter, Facebook, Ask.fm, Instagram, and Tumblr – offer "conveniently simple, though false, solutions to fundamentally difficult problems".
"They can appear to offer a sense of belonging and purpose, self-respect and an opportunity for reinvention or personal renewal," it states. "Feeding off the vulnerability of their audiences, extremists use their ideologies to radicalise and recruit."
The government warns that ISIS is increasingly targeting "'non-traditional groups, including women and families, as well as younger and more vulnerable audiences". The document says: "A fundamental shift in the scale and nature of our response is required to match the huge increase in extremists' use of the internet.
"This will involve close partnership with the public and industry to do two things: first we need to empower people to use the internet to challenge extremists online; and second we will work with social media and communications providers to ensure extremists do not have open access to their platforms."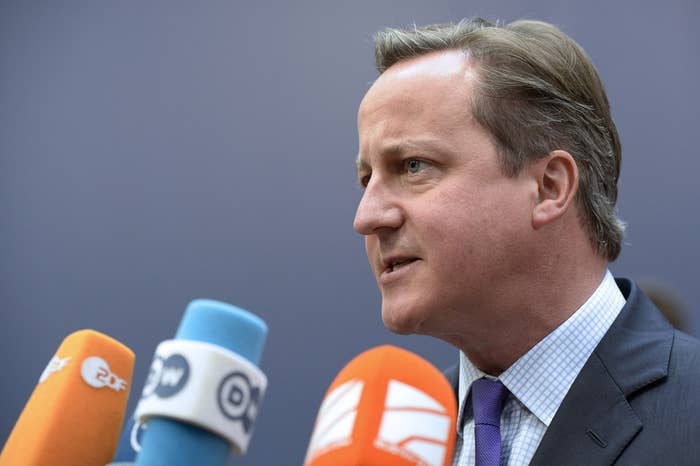 The plan to challenge extremists on the internet is centred on "support a network of credible commentators who want to challenge the extremists and put forward mainstream views online".
The government will train a "wide range of civil society groups to help them build and maintain a compelling online presence, uploading mainstream content so that the extremist voice is not the only one heard". Schools and teachers will also get more support in making sure young people know the risks of radicalisation online.
Ministers will also try to limit access to extremist content – calling on social media sites to "strengthen their terms and conditions, to ensure fewer pieces of extremist material appear online, and that any such material is taken down quickly".
But it is not yet clear whether such a strategy of promoting moderate voices online will actually put people off joining extremist groups.
Pam Cowburn from the Open Rights Group, which works to preserve digital rights and freedoms, told BuzzFeed News: "The prime minister needs to be specific about what he is asking ISPs [internet service providers] to do.
"ISPs must not become the internet police. Issues of law and order must be dealt with by law enforcement agencies and the courts. If internet companies are failing to cooperate, Cameron should spell out precisely what they are failing to do."
Following the announcement of the new counter-extremism strategy, the Muslim Council of Britain, the UK's largest umbrella group of Muslim organisations, warned that it was based on "flawed analysis" and risked alienating Muslim communities.
"British Muslims have stood up and been counted in their opposition to terrorism. That is why we welcome effective and evidence-based initiatives to counter terrorism," said MCB secretary general Dr Shuja Shafi.
"Yet, today's 'one nation' counter-extremism strategy continues down a flawed path, focusing on Muslims in particular, and are based on fuzzy conceptions of British values. It risks being counter-productive by alienating the very people needed to confront Al-Qaeda or Daesh-related terrorism: British Muslim communities."
The MCB also warned that the strategy risked having "McCarthyist undertones" by closing down mosques and banning individuals or groups deemed to be extremists.
The Islamic Human Rights Commission (IHRC), an independent Muslim advocacy group, claimed the strategy was deliberately exaggerating the threat of extremism in order to "justify the introduction of discriminatory policies targeting the Muslim community".
HRC chair Massoud Shadjareh said: "The extent to which anti-terror laws have become a pretext for removing fundamental rights from Muslims and discriminating against them can only suggest that the present government is engaged in a war against Muslims rather than against terrorism.
"If there is any extremism that needs to be eradicated it should start with a government that is hellbent on continuing to demonise and criminalise Muslims. We call on all fair minded people to oppose these latest plans which undermine the hard won liberties and rights of everyone."