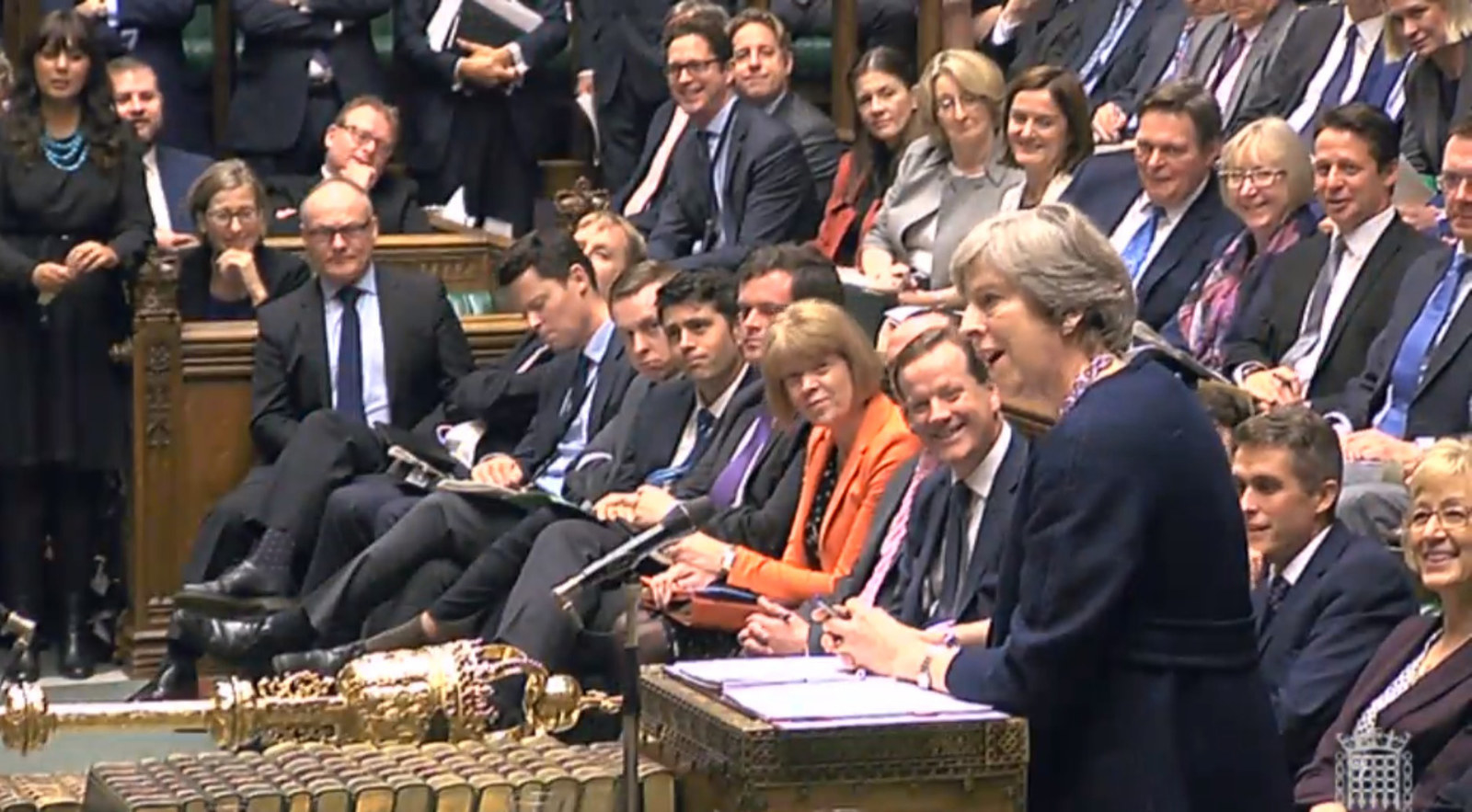 The prime minister has faced fury from Labour and the SNP after ordering her MPs to abstain in a vote on its beleaguered new benefits system.
Labour led an "opposition day" debate on Wednesday calling for a pause in the roll-out of Universal Credit – which combines a series of benefits into one single monthly payment – amid reports of rising debt for claimants.
In a rarely seen move, the Opposition forced a vote at the end of the debate by putting up two of its own MPs as tellers for the other side – after the government sought to avoid the vote taking place at all.
Because most Tory MPs did not vote, Labour's motion was passed by an overwhelming 299 to zero votes. Although it is not binding, shadow work and pensions secretary Debbie Abrahams said it was a "major defeat" for the government.
Sarah Wollaston, the chair of the health select committee, was the only Tory MP to vote against the government. She had warned that unless they addressed the "fundamental flaw" of the six-week wait faced by new claimants, she would have to vote with Labour.
Earlier in the day, ministers offered an olive branch to sceptical Tories by announcing that the Universal Credit helpline – which currently costs up to 55p a minute from mobile phones – would be free within a month.
But critics said this did not go far enough. Abrahams said one in four people were waiting longer than six weeks for their money, while one in 10 were waiting 10 weeks.
"If the government and this prime minister is sincere about tackling injustice in this country and making sure that work pays, then they must act," she said.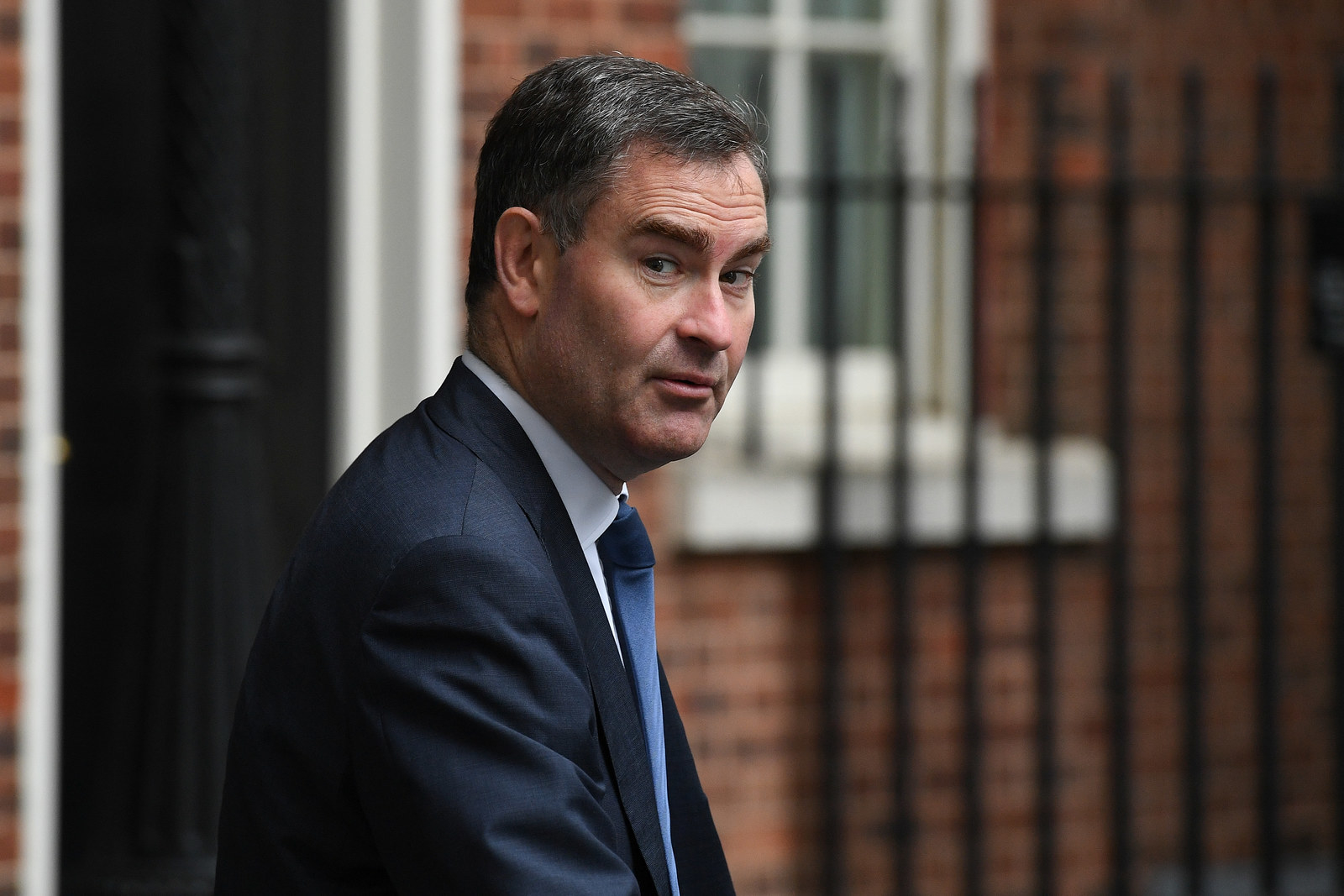 Dr Wollaston welcomed the government scrapping the helpline charges. But she added: "It doesn't get us away from the fundamental problem of a minimum six-week wait.
"And that means our constituents, who are living on the edge – and we're talking about real people's lives here – are going to start this process in debt and in arrears as we've heard."
Tory MP Heidi Allen also urged the government to introduce fortnightly payments and send housing payments direct to landlords.
"This would dramatically reduce the number of families going into rent arrears, turning to food banks and spiralling further into debt," she said.
And Tory MP Peter Aldous said: "The long delays before some claimants receive the payments must stop."
Work and pensions secretary David Gauke insisted that Universal Credit would put "work at the heart" of Britain's welfare system.
In a swipe at Labour, he said: "What we are hearing today is not constructive opposition, not a plan to reform Universal Credit, but an attempt to wreck it.
"An attempt to paralyse a policy that will help 250,000 more people get into work, an attempt to block a reform that will increase opportunity, an attempt to play politics - but no attempt to set out a real alternative."
After the vote, Abrahams said it was a "major defeat for the government on their flagship social security programme". She added: "Yet again the prime minister and the Tories cannot command a majority. The prime minister is in office but she is not in power."
SNP MP Pete Wishart accused the government of "bringing the House into disrepute".
Commons Speaker John Bercow warned: "This institution is bigger than any one party and frankly it is bigger than any one government. This place and what we do here matter very much."