Teenage Boys Are Too "Scared Of Banter" To Talk About Their Feelings
The government's new mental health champion, Natasha Devon, told BuzzFeed News that boys need to open up more to prevent suicides later in life.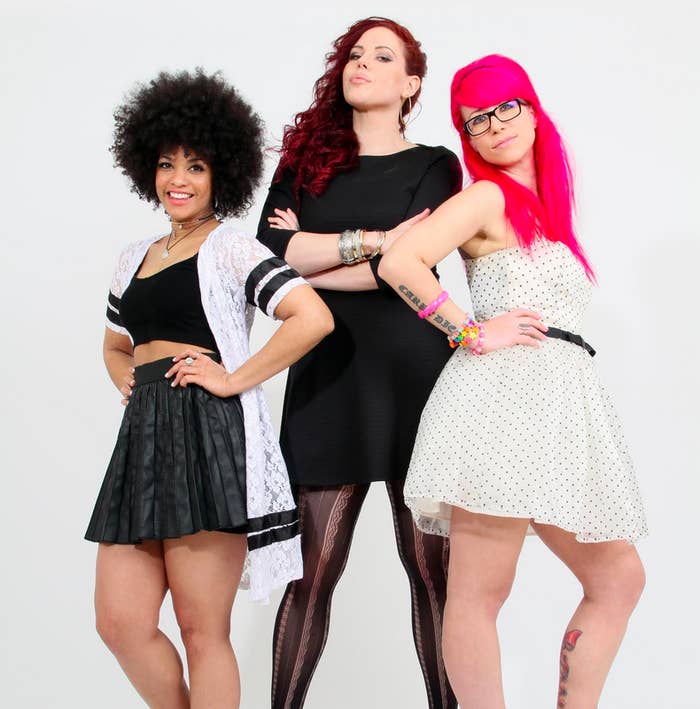 Teenage boys need to be more open about their feelings to prevent suicides later in life, the government's first mental health champion for schools has said.
Natasha Devon said boys aged 11 and 12 must be encouraged to talk openly about what is bothering them. She said too many kept their emotions bottled up because they're too "scared of the banter" at school.
In an interview with BuzzFeed News, Devon said: "We have a terrifyingly high male suicide rate in this country. When you talk to the people around those guys, they say, 'We had no idea, they always had a smile on their face.' This is the problem – boys are just soldiering on.
"We are trying to work with boys in years 7 and 8 and get them before the banter kicks in – they're scared of the banter, it terrifies them – and get them to know it's OK to say 'I feel a bit down today' and there doesn't have to be a reason for it."
Devon, who has spoken to thousands of teenagers as a campaigner in schools, said that most boys "don't feel entitled to have a feeling unless they think there's a massive reason, like someone's died or their parents have split up".
Suicide accounted for almost 1 in 4 deaths (24%) among men aged between 20 and 34 in England and Wales in 2013, according to the Office for National Statistics. Some 13% of deaths among men aged between 35 to 49 were due to suicide.
Devon, who battled with bulimia for seven years, has been brought in by the Department for Education to help boost pupils' confidence and wellbeing. She is developing lessons and 10-minute exercises for teachers to use in the classroom and wants to see more sport in schools – including yoga and Zumba classes – to help teenagers blow off steam.
The former model, who has previously described herself as a "left-leaning gob on a stick", said that accepting the government role did not mean she fully supported the Conservative agenda. She told BuzzFeed News: "My dad, who is a lifelong socialist, said, 'Don't worry, love, I still love you and I forgive you.' This is the government we've got for the next five years – that's a whole generation of young people going through school.
"Working with the Department for Education and [education secretary] Nicky Morgan, whose family have had first-hand experience of mental health problems, their line of thinking is very much in keeping with what I was thinking. So that's why I took the role, but that doesn't mean I endorse every single thing the Tories are doing."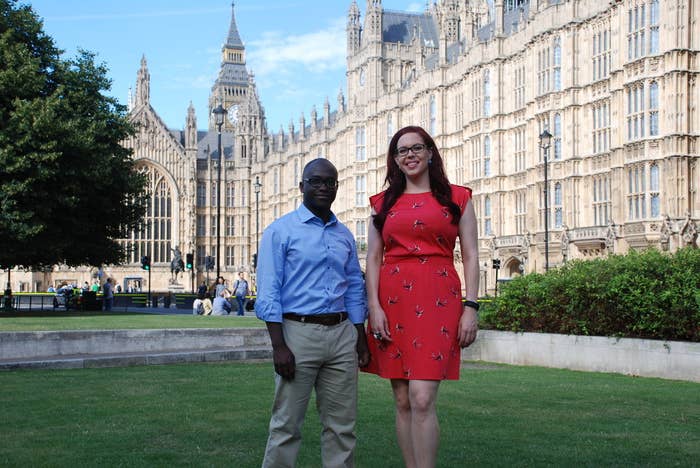 Devon said she had been a "straight A" student at school and that her teachers "thought I was going to take over the world". But she began suffering bulimia before she started university, and by the time she was 25 she was unemployed and still living with her parents with "no money or friends".
"It occurred to me that grades don't really mean anything if you don't have your mental or physical health," she said. "Education shouldn't just be about preparing you for the world of work, it should prepare you for life.
"Because I'm six foot tall and mixed race, I was just a bit unusual in a lot of ways compared to my classmates and I actively aspired to normal-ness. But I remember watching things like Dawson's Creek and thinking, 'Oh, that's how normal kids are,' thinking I have to be really thin and slinky and perfect all the time. So I would have benefited from knowing that everyone's mind is different and finding my own baseline."
Devon has since founded two organisations – the Self-Esteem Team and the Body Gossip Education Programme – to deliver workshops in 250 schools across the UK. She has found that depression, anxiety, eating disorders, and self-harm among teenagers are rife and that teachers are struggling to deal with them.
"My experience of going into schools is that teachers are increasingly having to deal with these kinds of mental health issues, but that a lot of them are just feeling in the dark," she said. "So this is an opportunity to equip teachers with the tools they need to do that job with a bit more confidence."