Some Labour MPs Really Want Jeremy Corbyn To Join Their Anti-EU Campaign
They're not impressed with the Eurosceptic Labour leader's position.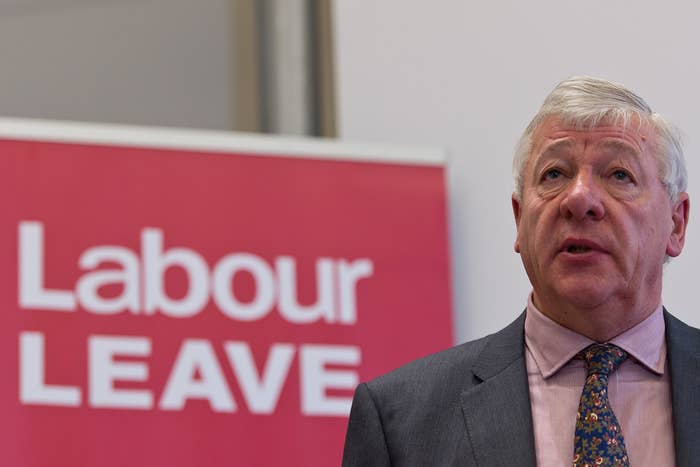 A group of Labour MPs are heaping pressure on Jeremy Corbyn to join their campaign for Britain to leave the EU.
The "Labour Leave" group, which launched on Wednesday, said Corbyn's refusal to campaign for Brexit was "inconsistent" with his Eurosceptic views over recent decades.
Graham Stringer, MP for Blackley and Broughton, told BuzzFeed News he was seeing Corbyn later in the day to try and persuade him to join their campaign.
The debate over Britain's membership of the EU is hotting up ahead of a referendum that is likely to take place later this year, after David Cameron announced the results of his renegotiation.
Stringer was joined by Labour MPs Kate Hoey, Roger Godsiff, Kelvin Hopkins and Labour donor John Mills at the campaign's launch in Westminster.
Asked whether they had sought to persuade Corbyn to join them, Stringer said: "I'm seeing him this afternoon and I'm going to ask him directly that question.
"Because it is surprising when we voted against the advice of the chief whip on a number of European issues over the last decades that Jeremy – who has always been in that lobby with us – would now want to lead a campaign which isn't even asking for a renegotiated position.
"So it would not surprise me if that did change, it is completely inconsistent with what Jeremy has done in his time in parliament."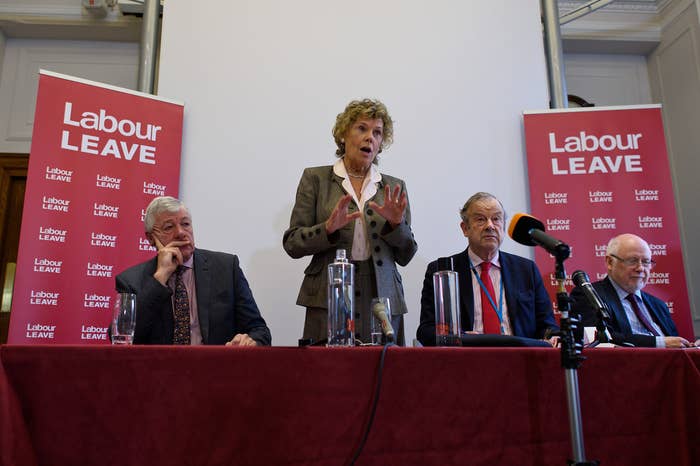 John Mills agreed that he was "puzzled" at the Labour leadership's position on the EU. "If you ask people in the Labour party whether they would like to see changes they almost all would," he said.
"But when you ask them [the leadership] are you prepared to do something about it, the answer has been an almost uncritical tendency to support Europe irrespective of what comes out of the negotiations.
"And that does seem to be very disappointing, not least because that is not the view of large numbers of Labour supporters," he said.
Hoey said that for the last 20 years, Corbyn and his shadow chancellor John McDonnell always joined Labour Eurosceptic MPs in the voting lobbies, when "we were doing our little bit to oppose the various treaties that were furthering EU domination of our country".
She said there were "very strong arguments" for Britain to leave the EU, adding: "I believe that the EU is anti-democratic, it's anti socialist, it's not accountable, the European Commission are not elected, we can't get rid of them."
Britain is spending £50 milllion a day on the EU and has "virtually no say about how that money is spent", she added.
Corbyn was forced to clarify in September that Labour would not campaign to leave the EU, following concerns from pro-EU MPs that he supported Brexit.
Brendan Barber, the former TUC general secretary, hit back at the MPs' claims that most Labour voters were sceptical about the EU.
Barber, a spokesman for the Britain Stronger in Europe campaign, said: "Working people – the people the Labour Party represents – are stronger and better off in Europe. Our trade with Europe supports millions of jobs, and the leave campaigns have failed to make clear how we would keep all that trade if we left."