UKIP's spring conference in Margate featured probably the most The Thick of It moment of the election campaign so far.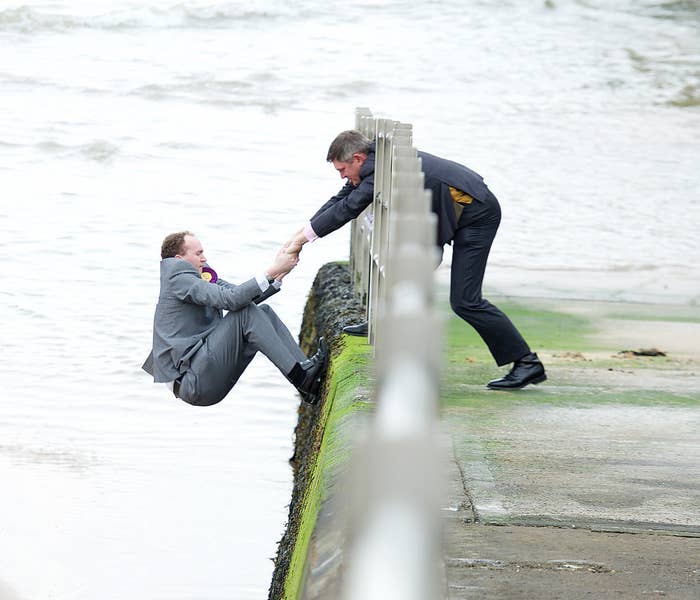 Sam Gould, UKIP's parliamentary candidate for Caerphilly, was hauled up from the beach on Saturday by the party's press officer, Gawain Towler. How on earth did this happen?
Well, it all started here. Gould leaped down on to the beach from a high wall to write a message for party leader Nigel Farage.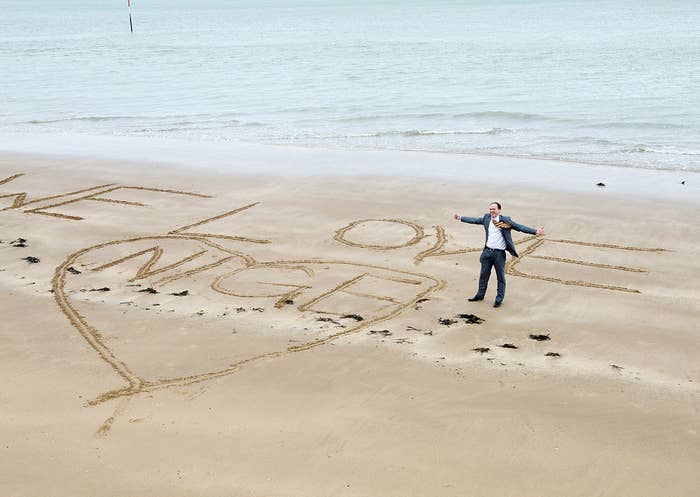 At first he drew the words "WE LOVE UKIP". Then he added the word "NIGE" in a heart below. Which was nice.
Gould told BuzzFeed News: "The message was very well-received. I've been told that Nigel did see it and he did chuckle and smile."
But uh oh. The tide's not coming down quickly enough and that ramp looks pretty slippy.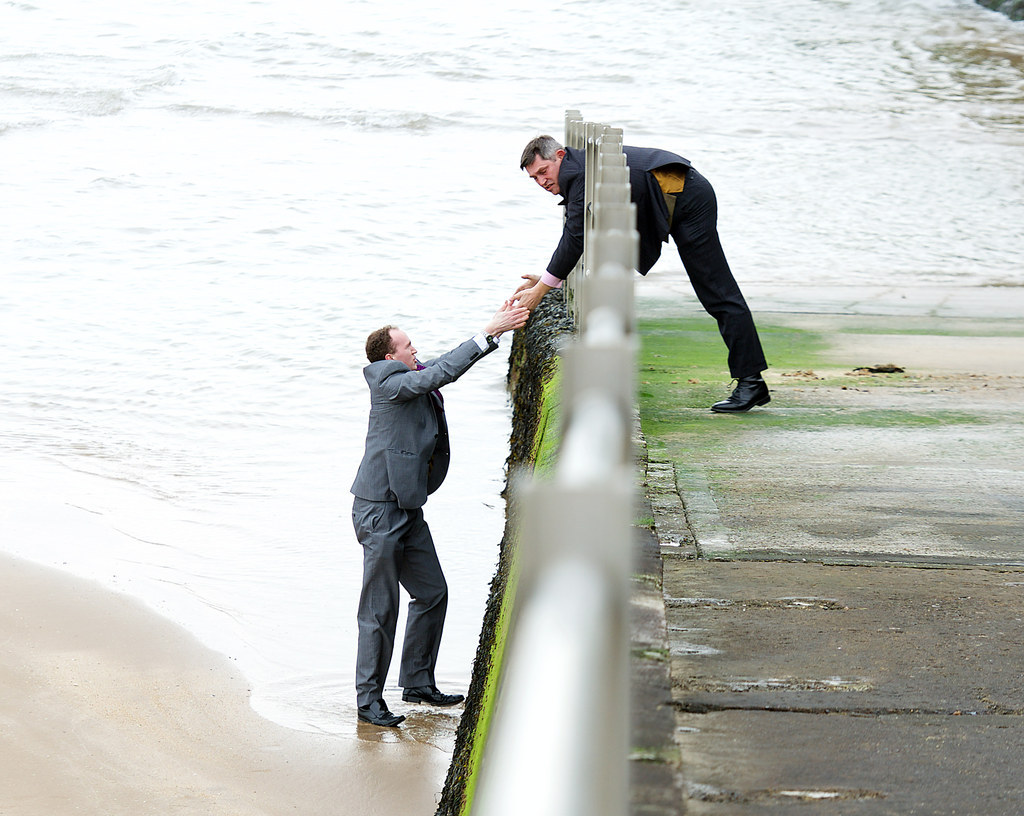 "I didn't want to get my feet wet," Gould, a 31-year-old married dad of two, explained. "It was quite slippy, there was a lot of seaweed."
Thankfully heroic press officer Towler happened to be standing by.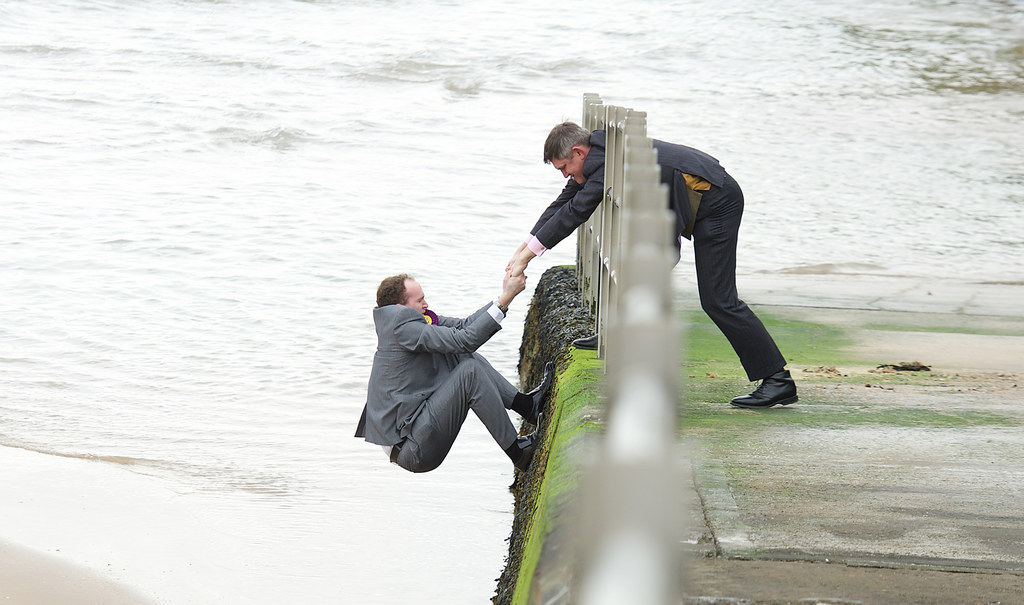 He used all his strength to pull Gould up from the sands below. The would-be MP was impressed: "He was very, very strong, although I thought at one point he might let go. He did quite well. Although I'm quite skinny, I am nearly 13 stone."
Towler told BuzzFeed News: "All in a day's work. I'm always happy to pull our candidates out of the drink."
When not drawing hearts in the sand, Gould is a DJ who has performed sets across Europe. Here he is with singer Olly Murs last June.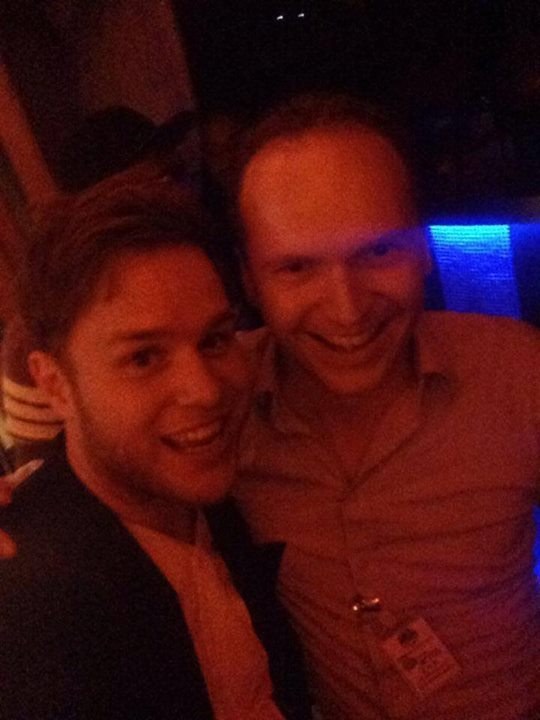 Gould said he is now campaigning full-time for UKIP. It is unclear where Murs' loyalties lie.