The government has tweeted out some advice to people who fancy a game of Poohsticks.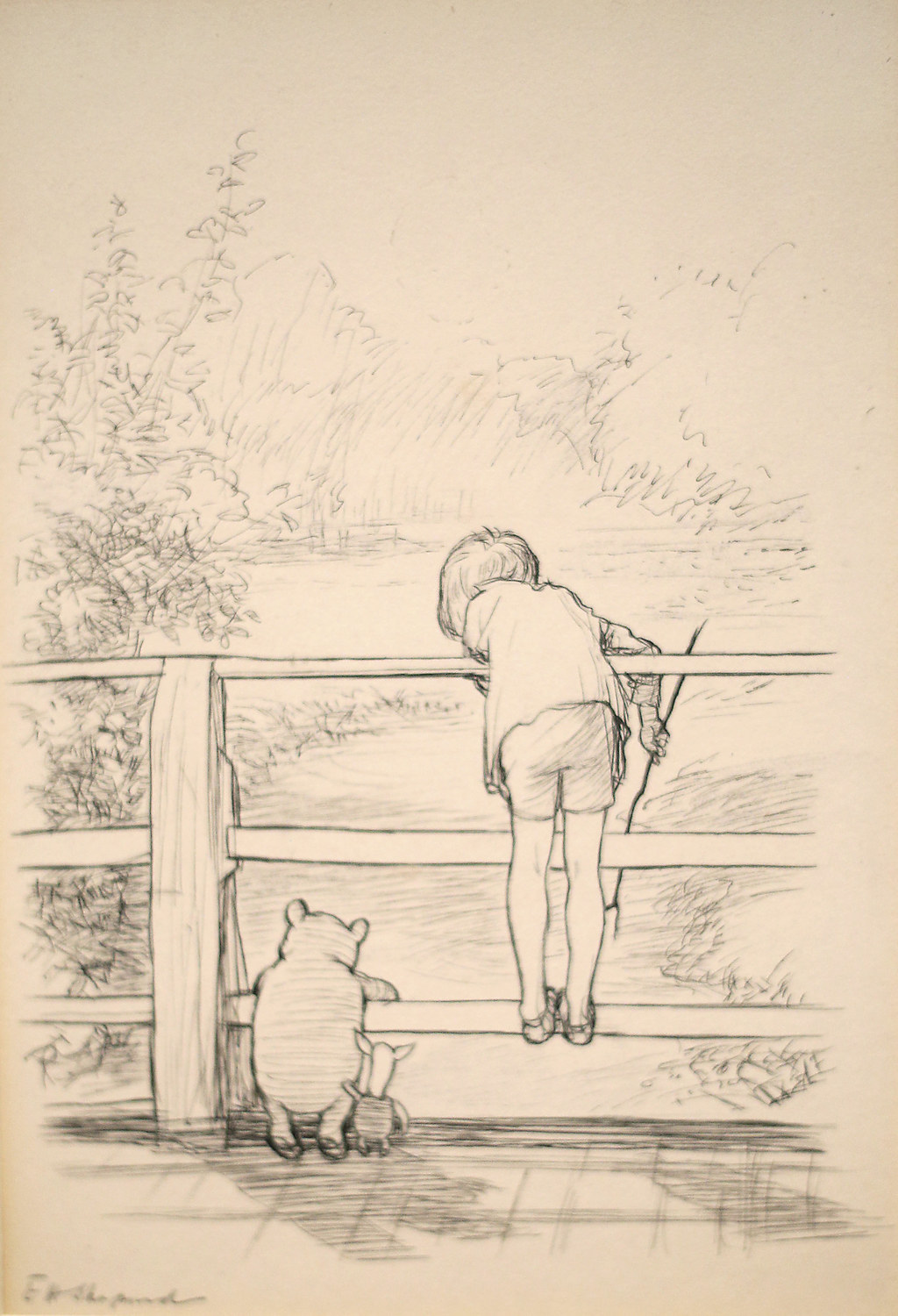 The Department for Culture, Media and Sport posted this important advice.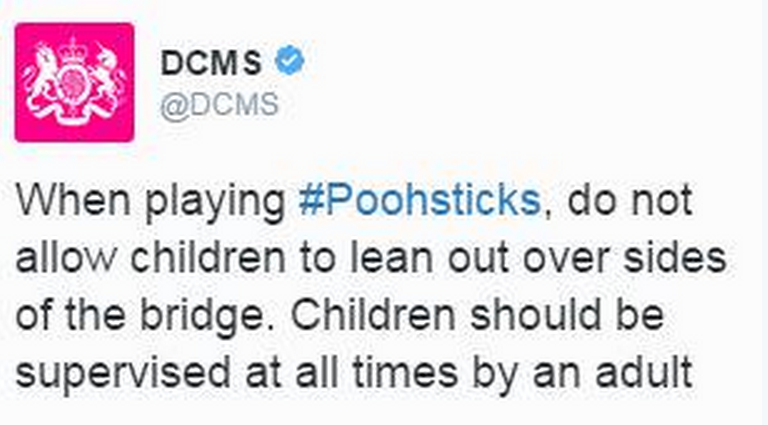 That followed this public announcement.
Players each drop a twig into the river and then cross to the downstream side of the bridge to see whose emerges first. The game was created by Winnie the Pooh in A.A. Milne's book The House at Pooh Corner.
But people were a little bemused by the government warnings.
Alas the tweets were only up for a few minutes before they were deleted. DCMS swiftly apologised.