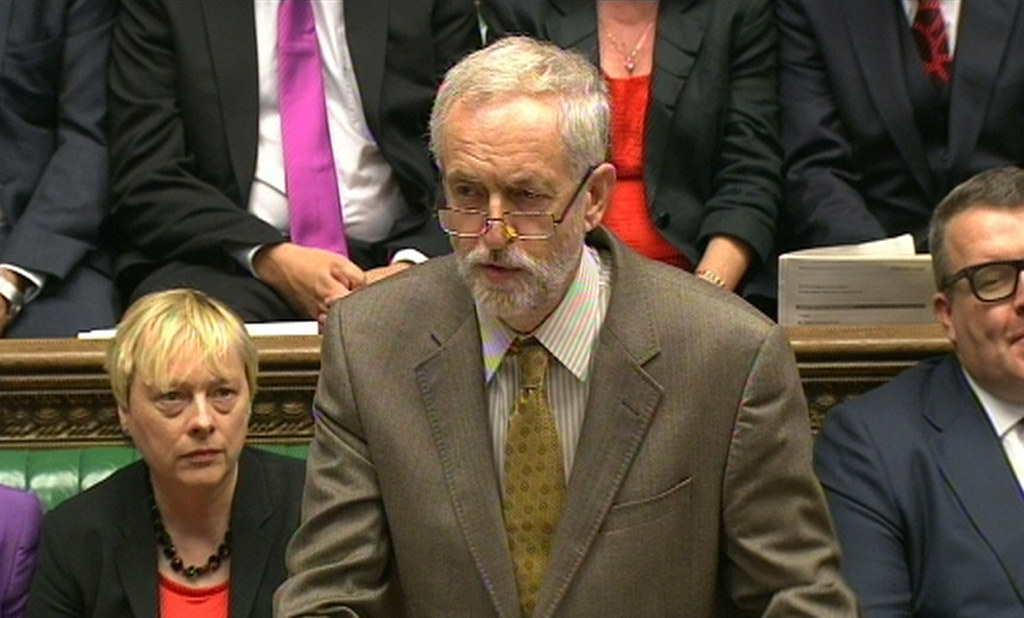 People think Jeremy Corbyn's new style of Prime Minister's Questions is less "noisy and aggressive" than usual, a new poll has suggested.
The new Labour leader tried to reinvent PMQs at his debut last month by reading out questions sent in by party supporters, declaring that many people believed "parliament was out of touch and too theatrical".
The survey by the Hansard Society, carried out by YouGov within 48 hours of Corbyn's first appearance at the despatch box last month, found that just 23% of people found the session "too noisy and aggressive". That compares with 47% who said the same in December 2013 in an earlier poll commissioned by the think tank.
After a four-week break for party conferences, Corbyn will face David Cameron for only the second time on Wednesday. He is expected to again use questions sent in from the public – but faces pressure to follow up on Cameron's answers to better hold him to account.
While the Hansard Society praised Corbyn for opening up questions to the public, it warned of a "rather shallow form of scrutiny during which the prime minister was rarely under any pressure". It also criticised Corbyn for asking "long and meandering questions", adding: "Short, sharp inquisition is a more effective weapon at PMQs."
In the survey, just 10% of respondents said PMQs "puts me off politics", compared with 33% last time. Less than half (46%) said there had been too much "party political point-scoring instead of answering the question", compared with 67% previously.
And 34% agreed that "MPs behaved professionally" in Corbyn's session, compared with just 16% in 2013.
But in other areas, there was barely any shift in attitudes. Some 20% agreed they had found PMQs "exciting to watch", exactly the same proportion as last time. And 37% thought the Corbyn session was "informative", compared with 36% previously.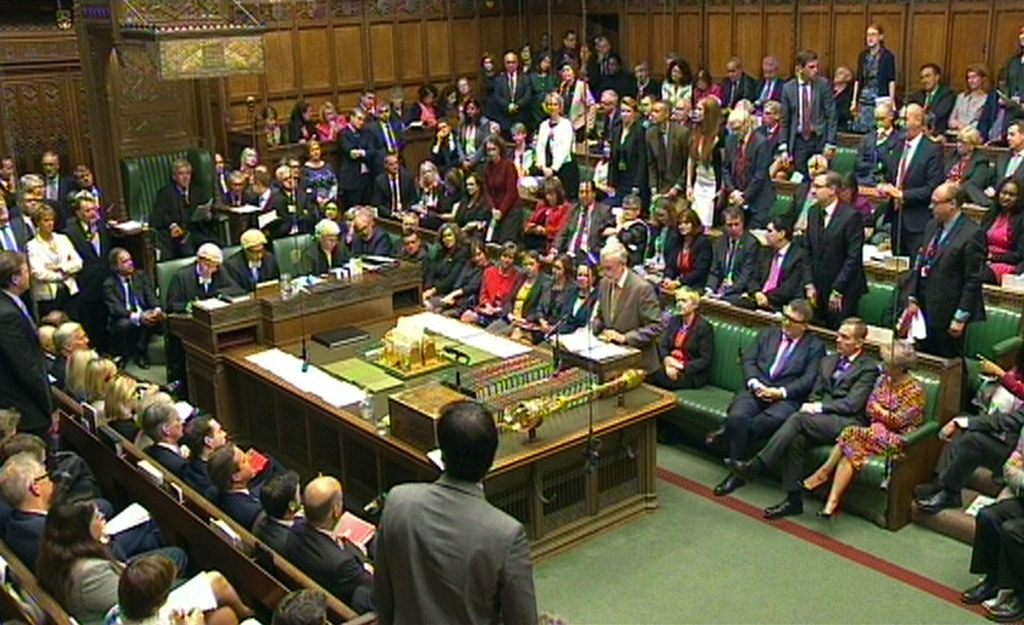 The think tank also suggested that PMQs should be moved from noon on a Wednesday – when a "disproportionately older audience" watch it on TV – to a Tuesday or Wednesday evening. And it said one session a month could be held in a smaller, more "conversational" setting, where the prime minister could be further pressed on the detail of certain policies.
Ruth Fox, the society's director, said: "PMQs provides a lot of the raw material that feeds the public's negative assumptions about politics and MPs. It will clearly take more than one session to convince a sceptical public that what they describe as 'pantomime farce' has been consigned to history.
"But 'People's PMQs' was noticed by the public and the calmer, more civilised tone didn't make it less engaging as a spectacle. A change in style and format will not be enough; there has to be sharper content. But if the reforms are sustained these results suggest it could help turn around some aspects of the public's negative views."
YouGov carried out an online survey of 1,551 adults on 18 September. The 2013 data is taken from an Ipsos MORI face-to-face survey of 1,286 adults. The Hansard Society warned that the results were "indicative rather than directly comparative".