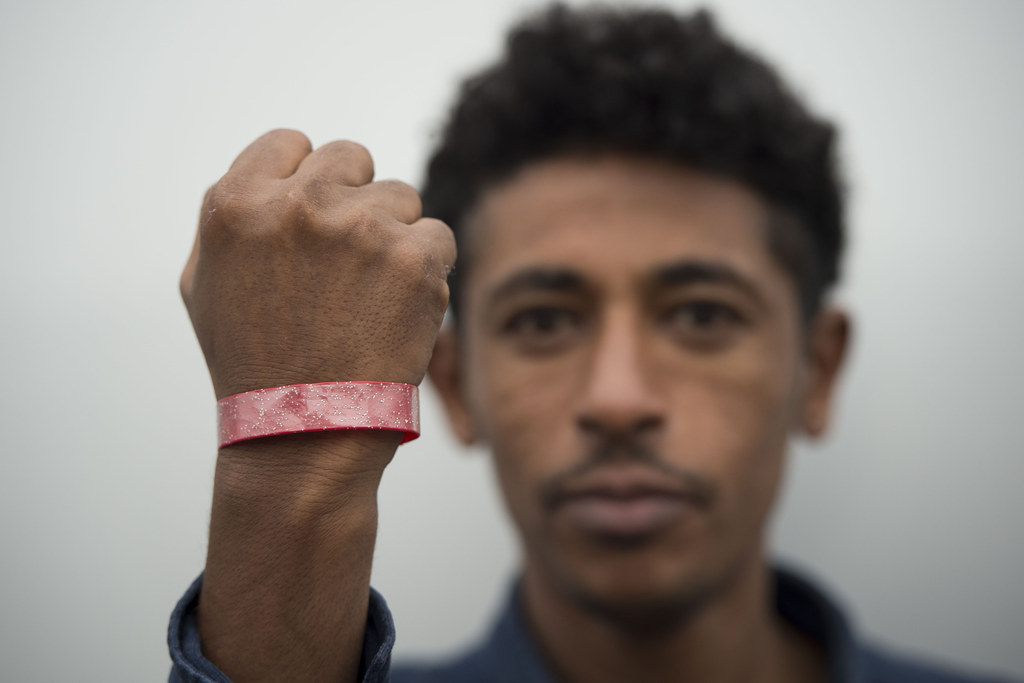 Asylum-seekers in Cardiff will no longer need to wear red wristbands to claim meals, a private company has confirmed.
Clearsprings Ready Homes, which is contracted by the Home Office to house asylum-seekers, said it had decided to "cease the use of wristbands" as of Monday.
The statement followed outrage from MPs and campaigners over the use of the brightly coloured bands at Lynx House – amid fears that people were being left open to verbal attacks and abuse.
It comes after asylum-seekers in Middlesbrough said they had been harassed after their doors were painted red.
Labour MP and shadow justice minister Jo Stevens, who represents Cardiff Central, said she had raised "grave concerns" about the red wristbands and was pleased with the company's U-turn. She said photo ID cards would instead be introduced in the coming weeks.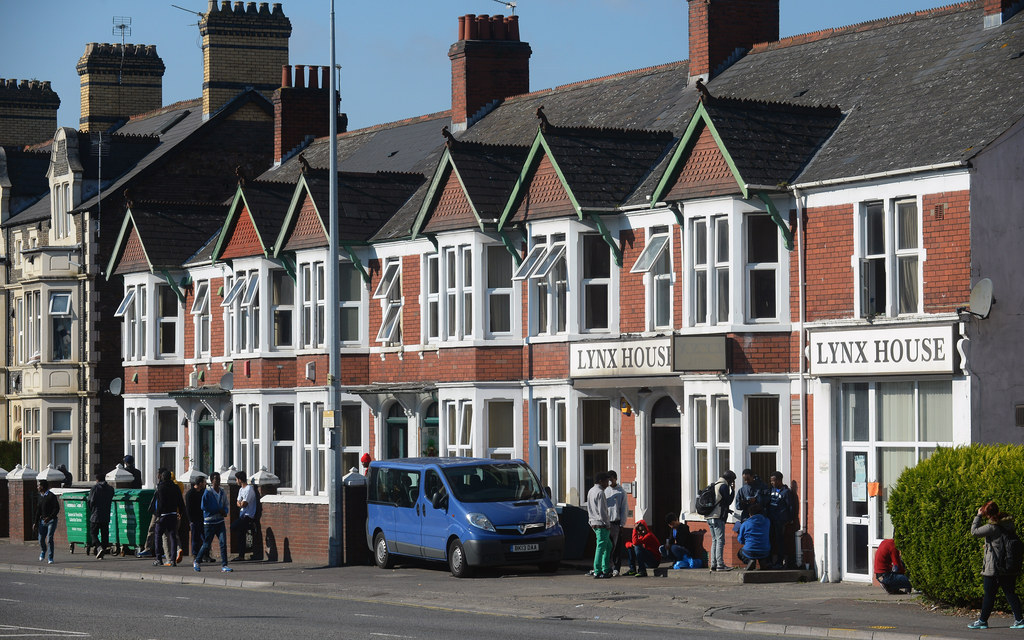 Asylum-seekers had long been unhappy with the wristband policy, saying it made them feel like "outcasts".
Eric Ngalle, 36, spent over a month in Lynx House before he was granted refugee status in November 2015. He told The Guardian: "On the road we had to walk down there is often heavy traffic. Sometimes drivers would see our wristbands, start honking their horns and shout out of the window, 'Go back to your country.' Some people made terrible remarks to us.
"If you take off the wristband you can't reseal it back on to your wrist so if you want to eat you have to wear it all the time. Labelling them on a daily basis with silver, red or blue tags only serves as a reminder that they are still wearing the garments of an outcast."
Stevens said the reported abuse was "completely unrepresentative of the kindness and generosity that my constituents and people across the whole of Cardiff have shown to asylum-seekers and refugees over a long period of time".
In a statement, a Home Office spokesperson said: "The Home Office expects the highest standards from its contractors at all times, including that they in no way ever endanger the safety of the asylum-seekers in their care.
"If there is any evidence to suggest this is not the case, it will be treated with the utmost seriousness and dealt with accordingly."
Here's the full statement from Clearsprings Ready Homes:
"Asylum-seekers who spend their initial few weeks at our full board accommodation in Cardiff have been provided with wristbands since May 2015 to ensure they receive the services they are entitled to and to make sure those more vulnerable asylum-seekers have access to their specific requirements.

"As in numerous such establishments where large numbers of people are being provided with services, wristbands are considered to be one of the most reliable and effective ways of guaranteeing delivery.

"We are always reviewing the way we supply our services and have decided to cease the use of wristbands as of the Monday 25th of January and will look for an alternative way of managing the fair provision of support.

"Clearsprings Ready Homes have been providing accommodation services to asylum-seekers on behalf of the Home Office for over 15 years and are always grateful for feedback to help improve the safety and effectiveness of their services."