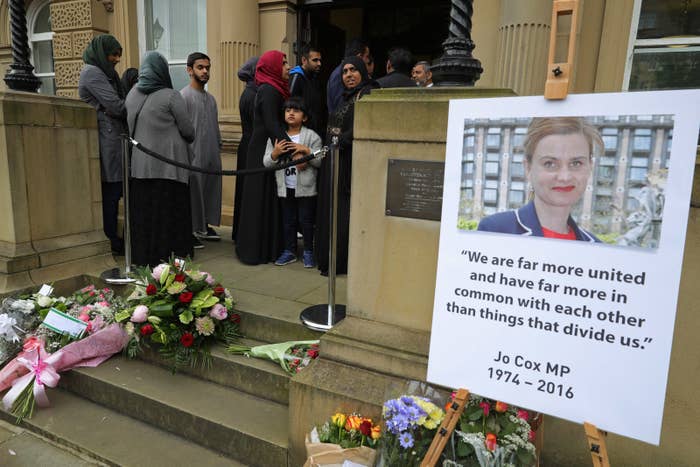 The Leave campaign has lost momentum since the tragic death of Labour MP Jo Cox last Thursday, Nigel Farage has suggested.
The UKIP leader signalled that the incident had negatively impacted the drive for Britain to leave the European Union, as fresh opinion polls showed Remain regaining support.
But polling experts said it was too early to tell the true impact of the killing on the EU referendum campaign and that a late swing to Remain had long been expected.
Speaking on ITV's Peston on Sunday, Farage was asked whether the Leave campaign would win the referendum on Thursday. He replied: "I think we have momentum, we did have momentum until this terrible tragedy."
Pressed on whether the tragedy would have an impact on the outcome, Farage said: "Well, it's had an impact on the whole campaign for everybody. ... When you're taking on the establishment you need to have momentum.
"It's been a dreadful week – Orlando, killings in Paris, and now one of our own MPs. It's difficult to tell, but I just think this: Those that have made their mind up to leave because they want to get control of their country back, they will go out and vote on Thursday."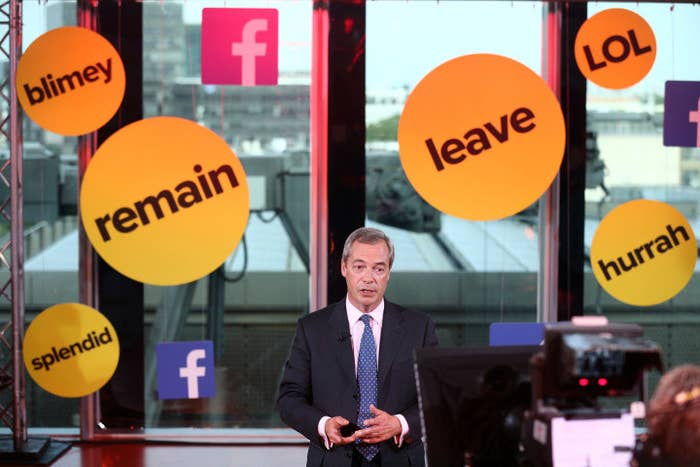 Later on Sky News, Farage insisted he meant Cox's death had taken momentum out of the whole campaign and not just for Leave.

"There was a big momentum developing right across the country," he said. "A tragic death, a pause. Difficult to know or to see in the next three or four days where either of the campaigns go in terms of the public connecting with it."

A clutch of polls released on Saturday night appear to suggest a movement towards Remain, although opinions are still very much divided.
A Survation poll for the Mail on Sunday, fully carried out after the death, put Remain on 45% with Leave on 42%. That's a reversal of a Survation poll on Thursday which had Leave on 45% and Remain on 42%.

Meanwhile an Opinium poll for The Observer put Remain and Leave neck and neck on 44%. YouGov carried out two polls – one for Good Morning Britain which put Leave on 44% ahead of Remain on 42%, and a second for the Sunday Times which had Remain on 44% and Leave on 43%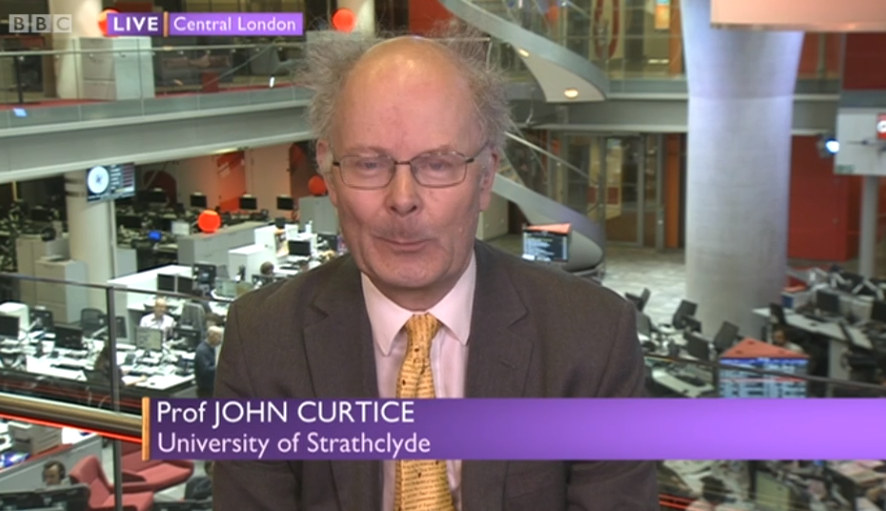 John Curtice, a politics professor at the University of Strathcyde, told BBC One's Sunday Politics: "Given that there was a widespread expectation that perhaps Remain would start to regain ground as people considered the possible risks of voting for Leave, maybe ... that's the process that's explaining something of a movement back towards Remain, and indeed not necessarily anything to do with the tragic murder of Jo Cox.
"There isn't anything in these polls to be able to pin it quite definitively on that particular event."
Anthony Wells, a director at YouGov, said the swing back to the status quo "appears to be in full force". He wrote on his website: "While there will be speculation about whether this movement is connected to the tragic death of Jo Cox, we do not think that it is.
"The fieldwork for our Good Morning Britain poll was entirely conducted before she was attacked and a third of the responses to our Sunday Times poll were also done before news of her death was reported."