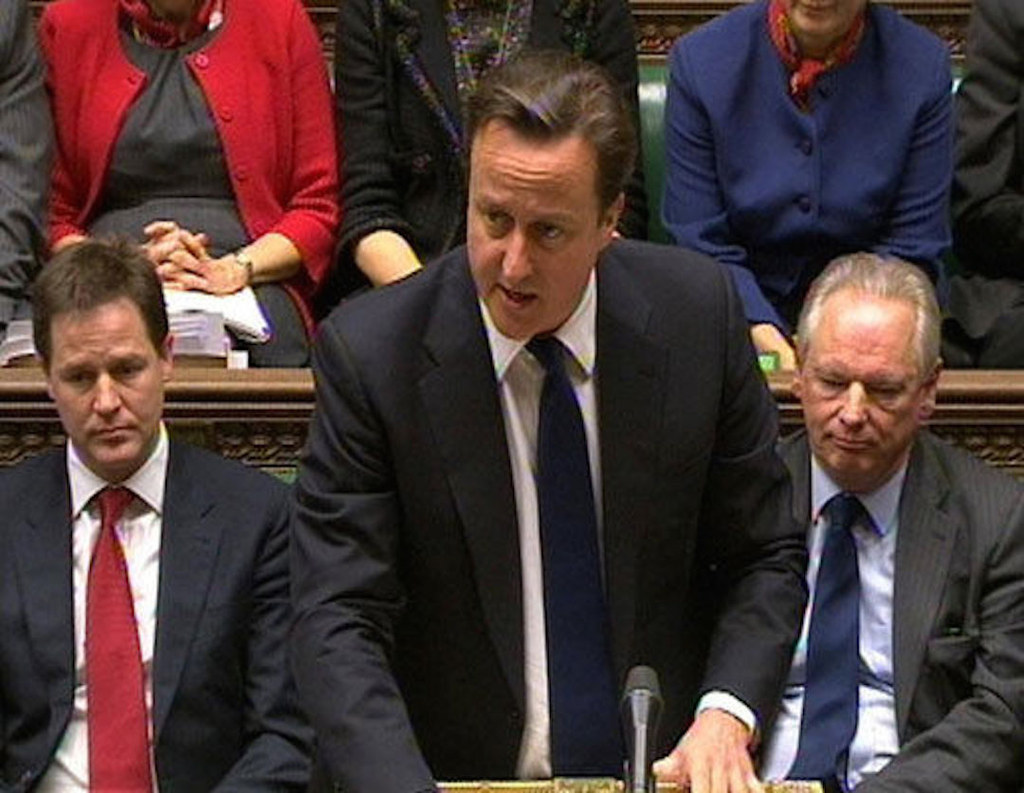 Nick Clegg has admitted he feels "awkward" sitting quietly next to David Cameron during Prime Minister's Questions and thinks the weekly session should be axed.
BuzzFeed News quizzed him during Radio 5's Pienaar's Politics after last Wednesday's bout, when he was forced to sit meekly while the prime minister and Labour leader Ed Miliband argued about TV debates.
We suggested he looked "quite awkward".
He replied: "Awkward? Well, how much more awkward can you get?"
"To have to sit to listen to your two main rivals tear strips off each other and you're not allowed to say anything. Of course it's awkward, it's ridiculous. The whole thing is ridiculous, the whole thing should be scrapped. It's an absolute farce, Prime Minister's Questions."
We asked him whether he would continue to sit next to Cameron in PMQs until Parliament breaks up ahead of the general election.
He said: "I sometimes will, I sometimes won't. I mean, look, do I think that use of my time, sitting there biting my tongue as I listen to them say increasingly daft and shrill things to each other, do I think it's a great use of my time? No. Do I wish I didn't have to do it? Probably, quite a lot of the time."
Clegg's outburst didn't go down too well with some people.
But others thought he was spot on.