MPs Vote Down Plan To Accept 3,000 Child Refugees From Europe
The move was defeated by just 18 votes.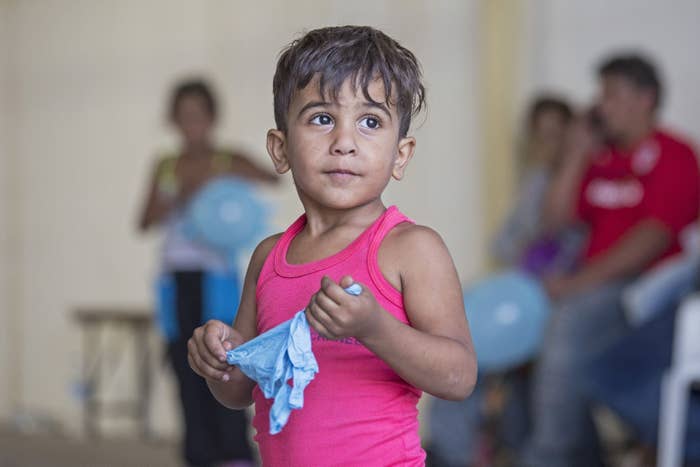 A cross-party bid to force the government to accept 3,000 child refugees stranded in Europe has been defeated in the House of Commons.
MPs rejected the amendment by 294 votes to 276, a narrow majority of 18, on Monday evening.
That is despite a number of Tories standing up to join Labour, the Liberal Democrats, and the SNP in backing the move, which was spearheaded by former child refugee and Labour peer Alf Dubs.
In the end just five Tory MPs voted against the government – Geoffrey Cox, Tania Mathis, Stephen Phillips, Will Quince, and David Warburton.
Some MPs had likened the measure to a modern-day version of the Kindertransport, which helped bring thousands of children from Nazi-occupied areas to Britain ahead of the second world war.

But ministers warned it would only encourage more people escaping conflicts in Syria, Iraq, and Afghanistan to make dangerous sea crossings and put more children in danger of people traffickers.
Dubs will now continue the fight for the UK to accept child refugees from Europe. On Tuesday he will table a fresh amendment in the House of Lords calling for a "specified number" to be allowed, rather than 3,000.
Tory MP Stephen Phillips, who voted against the government, gave a powerful speech. "If I was separated from my children, if they were destitute in a foreign country – cold, hungry, and far away from home — what would I want for them?" he said.

"Would I be content for them to be at risk of violence and exploitation, often sexual in nature? Or would I want them offered safe haven so they could be looked after and reunited with family members in due course?
"Now those questions appear to my mind to be rhetorical. And I much regret that they are not answers, with the best motives I accept, the government appears willing to give."
Liberal Democrat leader Tim Farron, who has led calls to take in more child refugees, told MPs that around a third of unaccompanied children in Europe had gone missing or were in the hands of traffickers. "These people are at risk, they are alone, they are scared. We could help them," he said.

"This is the biggest humanitarian disaster facing Europe since the second world war and this government chooses to turn its back not just on the geopolitical reality... but on the desperate children in camps and ditches across Europe."
Tory MP Heidi Allen, who has visited camps in Calais and the Greek island of Lesbos, said the government's announcement last week that the UK would accept an extra 3,000 refugee children from the region around Syria had "filled me with renewed pride".
She added: "But when did pride get to feel so numb? The dawning realisation that by focusing on camps in the region once again, we would be turning our backs on the thousands of unaccompanied children already in Europe."
Fellow Tory MP Tania Mathis said she would wholeheartedly back the Dubs amendment. "We do have a current and acute crisis in Europe," she said. "I do believe that any unaccompanied child who is not safe tonight is our problem... I believe we can lead on this."

Home Office minister James Brokenshire warned that accepting thousands of refugees from inside Europe could encourage more people to make dangerous sea crossings from conflict zones.
"Our starting principle is that we must put the best interests of children first and avoid any policy that places children at additional risk or encourages them to place their lives in the hands of people traffickers and criminal gangs," Brokenshire said.
"In any response we need to be careful not to inadvertently create a situation in which families see an advantage in sending children ahead, alone and in the hands of traffickers, putting their lives at risk by attempting treacherous sea crossings to Europe," the minister said. "As the horrendous events in the Mediterranean last week demonstrate, that would be the worst of all outcomes."
Brokenshire insisted that "the best way to make a difference and to help the greatest numbers of those in need is to support the majority of refugees to enable them to stay safely in their home region".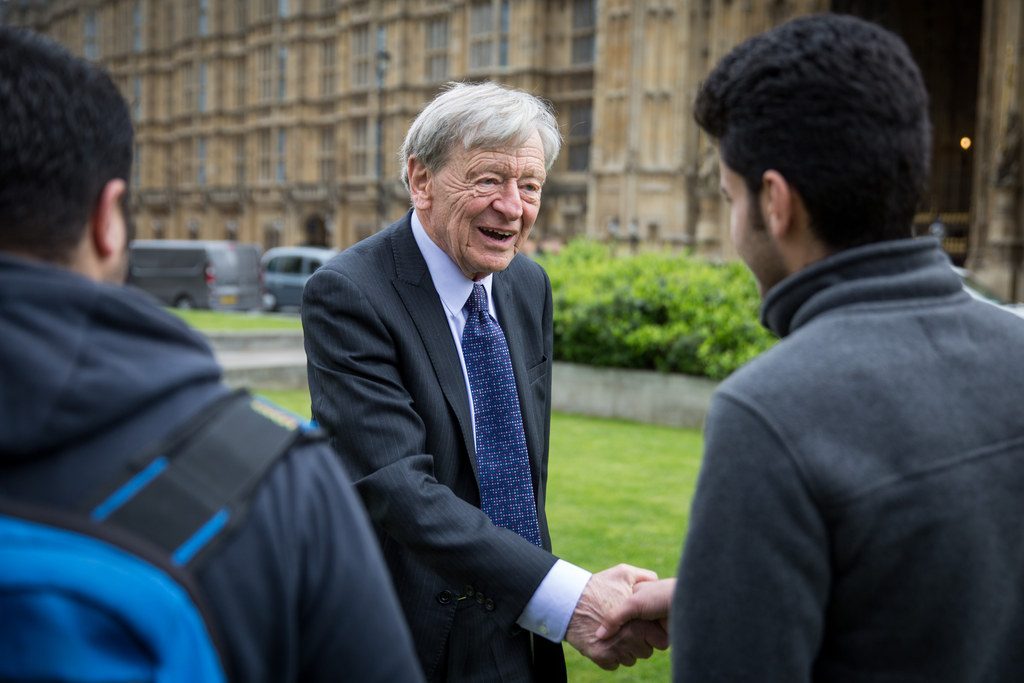 Yvette Cooper, chair of Labour's refugee taskforce, said the vote was "deeply disappointing".
"Thousands of children are sleeping rough in Europe tonight, vulnerable to exploitation and abuse, and Britain should not be turning its back," she said. "Alf Dubs will keep pressing this issue in the Lords as we must do our bit to help."
Farron said: "In the past, Britain has consistently stood up for the best in human nature – it has opened its doors with the Kindertransport to those escaping Nazi brutality and again to Ugandans fleeing Idi Amin's brutal regime. Tonight the government have dishonoured that legacy."

He urged peers to "bring back the issue, make the government think again, and offer the Tories another chance to be humanitarians".
Kirsty McNeill from Save the Children, which has long called for the move, said: "Today's narrow vote by MPs not to offer sanctuary to 3,000 lone refugee children who are already in Europe is deeply disappointing.
"Tonight, across Europe, thousands of these children are alone and frightened as they go to sleep on roadsides, in police cells, and in informal camps.
"As this legislation returns to the House of Lords, parliament still has a chance to live up to Britain's proud history of reaching out a hand to the most vulnerable children who need our help.""