Winning Back Powers From The EU Isn't "Mission Impossible", David Cameron Says
The prime minister will formally kick off his renegotiation of Britain's relationship with the EU.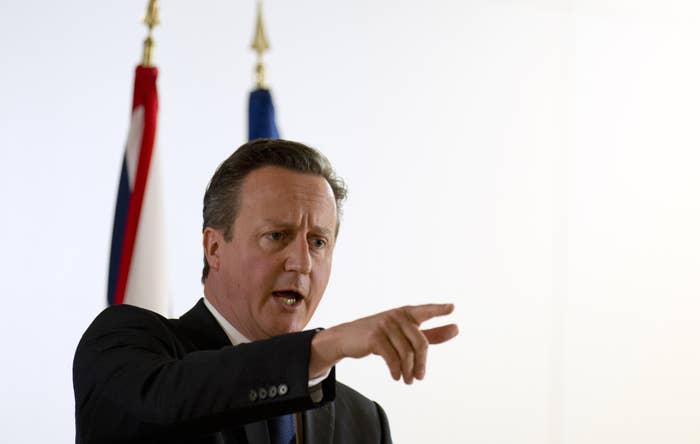 David Cameron will declare on Tuesday that winning changes from the European Union is not "mission impossible", as he formally tables his list of demands.
The prime minister remains confident he can secure big reforms ahead of the in-out referendum on Britain's membership, which is planned before 2017.
For the first time, Cameron will outline four major changes he wants to see from the EU in a letter to European Council president Donald Tusk. He will also make a speech in London setting out his demands, in what Downing Street branded the "next phase" of the renegotiation process.
Meanwhile chancellor George Osborne will meet European Commission president Jean-Claude Juncker in Brussels on Tuesday. The government's focus on EU reform is shifting up a gear ahead of the highly anticipated European Council meeting of all 28 leaders in December.
So far other leaders appear to be rather sceptical of Britain's vague demands – with influential German leader Angela Merkel pressing Cameron for more detail in October.
Cameron is also under pressure from eurosceptics within his own party, many of whom fear he is not serious about winning changes. Some Tory MPs believe the PM has already decided he will campaign for Britain to remain in the EU, no matter what he wins in his renegotiation.
But Cameron told the Confederation of British Industry on Monday that he was "deadly serious" about securing reforms. He said that if talks with other EU leaders failed, "We will have to ask ourselves – 'is this organisation for us?'"

Here are the four main changes Cameron wants to see from the EU:
1. Tackle abuses of the right to free movement.
Freedom of movement rules allow all EU citizens to travel, work, and live wherever they want within the EU. Cameron wants to be able to "control migration from the EU" – mainly by making Britain less attractive to migrants. He confirmed on Monday that he wants EU migrants to be banned from claiming in-work benefits for four years, even though it is highly unlikely he can win this change.

2. Exempt Britain from "ever closer union" and bolster national parliaments.
Cameron wants this to happen "not through warm words but through legally binding and irreversible changes". One of the founding principles of the EU is "ever closer union" – the drive to ensure the people of Europe increasingly integrate. Cameron believes it's more efficient to allow parliaments to make their own decisions on how things are run.
3. Protect the single market for Britain and others outside the eurozone.
The PM said he wanted a "set of binding principles that guarantee fairness between euro and non-euro countries". Cameron wants to see more protections for the nine non-eurozone countries, including Britain, to make sure the 19 eurozone countries can't impose measures on them.
4. Write competitiveness into the DNA of the whole EU.
Cameron wants to "cut the total burden on business" from the EU. He has long warned that countless regulations drawn up in Brussels are hindering businesses across the continent. He believes slashing red tape is one of his most important tasks.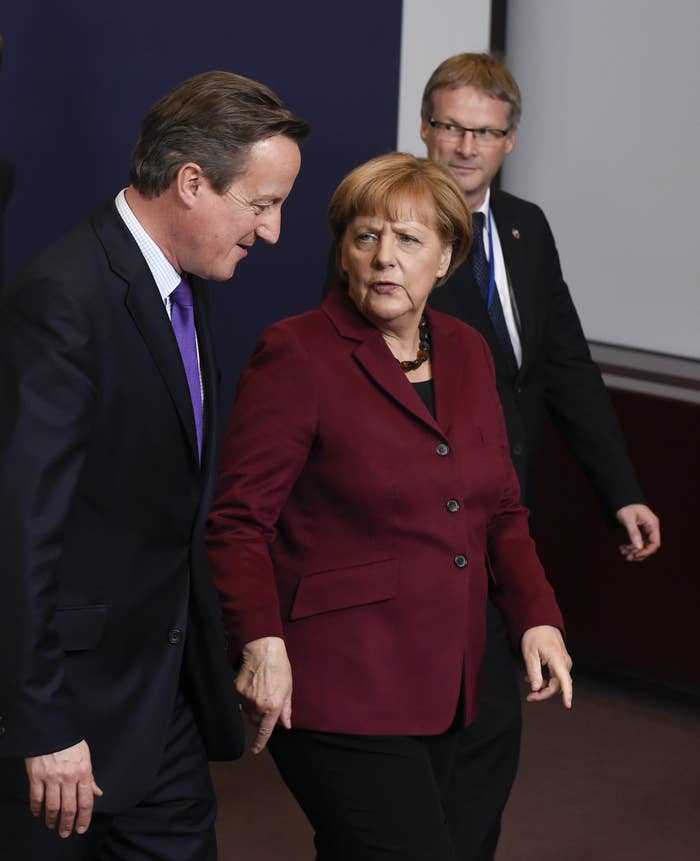 In his speech, Cameron will say: "I have set out today the changes I want to see, and which Britain needs to see. There will be those who say – here and elsewhere in the EU – that we are embarked on mission impossible.

"I say: why? I do not deny that seeking changes which require the agreement of 27 other democracies, all with their own concerns, is a big task.
"But an impossible one? I do not believe so for a minute. When you look at the challenges facing European leaders today, the changes that Britain is seeking do not fall in the box marked 'impossible'.
"They are eminently resolvable, with the requisite political will and political imagination. The European Union has a record of solving intractable problems. It can solve this one. Let us therefore resolve to do so."
Shadow foreign secretary Hilary Benn said on Monday: "It is important that the way in which the European Union works changes to reflect a changing world and Britain's priorities.
"But we also have to say clearly that Britain is stronger and more successful because we are part of the EU. The prime minister knows this but because of the difficulties in his own party he still can't bring himself to say it to the British people."