Here's What You Need To Know About This Week's Local Elections
They're important! Come on, hear me out.
It's that time again! Local elections in England are happening on Thursday 3 May.
It may be difficult to contain your excitement on this one. But trust us: They matter.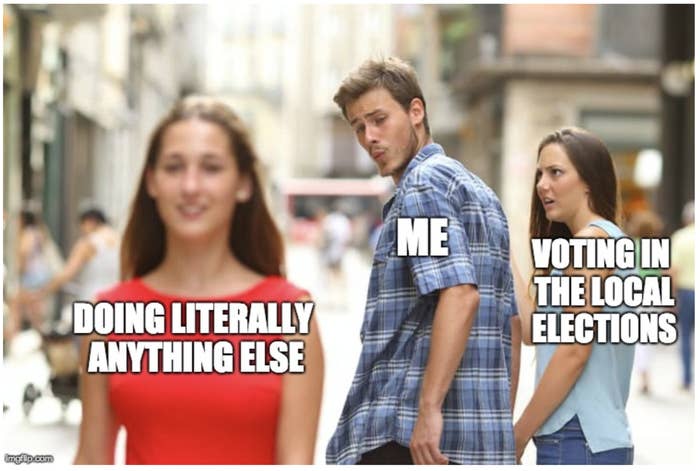 Elections this year are being held in 150 councils, including all 32 London boroughs. These seats were last contested in 2014.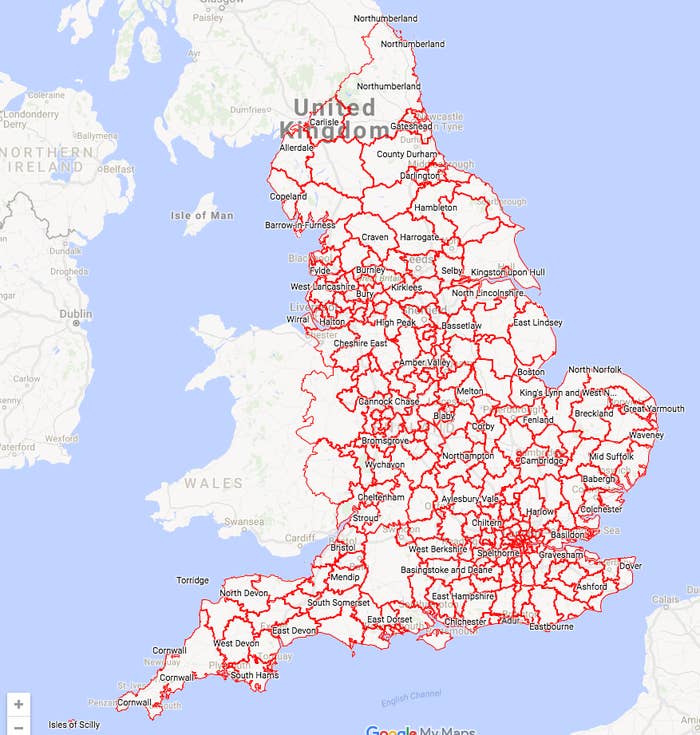 Oh but a lot of places won't be voting at all.
That's because there are different "electoral cycles". so not all councillors are elected for their four-year term at the same time.

Some councils have elections for ALL their seats, so all of the councillors are elected once every four years.
Others have a THIRD of their seats up for election, so a third of councillors are elected every year for three years, with no elections in the fourth year.
And a few have HALF their seats up, because half the councillors are elected every two years.
¯\_(ツ)_/¯

This time around, London and the big urban areas are up for grabs.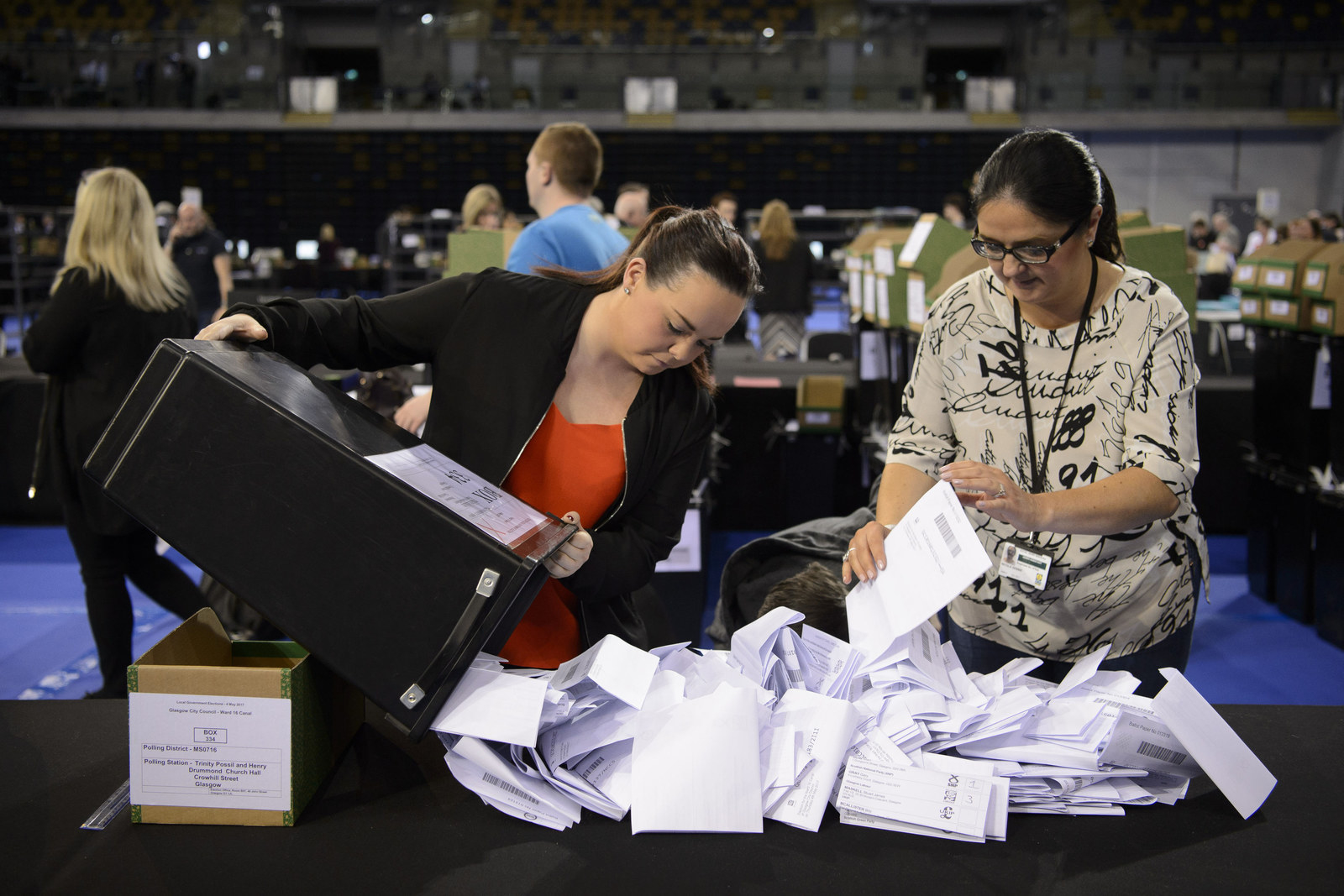 All 32 London boroughs are having elections for all their seats.
Of the 34 metropolitan boroughs, four have elections for all their seats – Birmingham, Leeds, Manchester and Newcastle-upon-Tyne. The remaining 30 have a third of their seats up for grabs.
Of the 17 unitary authorities, two have all their seats up – Kingston-upon-Hull and Blackburn with Darwen – and the rest have a third up.
And of the 67 non-metropolitan authorities, seven have all-up elections, six have half up, and the remaining 54 have a third up. The Press Association has a detailed list here.
AND there are elections for mayors, in the London boroughs of Hackney, Lewisham, Newham and Tower Hamlets, as well as in Watford and a new Sheffield "city region".
You can tell elections are looming because politicians are really into photo ops with ~real people~ at the moment, like Theresa May, seen here taking part in a bean bag throwing contest.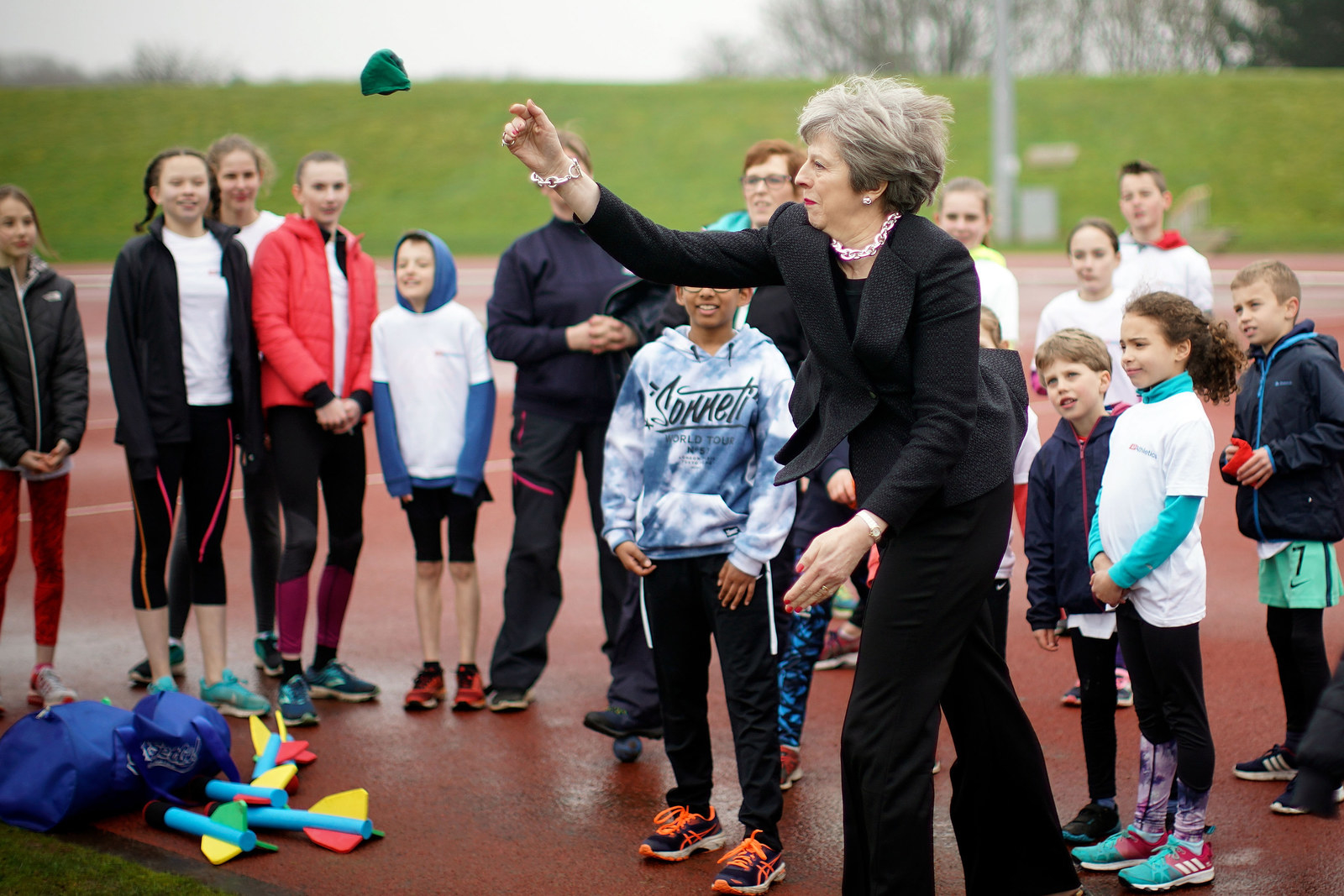 And here's Labour leader Jeremy Corbyn enjoying story time at nursery.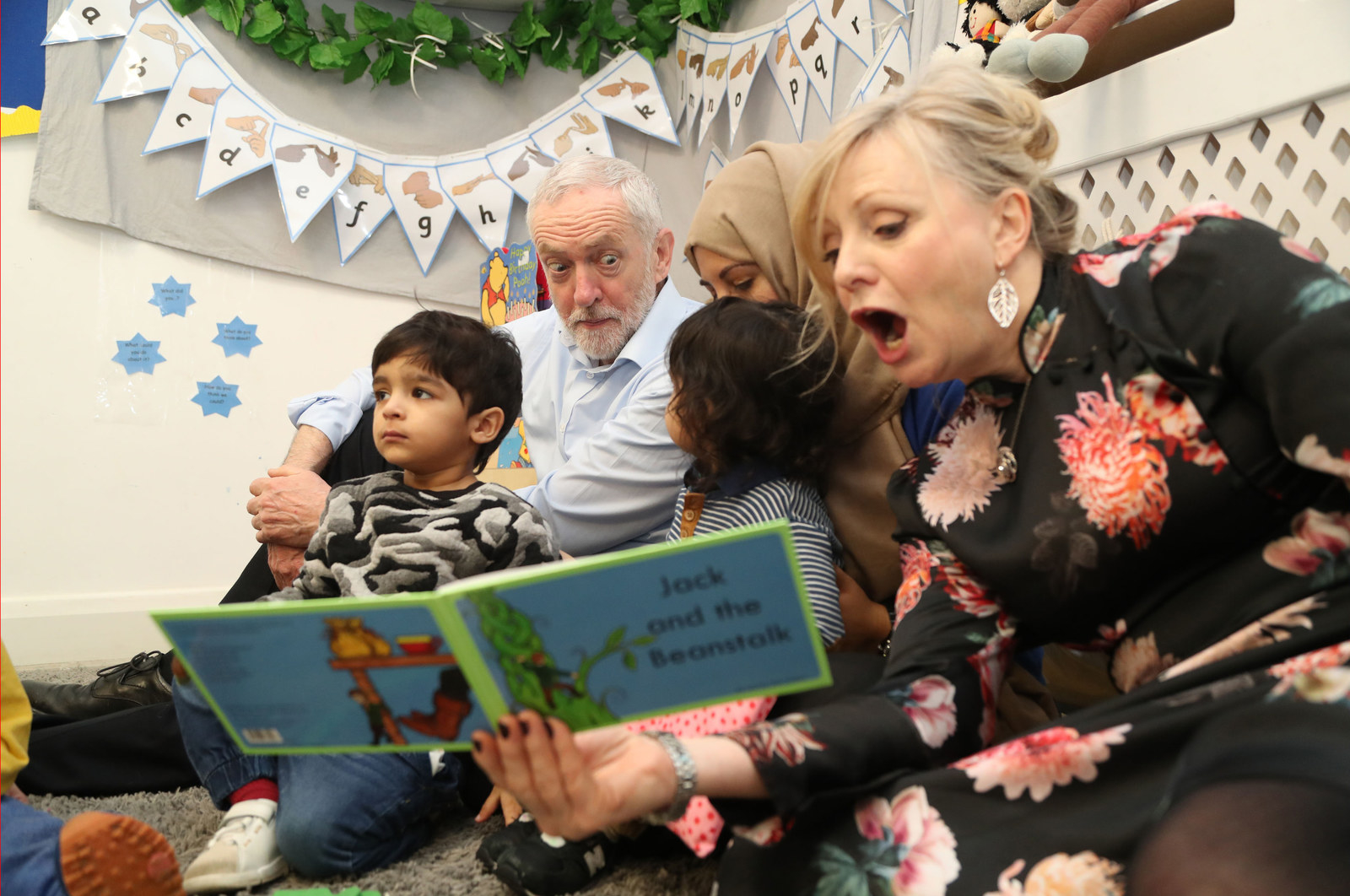 Not to be outdone, here is Vince Cable holding up a crinkled sign on a damp day in Hull.
Half the battle has been making sure people are registered to vote in the first place, especially young people. The Electoral Commission has taken to making this point on beer mats because, apparently, young people like beer.
The Electoral Commission even came up with a hashtag – #Got5 – to highlight that it only takes five minutes to register.

That's because turnout has been so dire in recent years. Generally, only about a third of voters turn up for local elections, compared to two thirds for general elections.
Turnout for the mayoral elections last year was even worse, with just 21% heading to the ballot boxes in Tees Valley.
So candidates and campaigners have been out on the road, trying to convince people that their vote really does mean something.
For a start, local councils decide how much council tax you pay. And they are responsible for a lot of things that affect people's daily lives, including council housing, libraries, roads, leisure centres, parks, social services and bin collections.
But away from local issues, many people see the local elections as an opportunity to tell the government of the day what they think of them.
This is the first England-wide electoral test since last June's general election, and it is the last set of elections before Britain is scheduled to leave the EU in March 2019.
Conservative party chairman Brandon Lewis has admitted that the local elections will be "really difficult" for his party.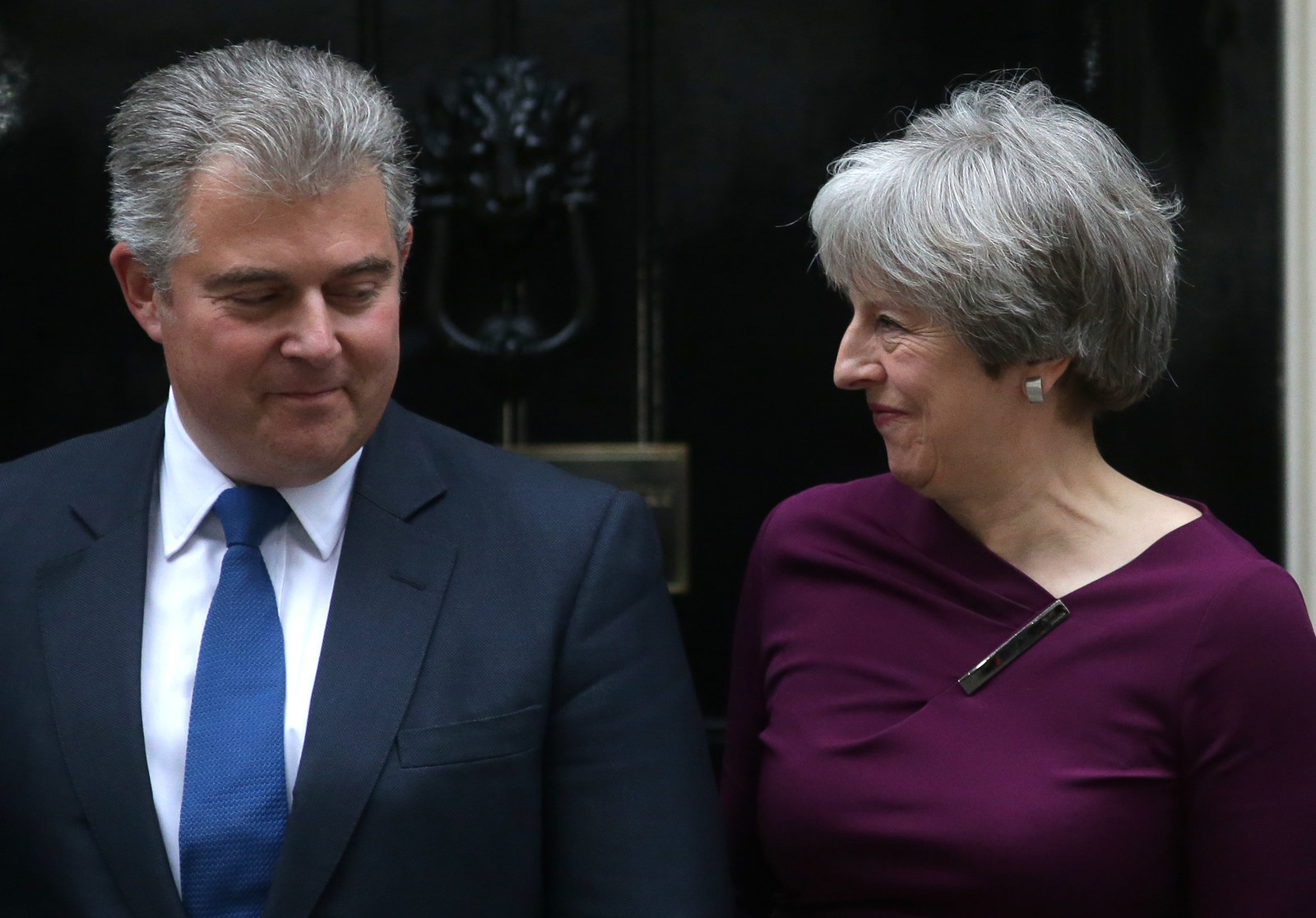 He told The House magazine in February: "The last time these [councils] were up in 2014, if you look at the numbers, Labour did very well.
"And obviously London is up and London is a very challenging dynamic for us. We've got work to do in London and elsewhere."
Labour currently holds 20 out of the 32 London boroughs and all four elected mayoralties. But the Tories are preparing for them to win even more.
Labour have been focusing efforts in north London's Barnet, where the Tories lost control last month when a councillor resigned from the party, although it is not clear whether they have been damaged here by the recent anti-semitism row.
And if Labour manage to win Wandsworth, the famously low-tax Tory council, it would be a big symbolic victory. Labour is also hoping to make gains in Kensington and Chelsea, following criticism of local Tory politicians over the Grenfell fire.
But the Liberal Democrats are hoping to make big gains in London too and have been targeting EU nationals and Remain voters.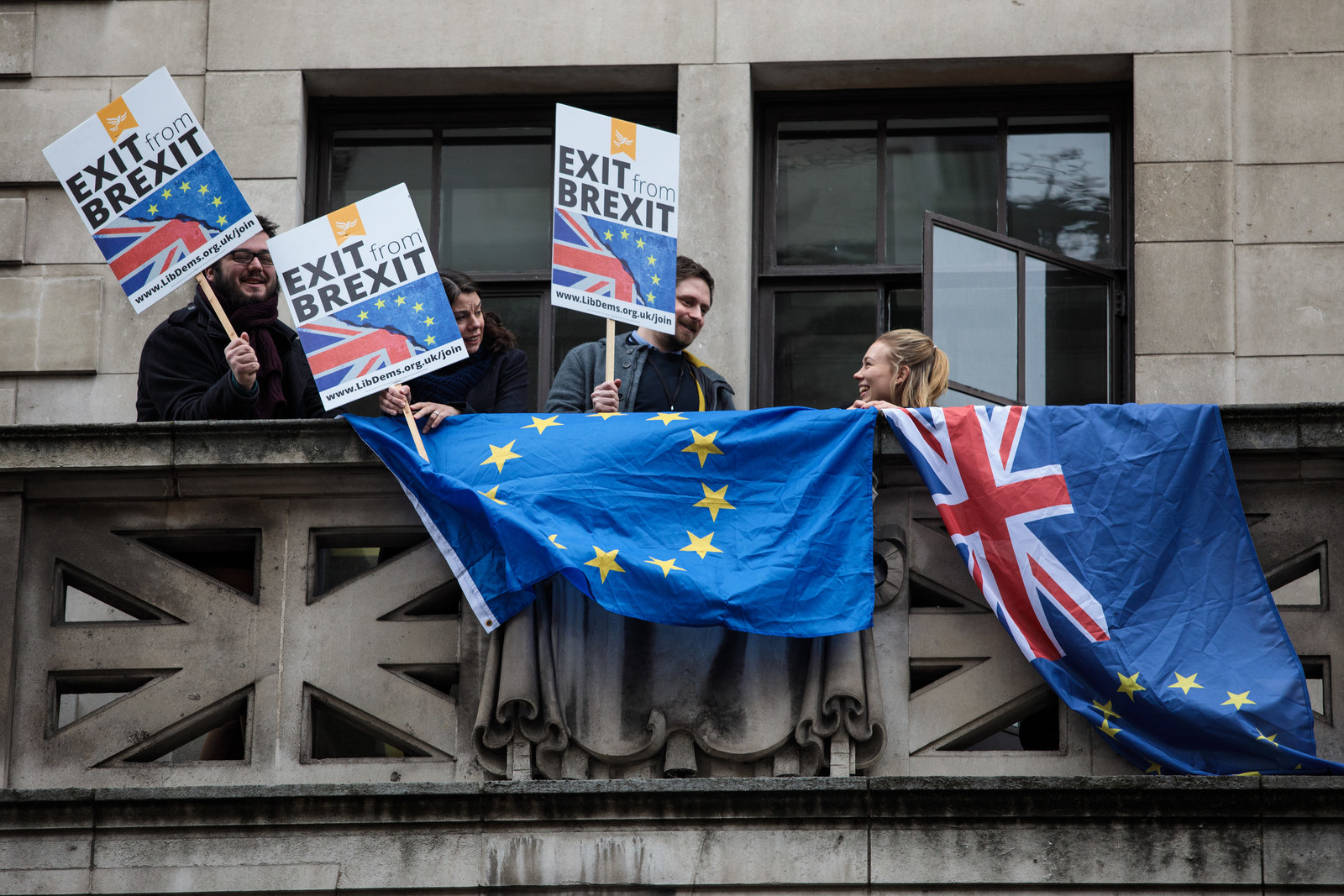 The Lib Dems currently hold the southwest London borough of Sutton and believe they can grab the neighbouring Remain-voting boroughs of Kingston and Richmond where it is a Tory–Lib Dem fight.
They also hope to make some gains in Islington, Jeremy Corbyn's backyard.
Outside London, they're fighting for more seats on the Labour-run councils of Birmingham, Manchester, and Leeds – although they know this is an uphill battle – and are hopeful of gains in Newcastle and Hull.
In order to take part, you must be registered to vote, be 18 or over, be a British, Commonwealth or EU citizen, and be resident in Britain.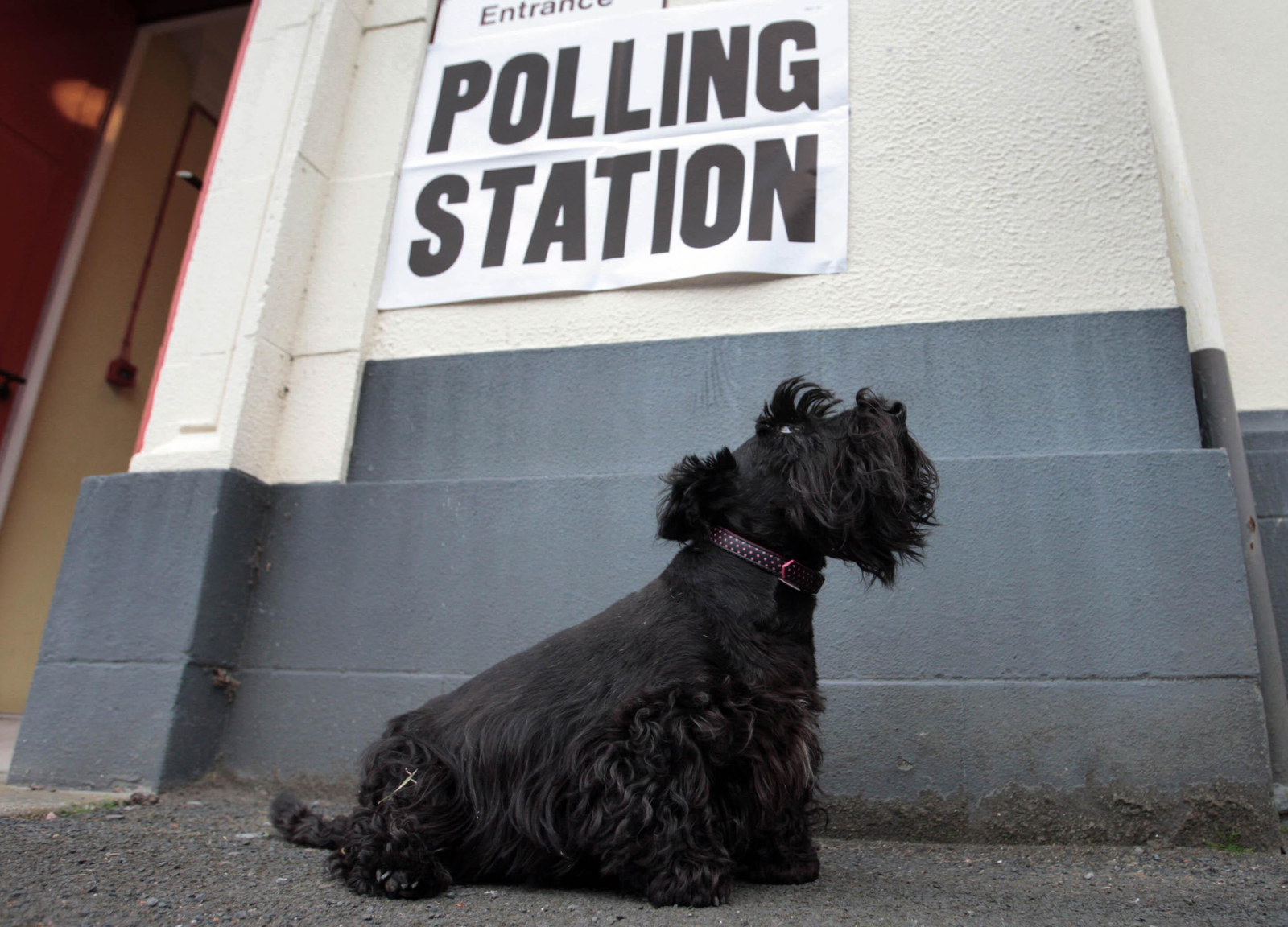 So the bottom line if you want your say: You need to register by midnight on 17 April or apply for a postal vote by 5pm on 18 April.

And for the first time, voter ID will be required in five trial areas – Bromley, Gosport, Swindon, Watford and Woking – to test whether it should be rolled out across all polling stations in future.