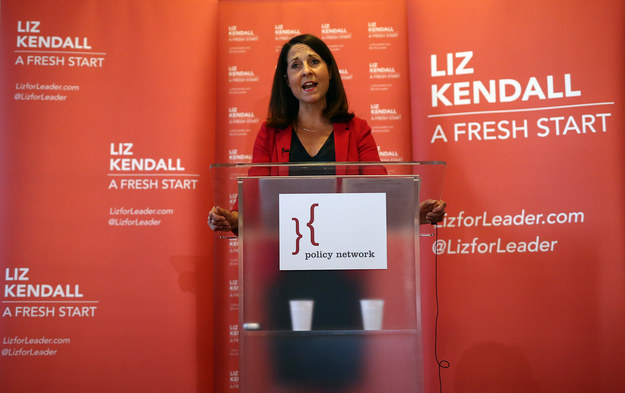 Labour leadership contender Liz Kendall has admitted she's put off many voters by being "too blunt".
Kendall, who is tipped to come fourth when the results are announced on Saturday, said she had probably been too direct at the start of the contest. But the MP for Leicester West said she had no regrets because "it is never too soon to tell the truth".
In her final speech of the campaign, in London, she appeared close to tears as she addressed a room full of supporters and journalists. "Some commentators say I have been too harsh in the way I have put my views across in this leadership campaign," she said.
"Perhaps I was too blunt, especially at the beginning when so many party members were still reeling from our terrible defeat. But my view is that in politics, as in life, you cannot deal with problems by ignoring or avoiding them."
Speaking to reporters later, Kendall insisted there was nothing she would have changed about her campaign: "I think it's tough love, I do it because I care and I want to get the Tories out and at some point these debates need to happen."
She said Labour had not been strong enough on the economy for the "last five to eight years", adding: "Everyone knows we've got heart, they don't know we've got a head. That's always the issue, isn't it, and if you fail to make the argument in the party and then suddenly try to do it, you get a strong reaction back."
Asked about welling up during her speech, she said: "Did I? That often happens. I always feel quite emotional about everything I do, so it didn't really feel that much different. I feel pretty perky."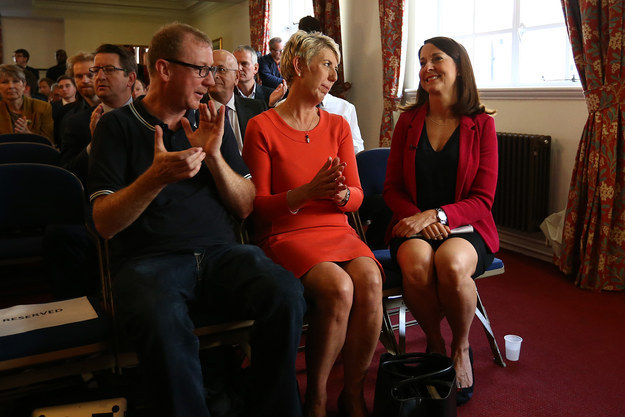 Kendall also warned that Jeremy Corbyn, the frontrunner, was apparently failing to inspire Labour's working voters.
She said that only a "tiny number" of trade union members had joined the party as affiliated supporters during the contest. "Where are those supporters and voters going?" she said.
"I think we need to understand where the working voters are and whether they're actually pretty disillusioned with the party – maybe they've gone off to UKIP, maybe they're off to the Tories."
Corbyn, a left-wing serial rebel, has the backing of major trade unions including Unite and Unison. But Labour sources have told BuzzFeed News that despite being urged to vote for Corbyn by union leaders, many members have simply failed to send their ballot paper off.
Kendall confirmed that she would not serve in a shadow cabinet led by Corbyn. "The programme Jeremy Corbyn offers is not new," she warned. "His policies and politics are the same now as they were in the 1980s – and will end up delivering the same result."
But she said the party must accept the result if he wins. "It would be a huge mistake not to accept that result as legitimate. The voters will have made their decision and the rest of us must accept it as such."
Looks like there are no comments yet.
Be the first to comment!