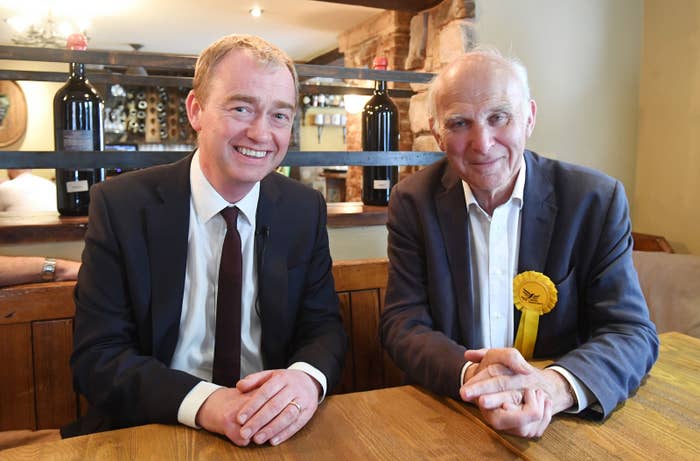 Liberal Democrat insiders have told of their shock and anger after the party's leader, Vince Cable, and former leader, Tim Farron, failed to turn up for knife-edge Brexit votes.
Cable was at an "important meeting off the parliamentary estate", according to party sources, while Farron was giving a talk in Dorset on how he balances his work as a liberal politician with being a Christian.
The government managed to twice scrape through by just three votes in the House of Commons on Monday night, following revolts from Tory MPs on its customs bill.
The absence of the two most prominent Lib Dems during such a crucial debate was particularly stark, given the party's avowed determination to stop Brexit.
Earlier in the day, Cable was on BBC Radio 2's Jeremy Vine show to discuss the "implications of the Conservatives' deepening civil war over the EU". Meanwhile Farron was tweeting that the Tories were a "crazed and ungovernable shambles".
One former Lib Dem staffer told BuzzFeed News that party members were "incandescent with rage".
"We're all livid," he said. "The party's salvation and relevance is on Brexit – they go on the radio to talk about it, they tweet endlessly about it – and then they don't turn up to vote? It's just baffling."
He said there was also anger towards Cable's team for heaping the blame on the party's chief whip, Alistair Carmichael, who has apologised.
"It's pretty low to throw Alistair under the bus and blame whipping for this. I think anyone with half a brain could have seen in the middle of the afternoon that things were volatile and it was worth being in the Commons to vote."
Another party source said: "This is literally the only claim to relevance the Lib Dems have – and we do this? I'm stunned."
Insiders believe the incident will prompt some fresh soul-searching within the party on whether Cable is the best person to lead the party.
Lib Dem members on Twitter were also unhappy.
Farron had been giving a talk at Sherborne Abbey, Dorset, titled "Illiberal truths", for which tickets were sold for £5 each.
He apologised for missing the votes. "I was authorised to be absent due to a pre-arranged engagement away from the parliamentary estate," he said.
"In the end nobody expected the vote to be as close as it was – I'd actually cancelled the engagement earlier on, but then un-cancelled because we expected Labour to abstain and the government to win by miles.
"We clearly called it wrong, as did Labour. I take full responsibility for my part. The Tories don't deserve any luck, I'm so sorry I inadvertently granted them some."
Rev. Canon Eric Woods, director of the Sherborne Abbey, told BuzzFeed News that Farron had "honoured his long-standing commitment to speak at the event".
"He took the last possible train to come down here and got back as soon as he could," he said.
Woods dismissed reports that Farron had spoken about his views on gay sex during the event, saying instead that the talk was focused on liberalism and society.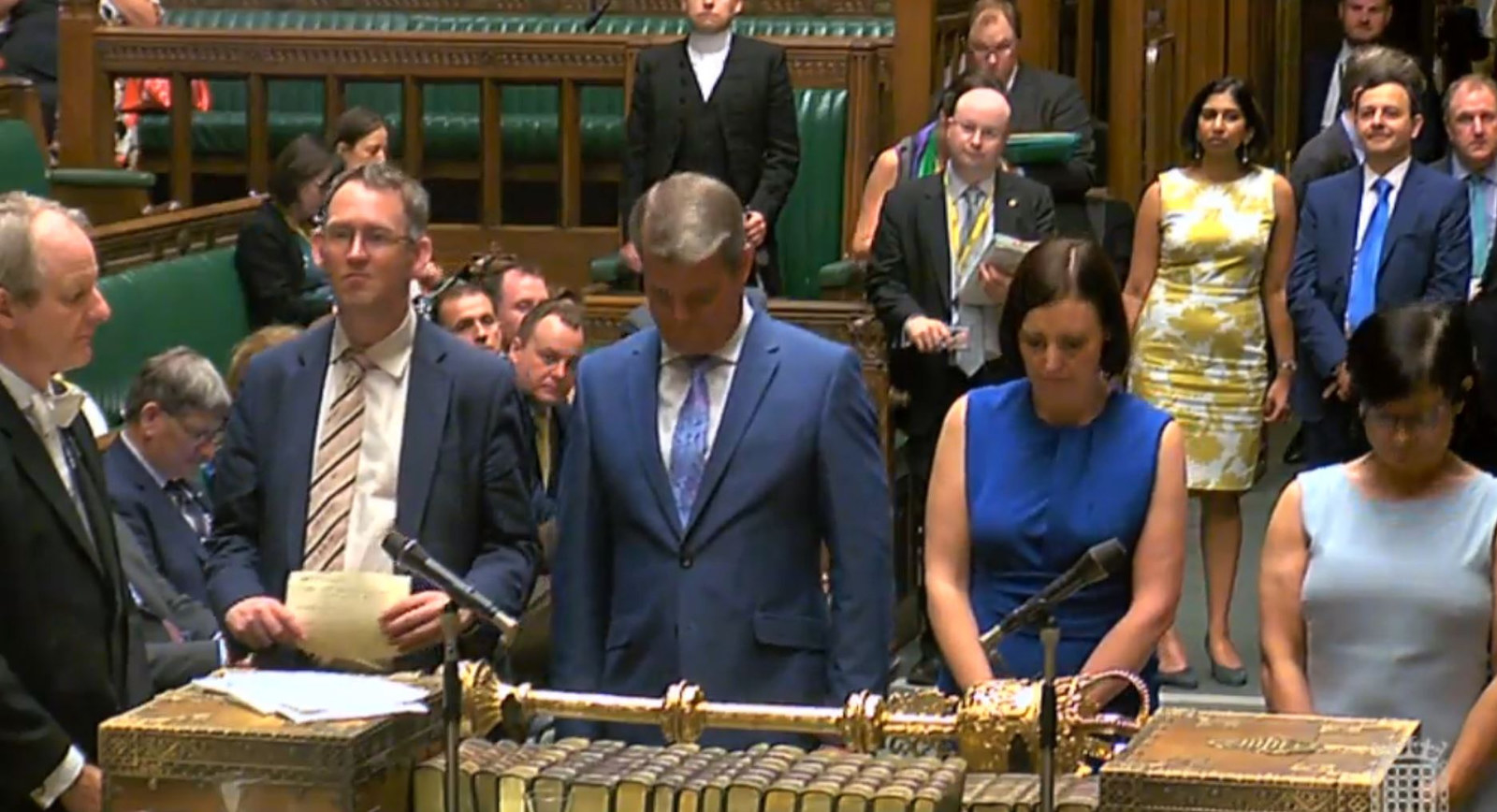 In a statement, Carmichael said the Liberal Democrats were the only party united in its aim to stop Brexit.
"Last night I messed up," he said. "The government squeaked home by just three votes in a key amendment. It should have been one. I was not expecting a close vote – up until 8 p.m., Labour were planning to abstain which would have meant the vote would be lost by hundreds.
"In fact several Labour MPs voted with the government – which is why they won. By the time it became apparent that the vote was going to be close, it was too late to get two of our MPs, Vince and Tim, back in time to vote.
"I'm taking responsibility and redoubling my efforts to stop Brexit."