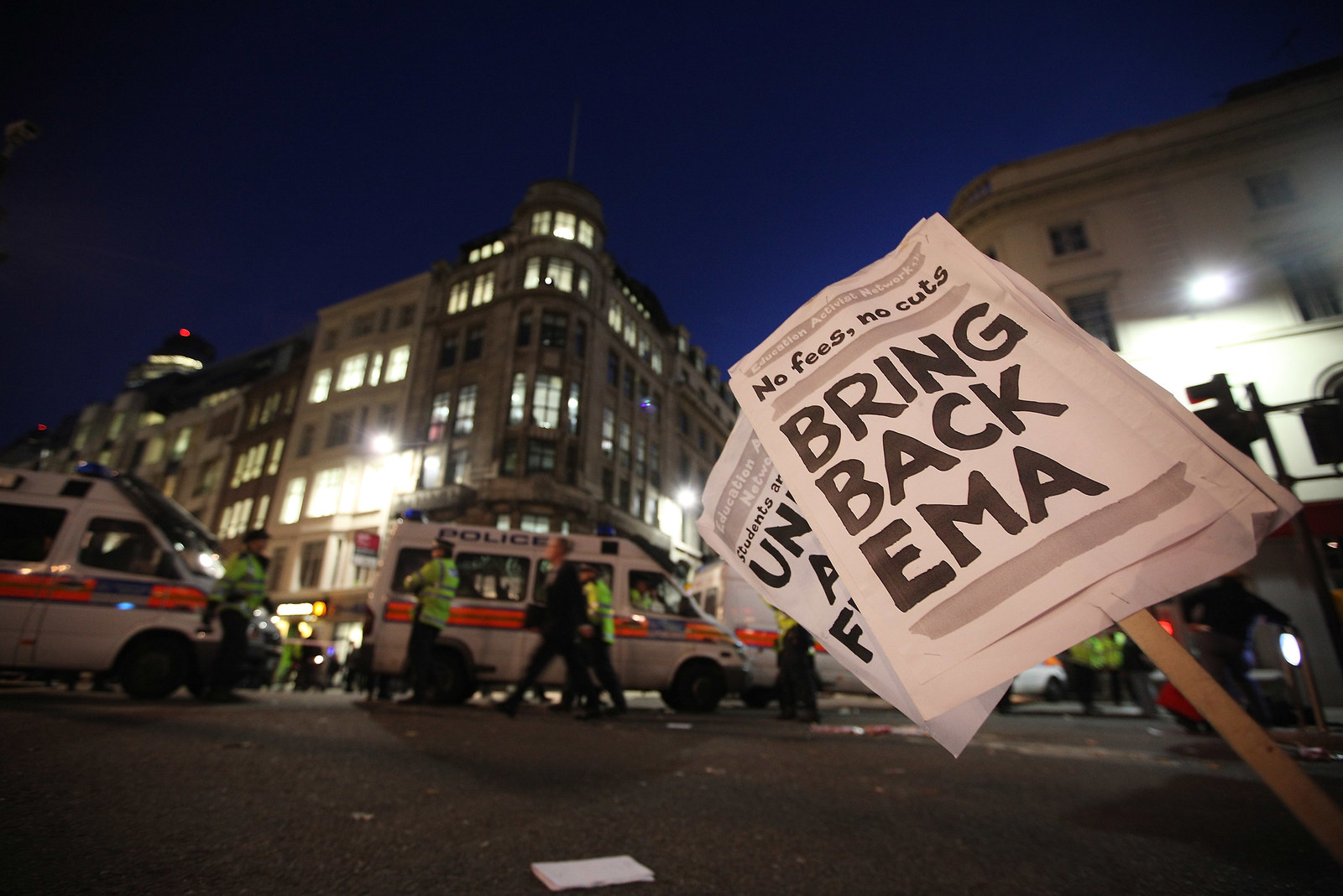 Labour has announced plans to bring back the education maintenance allowance (EMA) for 16- to 18-year-olds if it wins power at the next general election.
The party says it will also restore maintenance grants for university students, in a bid to boost the number of teenagers from poorer families staying in education.
The EMA, which was introduced by Labour in 2004, allowed some students to claim up to £30 a week to help with food, travel and books. It was scrapped in 2011 by Tory education secretary Michael Gove – sparking major protests across the country.
Jeremy Corbyn pledged last summer during the Labour leadership contest to reinstate the allowance, saying all young adults deserved a "fairer start in life".
He also vowed to bring back maintenance grants after they were scrapped in then chancellor George Osborne's 2015 Budget. The grants allowed students from low-income families to claim up to £3,387 a year to help with living costs.
Shadow education secretary Angela Rayner said the new policy would support over a million students and be paid for by increasing corporation tax by "less than 1.5%".
She said: "Bringing back EMA, which the independent Institute for Fiscal Studies said improves both participation and attainment among 16-18 year olds, would benefit three-quarters of a million students.
"Reversing the government's replacement of the student maintenance grant with loans would help over half a million students from low and middle income families to cover their living costs at university.
"When we can help improve the education of over a million young people with a small increase in corporation tax, it is an investment we would be foolish not to make."
But a Conservative party spokesperson said: "Without a proper explanation of how all Labour's education proposals could be funded in full, they amount to little more than warm words. Yet again Labour are proving themselves too incompetent and chaotic to build a country that works for everyone."
They said the government had "reformed the financial support for 16- to 18-year-olds who are most in need, in contrast to the costly and poorly targeted education maintenance allowance".
Looks like there are no comments yet.
Be the first to comment!