John Kerry has banged his head on the door to Number 10 Downing Street – after it shut behind him as he happily waved to photographers.
The US secretary of state is in London to meet new prime minister Theresa May and foreign secretary Boris Johnson to discuss Britain's vote to leave the European Union.
After walking up the famous street on Tuesday, Kerry smiled and posed for photographers before turning and walking straight into the partially closed famous black door.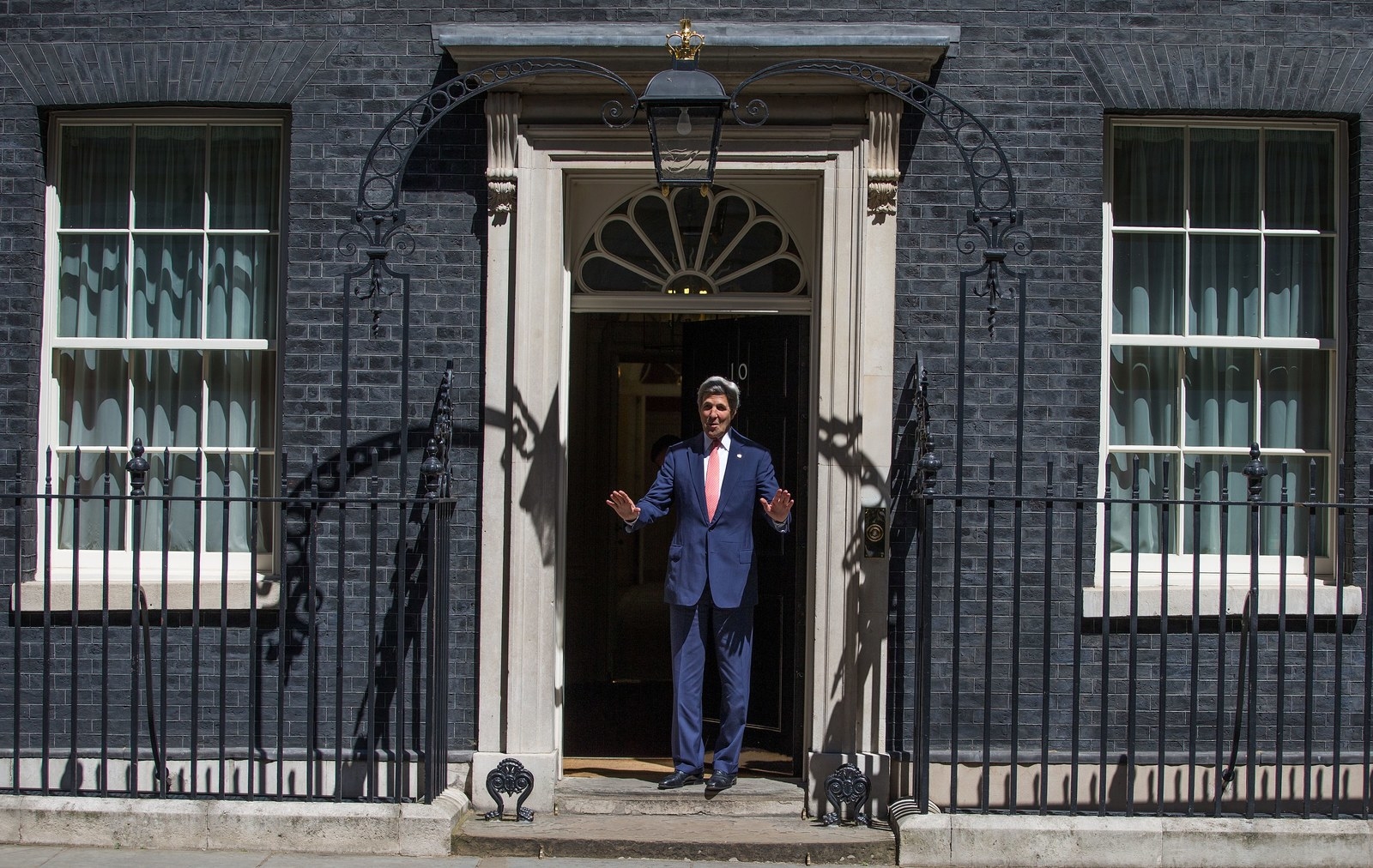 The PM's spokeswoman told journalists at a regular briefing she was sure that Kerry was fine. "I certainly hadn't heard that he wasn't," she said.

The spokeswoman also defended the person responsible for opening and closing the door.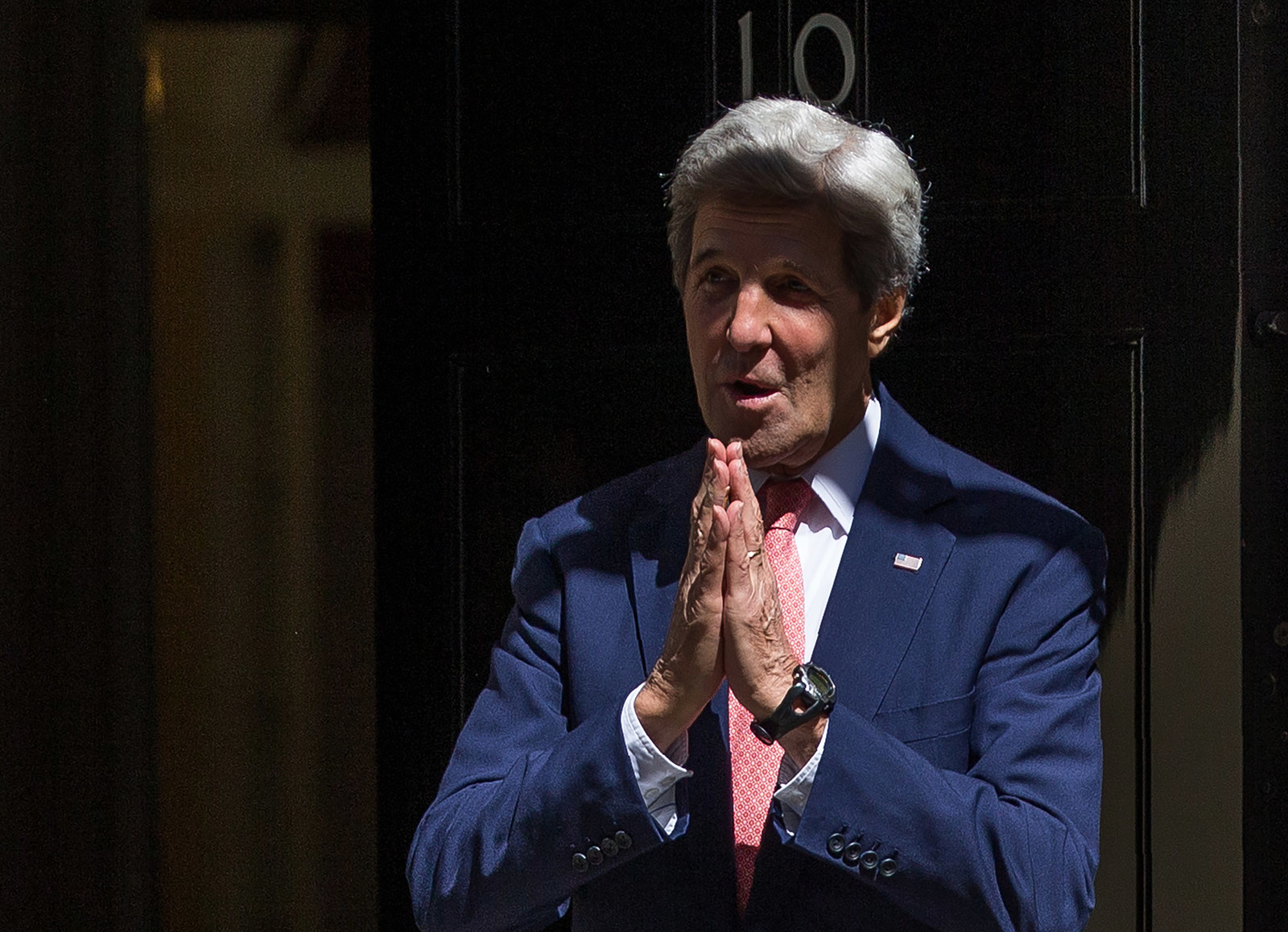 "The Number 10 custodians team, those doorkeepers, have done an excellent job over the last few weeks in particular, having to open that door to a lot of people arriving into Downing Street," she said. "And we're proud of the way they do that role."

Next time perhaps Kerry should take a leaf out of ex-PM David Cameron's book and hum loudly to ensure the doorkeepers know he's there.