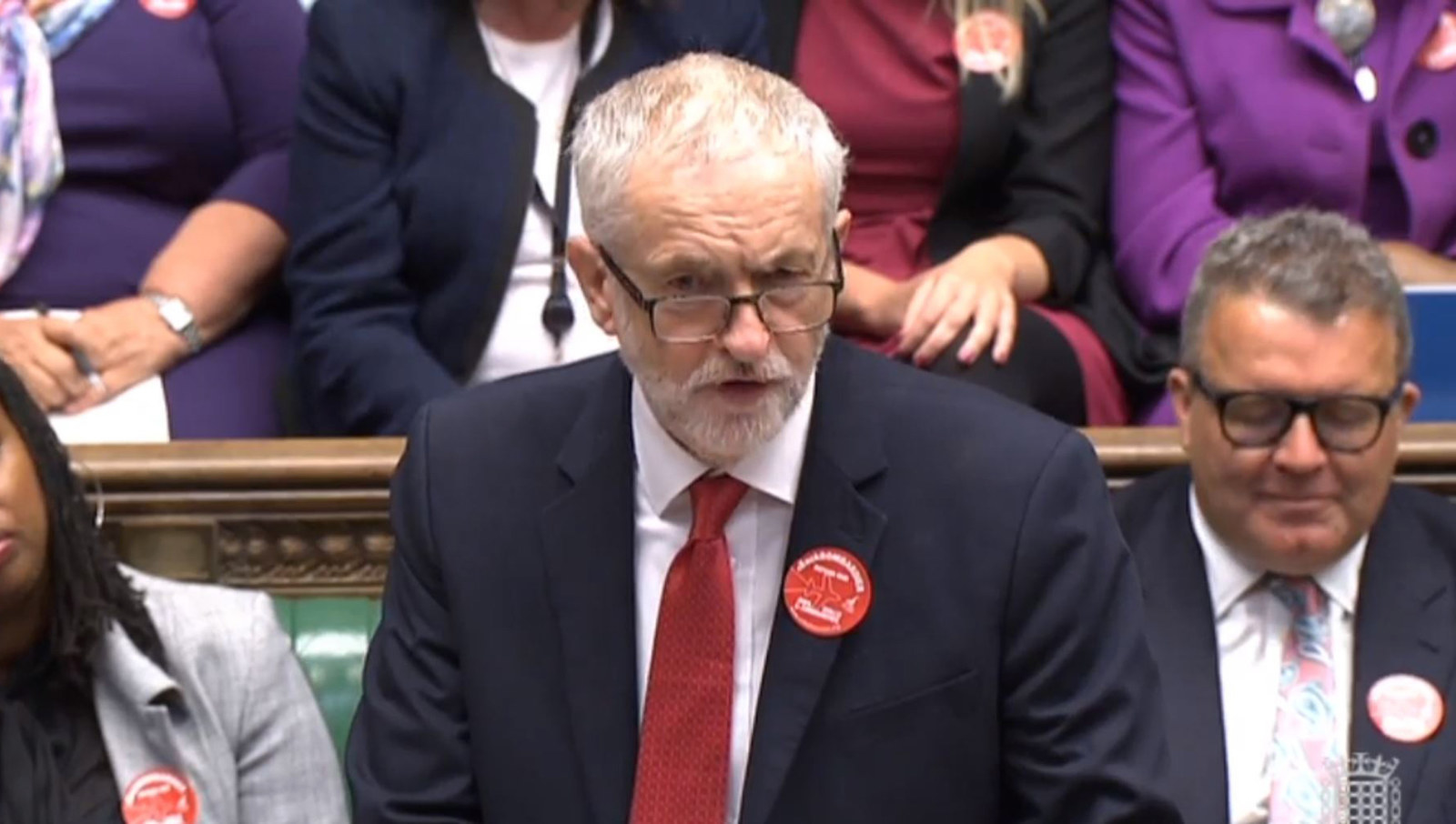 Jeremy Corbyn has demanded that Theresa May ensure the helpline for claimants struggling with universal credit is free – rather than up to 55p per minute.
The Labour leader said it was "absurd" that the government helpline cost the poorest people in society so much money when they were trying to "claim what they're entitled to".
At Prime Minister's Questions on Wednesday, he said: "Will the prime minister today show some humanity, intervene, and make at least the helpline free?"
Universal credit, which brings together six separate benefits into one monthly payment, has been dogged by criticism over payment delays since it was set up by former work and pensions secretary Iain Duncan Smith.
Last week the Trussell Trust charity warned that the Conservatives' refusal to pause the rollout of universal credit would force more welfare recipients to use food banks this winter, and the volunteer-led centres may be unable to cope.
On the BBC's Daily Politics, Liz Truss, chief secretary to the Treasury, struggled to explain why the helpline costs 55p a minute.
Tory MP Heidi Allen, who has long raised concerns about the system, also warned May on Wednesday that "many" in the Conservative party believed changes were needed.

But May stood firm, insisting it was the right policy to make sure work pays. In reply to Corbyn's question on the helpline, she said: "We continue to look at how we're dealing with this and ensuring we get this system out in a way that is working for people."
The Citizens Advice Bureau says that calling the universal credit helpline costs up to 9p a minute from a landline, or between 3p and 55p a minute from a mobile.
Outside the chamber, the PM's official spokesman told BuzzFeed News that claimants could ask officials to ring them back. "As I understand it, most of these issues can be resolved online," he said.
"But if there are issues where people feel they need to call a hotline and they're concerned about the cost, they can say straight away and the DWP [Department for Work and Pensions] will ring them back so there is no cost. There is a callback option that people can use."
A Labour source was not impressed, however, describing universal credit as a "disaster in motion".
They said: "We know from many, many cases that people are not getting what they're entitled to and they're without any support for weeks at a time – so no, it [the helpline] is not remotely meeting the needs of people who are entitled to that benefit."