Jeremy Corbyn Could Be Too Old To Stand In The Next General Election, A Frontbencher Has Said
"A leader standing at a general election has to commit to doing a full five years," one shadow cabinet member told BuzzFeed News.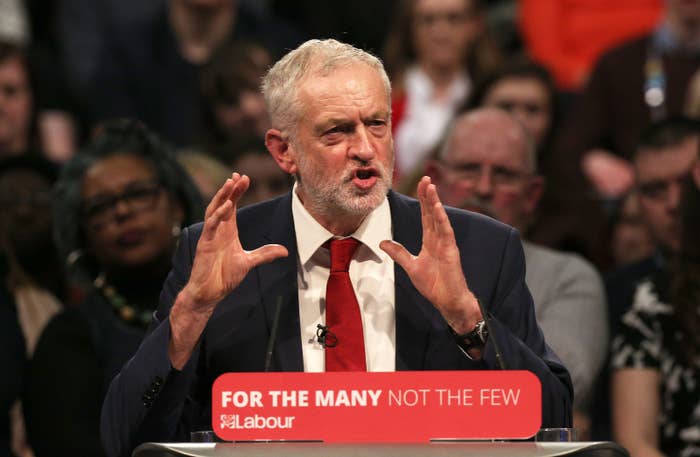 Jeremy Corbyn could be too old to stand as party leader in the next general election because he will struggle to commit to a full five-year term, a Labour frontbencher has said.
Senior Labour figures have been privately discussing whether the 68-year-old should make way for a younger candidate before the election takes place as scheduled in 2022.
"A leader standing at a general election has to commit to doing a full five years," the shadow cabinet source told BuzzFeed News. "Jeremy is in good shape, but by May 2027 he will be nearly 78."
Corbyn, who has been an MP since 1983 and leader since 2015, has insisted he is ready to lead Labour into the next election. "I've got lots of energy," he told the Independent last month. "I'm fine, I eat porridge every morning. Porridge and energy bars and I keep off alcohol and meat."
But he has also predicted that a snap general election will happen in 2018 and said Labour would "probably win it".
Some of his colleagues are playing down the chance of an early election, saying it is very unlikely that Tory MPs would vote for another one given last year's result, and they expect the current parliament to run a full term until 2022.
The Sunday Times reported that Corbyn might resign before then if the right candidate can be found to "secure his legacy". Laura Pidcock, the backbencher who made headlines by saying she considers Tory women "the enemy", has been tipped as a possible successor.
Corbyn is not the only senior citizen leading a political party – the Conservatives' Theresa May is 61, while the Liberal Democrats' Vince Cable is 74 – and his position has been bolstered by a surge in support from young voters last June.
A spokesperson for Corbyn said: "As Jeremy has said, he's committed to leading the Labour party into the next election, whenever that may be."