Brexit secretary David Davis has updated parliament on Britain's plans to leave the European Union – and many MPs were clearly unimpressed.
More than two months after the EU referendum, Davis gave his first statement in the House of Commons on the work of his "Exiting the EU" department.
But as Davis read out his 12-minute speech, Labour MPs chanted "waffle waffle waffle" – and when he sat down, the SNP's Pete Wishart shouted: "Is that it?"
Davis had left them in no doubt of how much information he would give away when he said early in his speech: "Naturally, people want to know what Brexit will mean. Simply, it means the UK leaving the European Union."
That prompted groans and eyerolls from the opposition benches.
Davis added: "It means getting the best deal for Britain – one that is unique to Britain and not an 'off the shelf' solution. This must mean controls on the numbers of people who come to Britain from Europe – but also a positive outcome for those who wish to trade in goods and services."
Shadow Brexit secretary Emily Thornberry said she had been expecting a few more details. "It hasn't been a strategy, it hasn't been a thought-out plan, it's just been more empty platitudes," she said.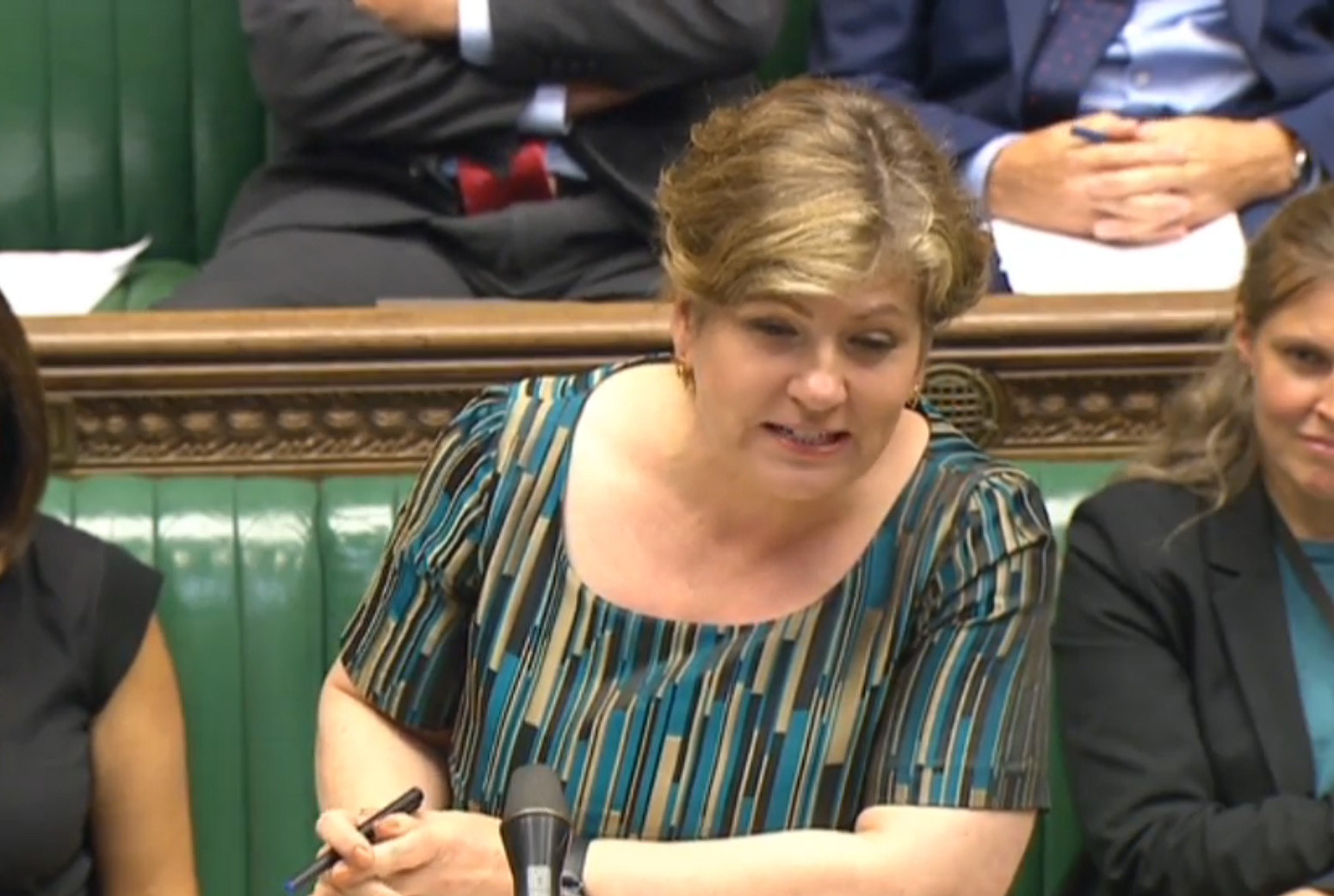 Tory veteran Ken Clarke, a keen pro-EU campaigner, said Davis should update the Commons again "when the government have found something they can agree on which indicates what Brexit actually means".

The SNP's Stephen Gethins told Davis: "Was that it? You've had all summer. It is a mark of an irresponsible government that we know nothing more about the phrase 'Brexit means Brexit'."
He warned that the government was creating huge levels of uncertainty for universities and businesses by not setting out its plans.
Labour MP Yvette Cooper said Brexit was the most important issue facing Britain for decades. "No one expects him [Davis] to have worked out all the answers yet, but we do expect him to set out the outline of some kind of plan," she said. "And today we've heard nothing on that."
In a statement outside parliament, Liberal Democrat leader Tim Farron said: "David Davis told us nothing. He read out a few dates in his diary, but anyone looking for Britain's post-Brexit strategy would have looked in vain.
"No mention of the promised £350 million for the NHS, no mention of the Brexiteers' points-based immigration system; instead, there were warm words and hot air."
Tory MP Anna Soubry, a spokesperson for the Open Britain campaign group, also said in a statement: "We are none the wiser about the government's plans after David Davis's statement. An optimistic tone is not enough and the phrase 'Brexit means Brexit' has surely passed its shelf life. It's time for some detail."