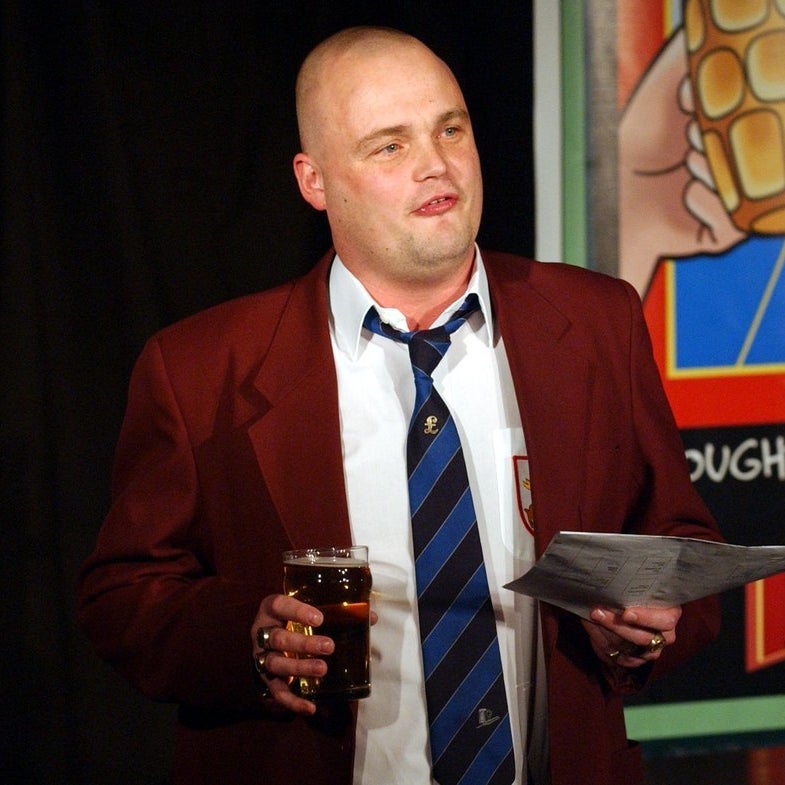 Nigel Farage has shrugged off competition from Al Murray, the Pub Landlord, for the seat of South Thanet.
After all, what does the comedian know about campaigning anyway? And surely when it comes down to it, residents will take their general election vote seriously.
Matthew Goodwin, associate professor at Nottingham University, has predicted that Murray's character will poll less than 5% and take votes from all parties.
But even if the Pub Landlord wins just a fraction of the total vote, he could still cause havoc in a tight race. Tory candidate Craig Mackinlay told BuzzFeed News that UKIP would undoubtedly lose votes to the comedian.
"If you look at the logo and the policies, the bloke with a pint and everything else, it's clearly designed to take a chunk out of the UKIP and Farage vote," he said. "It's almost a bit Alf Garnett-ish really, isn't it? It's a parody of some people's views."
Asked whether Farage should be worried, he said: "I think he should be rather more than me, yes, absolutely. I can promise you, as far as I'm aware CCHQ [Conservative Campaign Headquarters] has nothing to do with this! A Conservative voter is, I don't think, going to be persuaded to vote for Al Murray.
"The undecided, those who don't think too carefully about their vote, might do. But I don't think they were coming my way in the first place."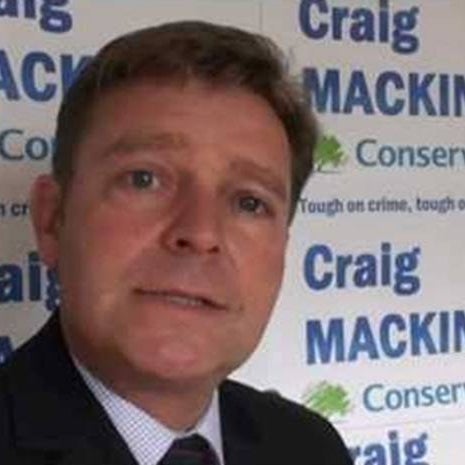 The South Thanet seat – which takes in the coastal towns of Broadstairs, Ramsgate, and Sandwich – was won by Conservative Laura Sandys in 2010, but she is standing down. Mackinlay, a former UKIP member who briefly served as leader, was selected to replace her as Tory candidate.
He said his campaign was going "tremendously well", adding: "There does not seem to be a great appeal for UKIP and Farage. Obviously people did vote for them at the local elections and euro elections. But the general election is a completely different ball game, and it's a binary choice between the Conservatives and Labour forming the next administration."
He said Farage had chosen the wrong constituency. "I've always said that the seat he should have gone for is Boston and Skegness," he said. The East Midlands seat has been held by the Tories since 1997, but support for UKIP is growing – in the 2013 county council elections, the party topped the poll.
But a source close to Farage insisted that UKIP voters would not flock to the Pub Landlord. The source told BuzzFeed News that Murray "may well take votes from all parties". They added: "UKIP supporters are probably the most committed voters in the entire political demographic – as Conservatives know from the number of their voters lost to us."
Westminster insiders have also raised the prospect that Murray might split the anti-UKIP vote. Labour and Lib Dem voters could switch their support to the parody candidate in a last-minute bid to stop Farage taking the seat.
South Thanet's Labour candidate, Will Scobie, would not be drawn on who the Pub Landlord would take votes from. He told BuzzFeed News: "I stopped a long time trying to work out who's taking votes from people because it just gets so confusing. I think when people get to the ballot paper, they will vote for someone who's serious and wants to improve the area."
Looks like there are no comments yet.
Be the first to comment!