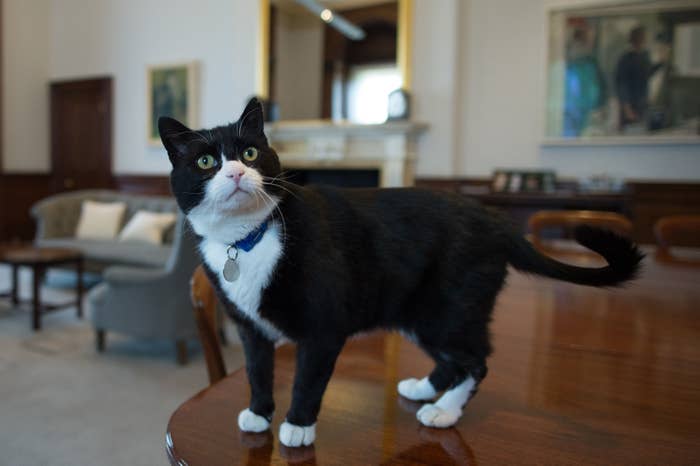 The foreign secretary has been forced to deny that the new Foreign Office cat is actually a spy for the European Union.
Palmerston arrived in the department last month after being recruited from Battersea Dogs and Cats Home to deal with a mouse infestation.
But Philip Hammond faced questions on Tuesday as to whether the 2-year-old moggy was in fact a mole working for the European Commission.
The fears were raised in the House of Commons amid increasing tensions within the Conservative party ahead of the referendum on Britain's membership of the EU on 23 June.
Tory MP Keith Simpson pointed out that chancellor George Osborne's cat, Freya, had access to the Foreign Office and No. 10 and "it was thought that she might have been got at by a foreign power".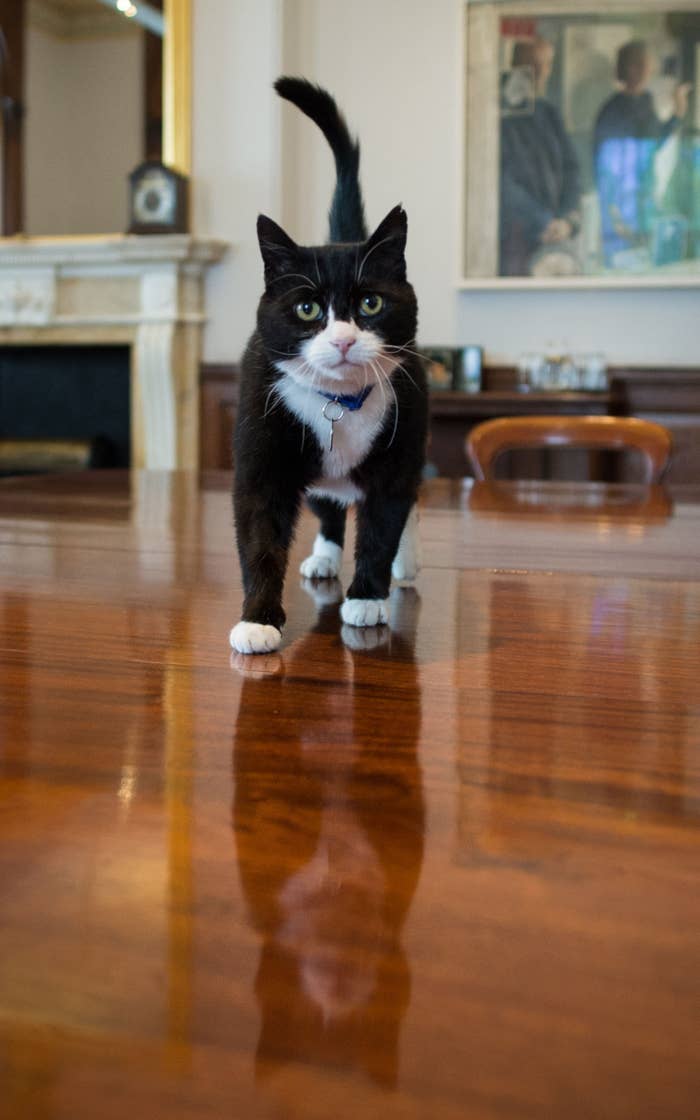 He asked: "Has Palmerston been positively vetted by the security service and scanned for bugs by GCHQ? Can you assure the House, and the more paranoid element of the Brexiters, of Palmerston's British provenance and that he is not a long-term mole working for the EU Commission?"
Hammond replied: "He is definitely not a mole and I can categorically assure you that Palmerston has been regularly vetted. As for being a sleeper, he is definitely a sleeper, I am told very often in my office.
"But unlike Freya, who went missing for two years, his attendance record has been 100%. My experts tell me that that pretty much rules out the possibility of him being a commission employee."
Hammond said Palmerston was performing his duties as chief mouser to the Foreign Office "more than satisfactorily" and had so far caught three mice.
Commons speaker John Bercow congratulated Hammond on following his own "excellent example in Speaker's House". "For five years we have had a first-class cat who has done the necessary – its name, of course, is Order," he said.