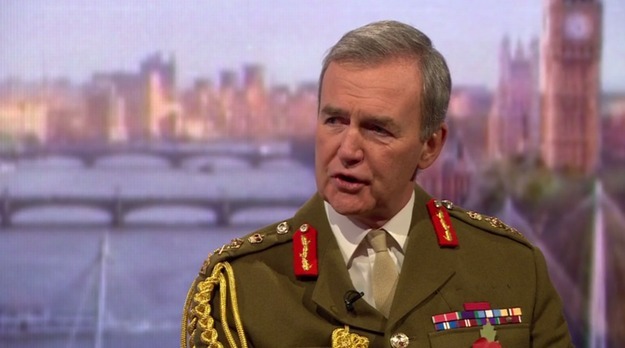 Downing Street will not take disciplinary action against the head of the armed forces after he was accused by Jeremy Corbyn of "taking sides" over Trident.
On Sunday, General Sir Nicholas Houghton said he would "worry" if the Labour leader became prime minister because it would risk undermining the nuclear deterrent.
Corbyn, who has said he would never use nuclear weapons if he won power, said this was a major breach of the principle that the military do not interfere in politics. He has written a letter of complaint to defence secretary Michael Fallon.
But the prime minister's spokesperson defended the armed forces chief. "He made a point about the credibility of the deterrent," she told journalists. "He made clear he wasn't talking about a personal thing.
"He was asked about the deterrent, he made a point about the credibility of the deterrent. And as the principle military adviser to the government, it's reasonable for the chief of defence staff to talk about how we maintain the credibility of one of the most important tools in our armoury."
Asked whether there were any plans to discipline him, she added: "He made a point about the credibility of the deterrent and you'd expect the head of the armed forces to have a view on that."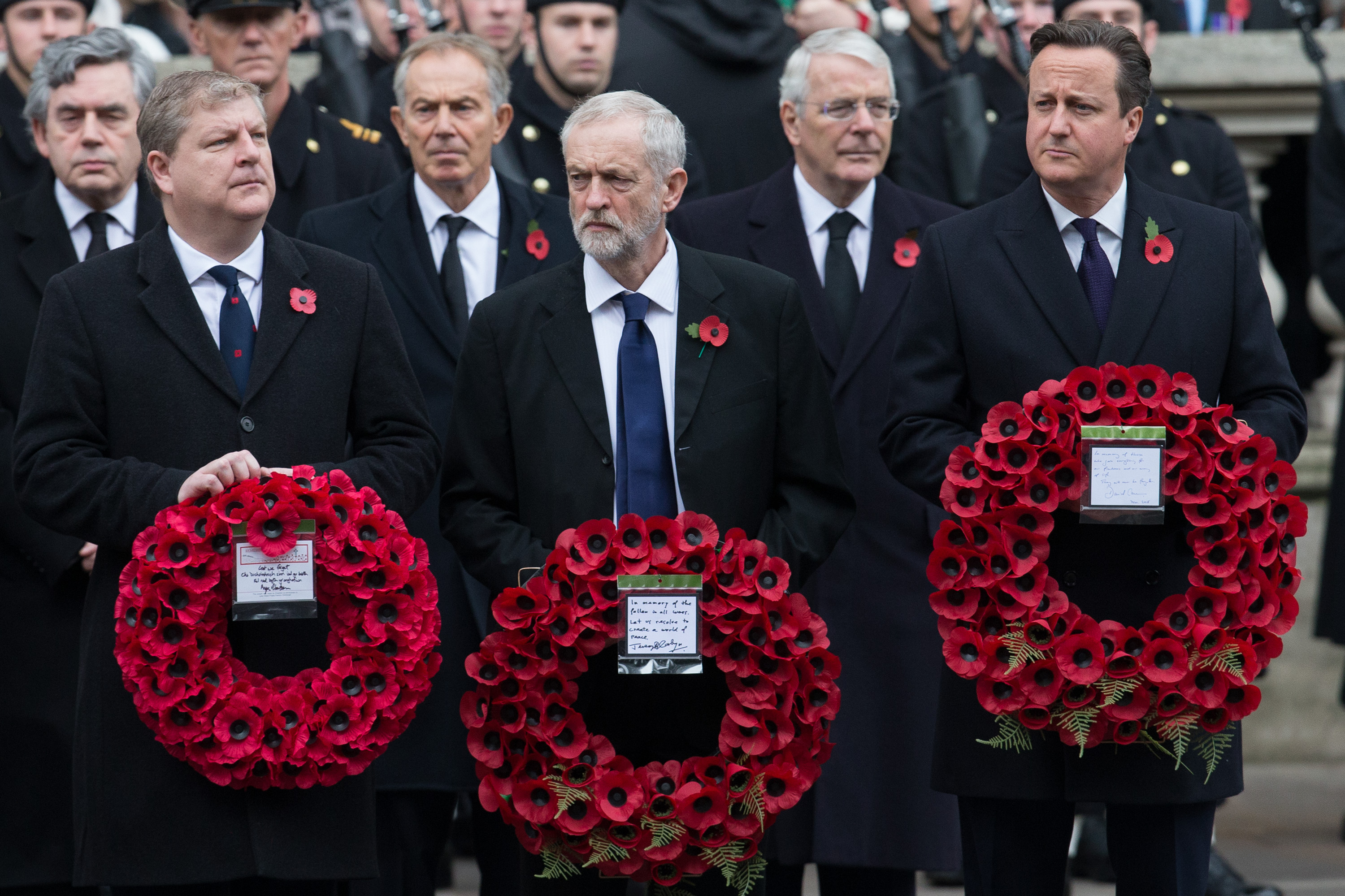 Houghton was asked on BBC's Andrew Marr Show about Corbyn's apparent refusal to use nuclear weapons. He said: "It would worry me if that thought was translated into power, as it were. There are a couple of hurdles to cross before we get to that, but the reason I say this, and it is not based on a personal thing at all, it is purely based on the credibility of deterrence.
"The whole thing about deterrence rests on the credibility of its use. When people say 'you are never going to use the deterrent', what I say is you use the deterrent every second, of every minute, of every day."
Corbyn hit back, saying: "It is a matter of serious concern that the chief of the defence staff has today intervened directly in issues of political dispute. It is essential in a democracy that the military remains politically neutral at all times. By publicly taking sides in current political arguments, Sir Nicholas Houghton has clearly breached that constitutional principle.
"Accordingly, I am writing to the defence secretary to ask him to take action to ensure that the neutrality of the armed forces is upheld."
BuzzFeed News asked Corbyn's spokesperson on Monday what they made of Downing Street's defence of Houghton. "Our response was clear yesterday," they said.