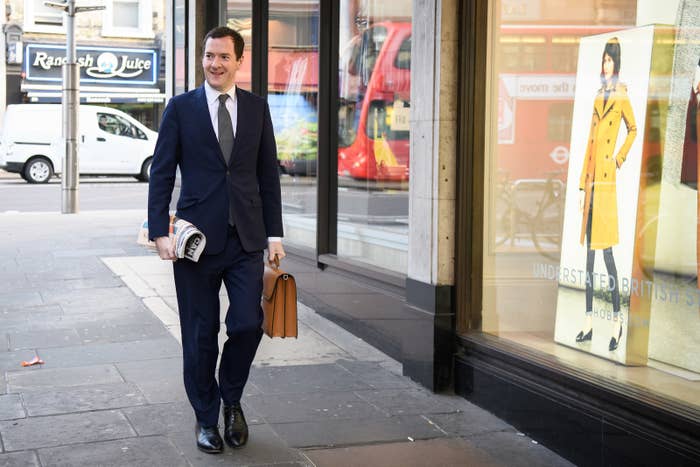 George Osborne, the former chancellor who is now editor of the Evening Standard, has been criticised in the House of Commons after it was reported that he had used violent language when talking about prime minister Theresa May.
In a report published this week by Esquire magazine, which cited an anonymous Standard staffer as the source, the former chancellor was said to have told a number of colleagues that he would not rest until May is "chopped up in bags in my freezer" – a reference to his use of the newspaper to take revenge on the PM.
He also declared on television following the general election that May was a "dead woman walking" now that she had lost her majority.
In a debate on Thursday on abuse towards candidates and the public during the election campaign, Labour's shadow minister for voter engagement Cat Smith said women bore the brunt of abusive comments. Diane Abbott was the target of almost half of all the Twitter abuse directed at women MPs in the run-up to the 2017 general election, according to analysis by Amnesty.
Smith also highlighted Osborne's language, including comparing "the prime minister to the living dead in a second-rate horror film".
"The reason I raise this is because violence against women is a huge problem in this country," she said. "Two women a week are killed by their partner or former partner and rape continues to be a crime which is underreported and [it] is very hard to seek a successful prosecution.
"So I think we need to acknowledge as a house that we have a problem in this country with violence against women, which isn't helped when senior journalists, commentators, or politicians use language such as the language I've just referred to [to] refer to female members of this house."
Smith also warned that decisions taken by the media and political parties to target some politicians could lead to "some trolls taking their racist and sexist abuse offline" and abusing MPs in person.
But Tory MP Hugo Swire raised an objection to her comments about Osborne, saying she was making "unfounded allegations" about someone who was not there to defend himself.
BuzzFeed News has attempted to contact Osborne for comment.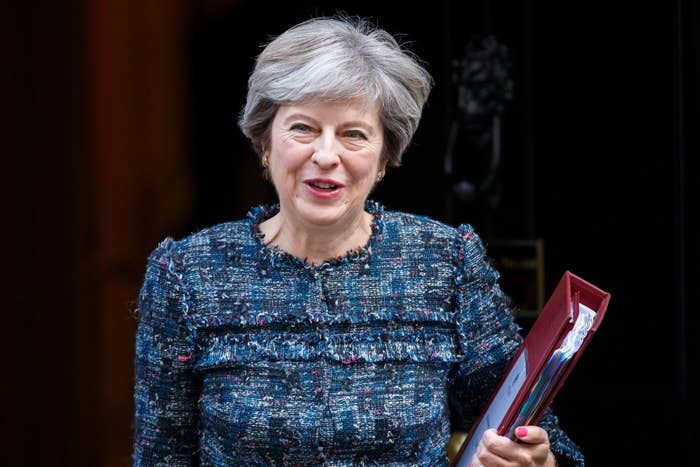 Meanwhile, Tory MP Bob Stewart said a teacher of his 13-year-old son had told his class to ignore the boy because his father was a Conservative.
He said all four of his children had been "hassled by other kids in their local schools" because he was an MP.
"There's little that can be done about that because they're children, and my kids are robust enough to withstand it," he said.
"But such behaviour is taken to a new level when during the last general election a teacher tells the class of my 13-year-old boy that nobody should talk to him because he's the son of a Conservative MP."
Home Office minister Sarah Newton said this was "simply unacceptable".
"It's a noble thing to stand for election," she said. "It's a noble thing to want to represent your community whether as a councillor or as an MP in this place.
"Those people in a position of authority and influence, such as a teacher, should be supporting and upholding the shared values of our country, and it's most disappointing to hear somebody in such a powerful and influential position letting themselves down and letting their profession down."