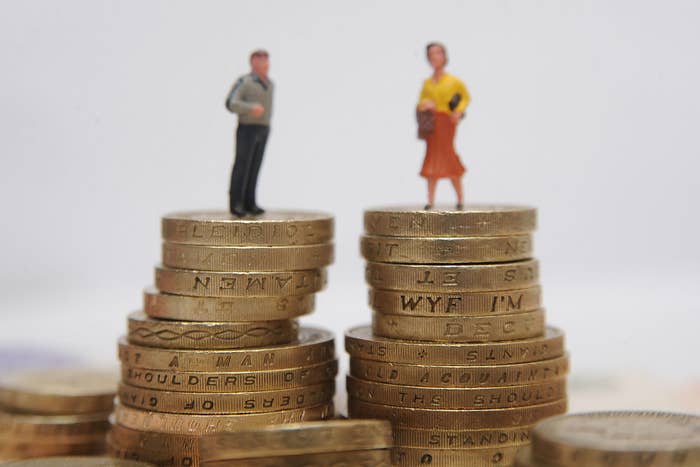 New rules forcing big companies to publish the difference in pay between men and women should be applied to smaller firms too, MPs have been told.
David Cameron announced plans in October to make companies with over 250 employees reveal the amounts paid to men and women in bonus and average salary. The rules, to be introduced later this year, will also apply to the public sector.
But experts told the House of Commons equalities committee on Tuesday that the plans, aimed at closing the gender pay gap, should be extended to small companies as well.
Michael Newman, an employment lawyer and vice chair of the Discrimination Law Association, said the 250 figure was "rather arbitrary" and it sent the wrong message. He said any company with electronic payroll software – the "majority of modern employers" – was able to publish such data.
"I'm not sure it should be limited to big companies," Newman told MPs. "I think if the message is that the gender pay gap, or gender inequality more broadly, is something that should be addressed then it should apply to employers across the board."
Duncan Brown, from the Institute for Employment Studies, agreed: "Clearly I think it's undesirable to exclude two-thirds of employers, which is what we're doing if we limit it to those with 250 [employees] and above."
Brown said the UK could learn lessons from other countries where the staff threshold for similar laws was lower: 150 in Austria, 100 in Italy, and just 30 in Finland.
Tory MP Maria Caulfield, a committee member, said that in her Lewes constituency it was "quite unusual" to find businesses with more than 100 people – so the new rules would only apply to the public sector locally.
Newman told her: "The committee's already heard evidence that the gender pay gap is much wider in the private sector than the public sector so it would seem perverse to only apply it to the public sector going forward."
Latest figures from the Office for National Statistics show that the pay gap between men and women for full-time workers was 9.4% in April 2015. There has been little change since the figures were first published in 1997.
The Trades Union Congress believes it could be 50 years before men and women are paid the same.