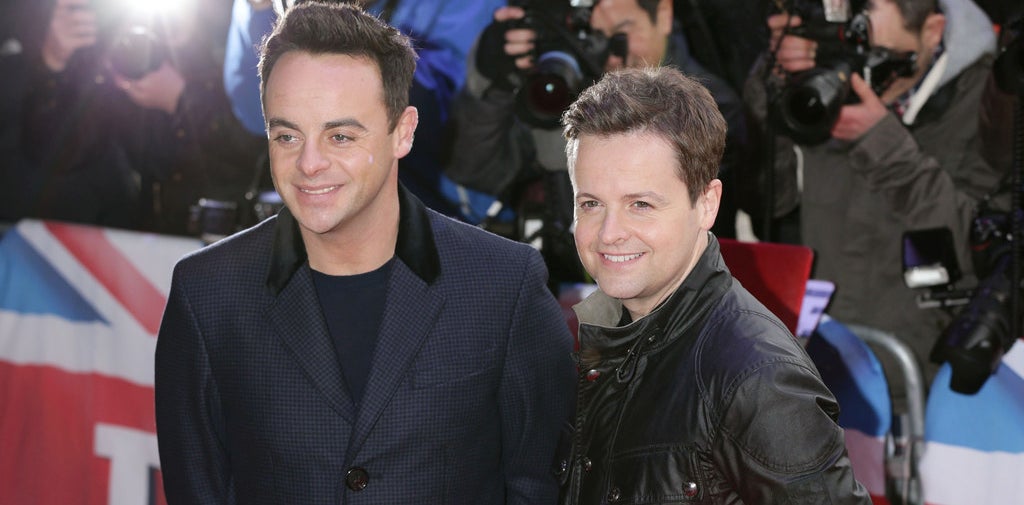 Ant and Dec have revealed their concerns about Ed Miliband's leadership of the Labour Party.
In an interview with the Times, the TV stars questioned whether they could vote Labour in May's general election.
Ant McPartlin said: "I voted Labour all my life but last election I voted Tory because I was thoroughly disillusioned with the Labour government. Now I'm thoroughly disillusioned with a coalition government.
"I feel we're both staunchly Labour and would vote Labour if we could, but I don't know what their philosophy is any more."
Declan Donnelly added: "I'm not sure I could picture him [Ed Miliband] as prime minister."
It's not good news for Miliband just 80 days before the election. He has long battled to convince people he's the right person for the job. But the duo, made famous by kids' TV show Byker Grove, admitted that no politicians were particularly "likeable".
Ant said: "If you're a family in Middlesbrough and you're watching grown men arguing on the TV, you're not going to know what the parties stand for, just two men trying to get the better of each other. I can't stand it. No wonder people don't relate."
They're not the first celebrities to have a go at Labour. Wildlife presenter Bill Oddie said last year he would vote Green instead in protest at the mansion tax. Singer Myleene Klass criticised Miliband over the same policy.