Flares Will Be Banned From Festivals By Next Year
"We do not want to see hundreds of young people at festivals being maimed by flares," said a government minister.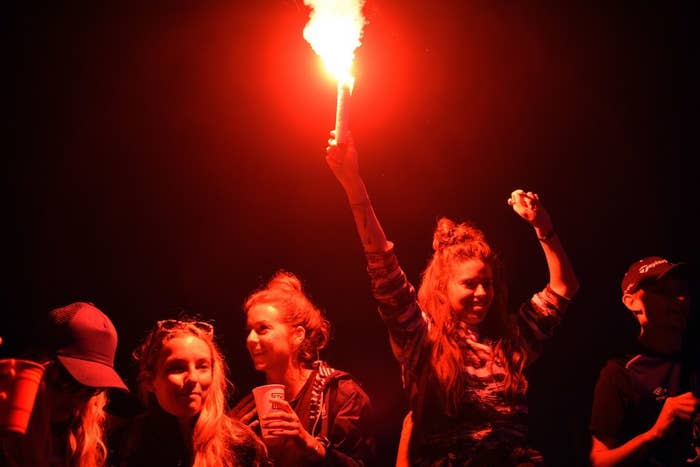 Flares, fireworks, and smoke bombs will be banned from live music events in time for next summer, the government has said.
At the moment it's not illegal to bring pyrotechnics into a festival or concert – even though it is against the law to do so at football grounds.
But ministers said hundreds of revellers were at risk of being "maimed" every year and have announced a ban by next year's festival season.
Tory MP Nigel Adams has tabled an amendment to the policing and crime bill currently making its way through parliament that the government has agreed to accept.
He told BuzzFeed News: "I'm delighted the home secretary has agreed to this change in the law in time for next year's festival season, so music fans will at last be afforded the same protection as sports fans."
Flares have become a common sight at music festivals such as Glastonbury. But Adams warned they were "very dangerous" as they could burn at temperatures of up to 2,000°C.
The Selby and Ainsty MP told the House of Commons last month there were 255 incidents involving flares, fireworks, and smoke bombs at music events in 2014 alone. One young woman was struck by a firework "very close to her eye" at the Brixton Academy, he added.
"Flares are meant as emergency tools and should not be used as toys or makeshift torches," he said. "I have absolutely no desire to stop people using fireworks in any of the many ways in which they can be used safely, but it is blindingly obvious that in the close quarters of a concert audience their use is not safe."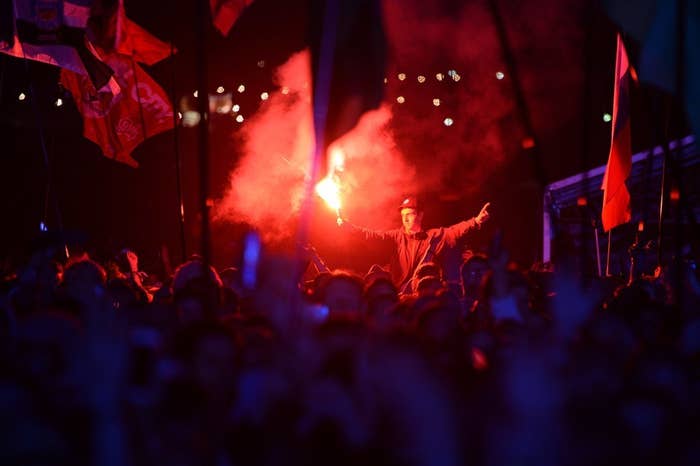 The new offence would allow courts to impose fines or short prison sentences on those found guilty of bringing pyrotechnics into music events, in line with the penalties at football matches.
Home Office minister Karen Bradley said: "He [Adams] is quite right to say that we do not want to see hundreds of young people — and perhaps not-so-young people — at festivals being maimed by flares.
"I can assure him that when the bill is enacted, such an amendment will be on the face of the legislation. I can also assure him that we will work to ensure the timely implementation of the amendment so that the law is in force by the time of next year's festival season."
The move has been backed by concert promoter LiveNation, trade body UK Music, Bestival, and the Association of Independent Festivals.