Education Secretary Set To Put More Female Thinkers On Politics A-Level Syllabus
Nicky Morgan wants to calm a row over the planned removal of feminism as a topic.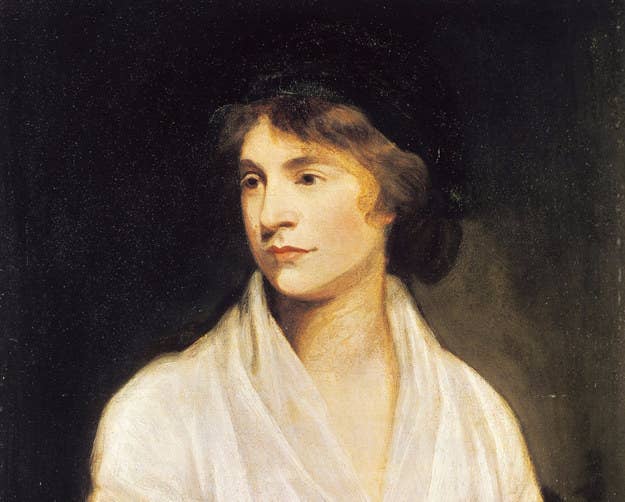 The education secretary is expected to put more female thinkers on the A-level politics syllabus in an attempt to calm a row over the decision to remove feminism as a distinct topic.
Nicky Morgan, who also serves as equalities minister, will make sure that more than one female political thinker is mentioned by name, BuzzFeed News understands.
In the proposed new politics A-level syllabus, Mary Wollstonecraft is the only female "key thinker" named – compared with 15 men.
Morgan has come under mounting pressure to rethink government plans to remove all mentions of feminism, sex, and gender from the politics A-level syllabus. The suffragette movement has been squeezed into a section on "pressure groups". The government consultation closes on 15 December.
A Department for Education source said: "We'll certainly consider all responses to the consultation, including concerns over the gender balance of key thinkers." They insisted that nothing had been ruled out – suggesting they could go further.
These are the "key thinkers" listed in the "liberalism" section of the proposed new syllabus. Wollstonecraft is the only woman.

News of Morgan's possible shift came as Labour MPs, campaigners and union bosses signed an open letter to her on Wednesday urging a change of course:
We urge the Education Secretary Nicky Morgan to reconsider her decision to strip the topic of feminism from the A-level politics syllabus. The new draft syllabus has all but erased any reference to feminism. All that now remains is a shoe-horned reference to suffragettes and suffragists under the topic "pressure groups". This sends a very worrying message to both young men and young women that feminism has little to no place in politics.

The political history taught in schools is already biased towards the action of men. This, despite the fact that throughout history women have helped to shape our country, delivering significant achievements economically and socially.

It is vital that we recognise women as political thinkers, if we are to ensure that women are more equally represented in society. We passionately believe that this should start in the classroom. Yet the new syllabus refers to just one woman as a key political thinker, alongside 15 men.

We hope that the Government will consider our deep concern over the proposed A-level politics syllabus and revise the current draft accordingly.
The letter, published in The Independent, was signed by 18 people including shadow education secretary Lucy Powell, shadow equalities minister Kate Green, TUC general secretary Frances O'Grady, and campaigner Caroline Criado Perez.
Powell told BuzzFeed News that putting more female thinkers on the syllabus, while welcome, would not be good enough.
"Actions speak louder than words and it is clear that Nicky Morgan's claim of wanting to ensure equality of opportunity is just empty rhetoric," she said. "Removing feminism from the politics A-level sends a terrible signal about the struggles women have and still face to be heard and succeed."
Liberal Democrat leader Tim Farron said: "I'm incredibly pleased that the government looks like they are going to U-turn on this terrible decision. If the government wants to deliver a better curriculum we must have the role of women and feminism running all the way through it. It is the only way we can deliver a balanced syllabus."
A Change.org petition to reverse the planned changes had more than 45,000 supporters as of Wednesday.
It points to women like feminist lawyer Catherine MacKinnon, political activist Emma Goldman, feminist writer Audre Lorde, and writer Simone de Beauvoir as examples of female key thinkers.
Jacquelyn Guderley, who co-founded Stemettes, which aims to inspire girls into science and engineering careers, told BuzzFeed News: "It is hugely encouraging to see influential politicians, campaigners and public figures coming together to stand against the government's proposal to remove feminism from the A-level politics syllabus.
"Instead of sending the wrong message – that feminism is expendable – this open letter is sending a positive message that will further social change: that feminism has a place in the past and future of our society. And that we will not stand still while Nicky Morgan makes moves to challenge that."