Ed Miliband Could Be About To Return To Frontline Politics
Jeremy Corbyn refused to deny that Miliband would join his shadow cabinet, saying mysteriously: "All that's for the future."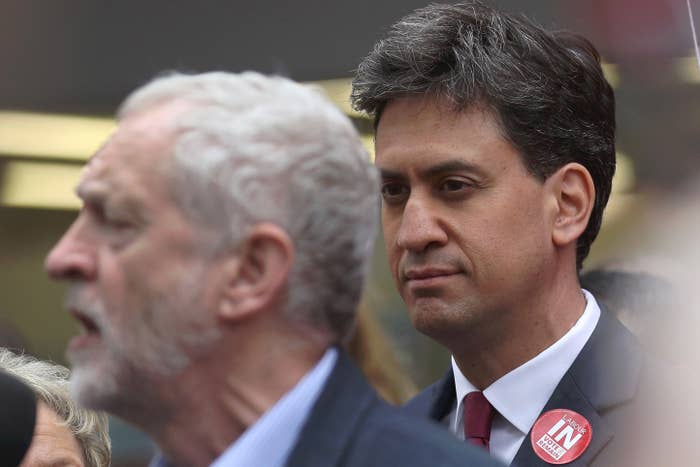 Labour leader Jeremy Corbyn has signalled that his predecessor Ed Miliband could be joining the shadow cabinet.
Describing Miliband as a "great friend", Corbyn refused to deny reports that he was about to offer him a top job – saying simply: "All that's for the future."
Speculation kicked off on Friday when the pair joined forces in Doncaster to make the case for Britain to stay in the European Union. Miliband has kept a relatively low profile since losing the general election last May.
In an interview with BBC Radio 5's Pienaar's Politics, broadcast on Sunday, Corbyn said: "He's a great friend, he's worked very hard as Labour leader in the past, he was a great environment secretary."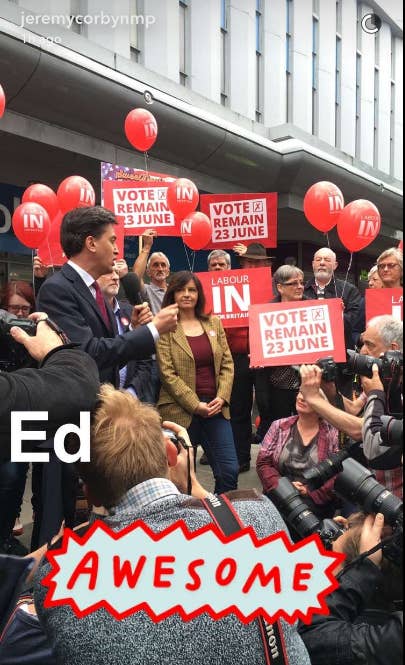 Asked whether someone could be both "a great asset and a great loser", Corbyn replied: "Ed is not a great loser, Ed is a great asset. Yes he led the party, yes we didn't win the general election, we all know that.
"But Ed fought a strong campaign, he raised the issue of justice at work over zero-hours contracts and issues like that. I've got a lot of respect and a lot of time for Ed."
Presenter John Pienaar pressed him: "You want him back in your shadow cabinet, don't you?"
Corbyn replied: "All that's for the future."
"That's not a no – you want him back," said Pienaar.
Corbyn repeated: "All that's for the future."
"Watch this space?" asked Pienaar.
"All that's for the future – how many times do you want me to say the same thing?" an exasperated Corbyn said.
In an interview with BuzzFeed News on Friday, Miliband – who said he did not vote in last year's Labour leadership election – didn't deny suggestions he could return to the front bench.
"I always said I didn't like people speculating on my reshuffles so I'm not going to speculate on someone else's," he said.
"My position is I'm a backbencher, I'm doing my project. Jeremy has to make his own decisions and I think he's got an excellent shadow cabinet."