Anti-EU Campaigners "Shouldn't Mention" Nigel Farage, Senior UKIP Politician Says
Suzanne Evans says research showed that the UKIP leader was one of the "least trusted voices on Europe". Farage said she was wrong and he "couldn't care less".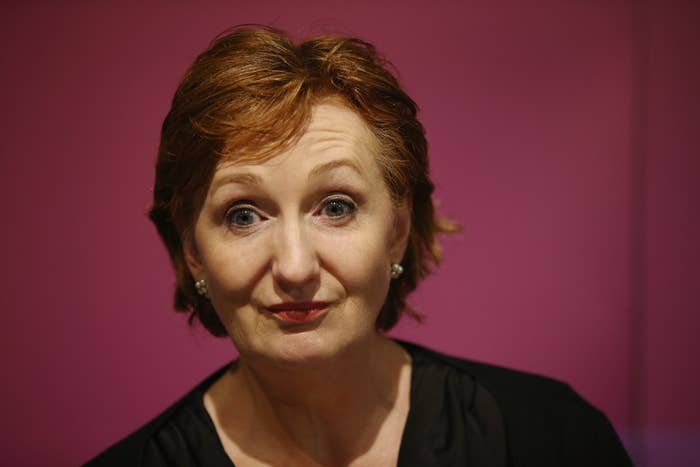 A senior UKIP figure has suggested that anti-EU campaigners shouldn't mention Nigel Farage or UKIP on the doorstep.
Suzanne Evans, who was sacked as UKIP's deputy chair last week, said research showed that Farage was one of the "least trusted voices" on Europe.
Farage said later she was "desperately wrong" and he "couldn't care less". Evans was speaking at a Vote Leave fringe event at UKIP's spring conference in Llandudno, north Wales, on Saturday.
She said the Leave campaigns should avoid mentioning Farage or the party to boost their chances of winning the 23 June referendum.
Pointing to research from think tank British Future, called "How (not) to talk about Europe", she said: "The book makes several recommendations – some of which, for somebody like me and presumably for you in UKIP, might feel a little bit wrong.
"The two least trusted voices on Europe are Tony Blair, but also Nigel Farage. You might not like it – and I didn't like it either – but that is what the book says. So they suggest you don't put UKIP branding on campaign materials.
"Some UKIP campaigners were handing out these bags but even people who wanted to leave the EU didn't take the bags because they had UKIP on it. Now you might think that's daft but would you take a bag if it had a Tory logo on it?
"Really even if you love Nigel Farage, you love UKIP, it's best not to mention it unless somebody else mentions it – instead talk about other figures like Tony Blair, Gordon Brown, Goldman Sachs."
She quickly added: "I want to clarify that isn't my opinion, it's fact-based research that I wanted to share with you."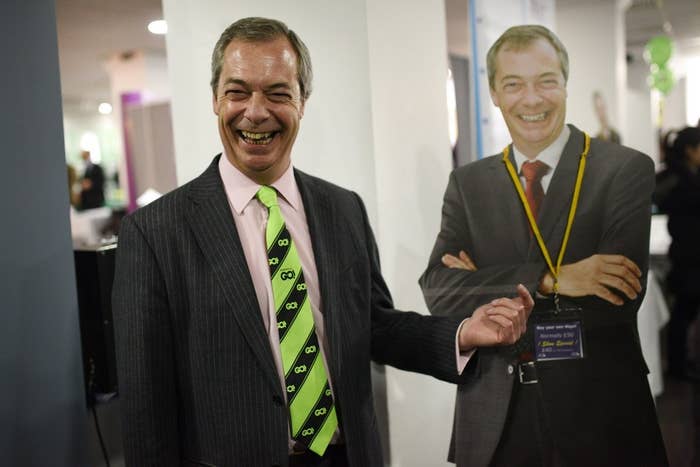 Evans urged anti-EU campaigners to focus on the economy rather than immigration. "This book suggests that those people who are concerned about immigration have already mind their mind up, they are going to vote to leave," she said.
It was vital to "reach the people that the other referendum campaigns cannot reach," she added.
"Outside our particular bubble – what are the arguments that sway people? These are the people that we need to get hold of – it's no good just preaching to the converted. There are at least 57% of the population have not yet made up its mind."
Speaking to journalists later, Farage hit back. "The facts are all desperately wrong and cooked up," he said. "And there is a very significant wall of data which shows that actually the immigration issue and security issue is by far – by about three to one – the issue on which undecided voters will make their minds up.
"So to quote something that was done during a general election when people were thinking about different issues is just wrong."
He added pointedly: "She is an ordinary member of UKIP, she can say what she likes, I couldn't care less."
UKIP West Midlands MEP Bill Etheridge told the Press Association: "If the comments reported are accurate, Ms Evans has made a serious error of judgement. Her views are not shared by the vast majority of party members and I call on her to take time out to reflect on her position and her future within UKIP."