It was the last cabinet meeting of the Tory–Lib-Dem coalition – so David Cameron handed out some celebratory beers.
There was one for every cabinet minister, and a few spare for some lucky aides and officials.
Almost 50 bottles of the Co-Ale-Ition beer were specially created by Wychwood Brewery, which is based in Cameron's constituency of Witney, Oxfordshire.
The label describes it as an "experimental beer" that has "astonished doubters and exceeded expectations".
Foreign secretary Philip Hammond was thrilled with his.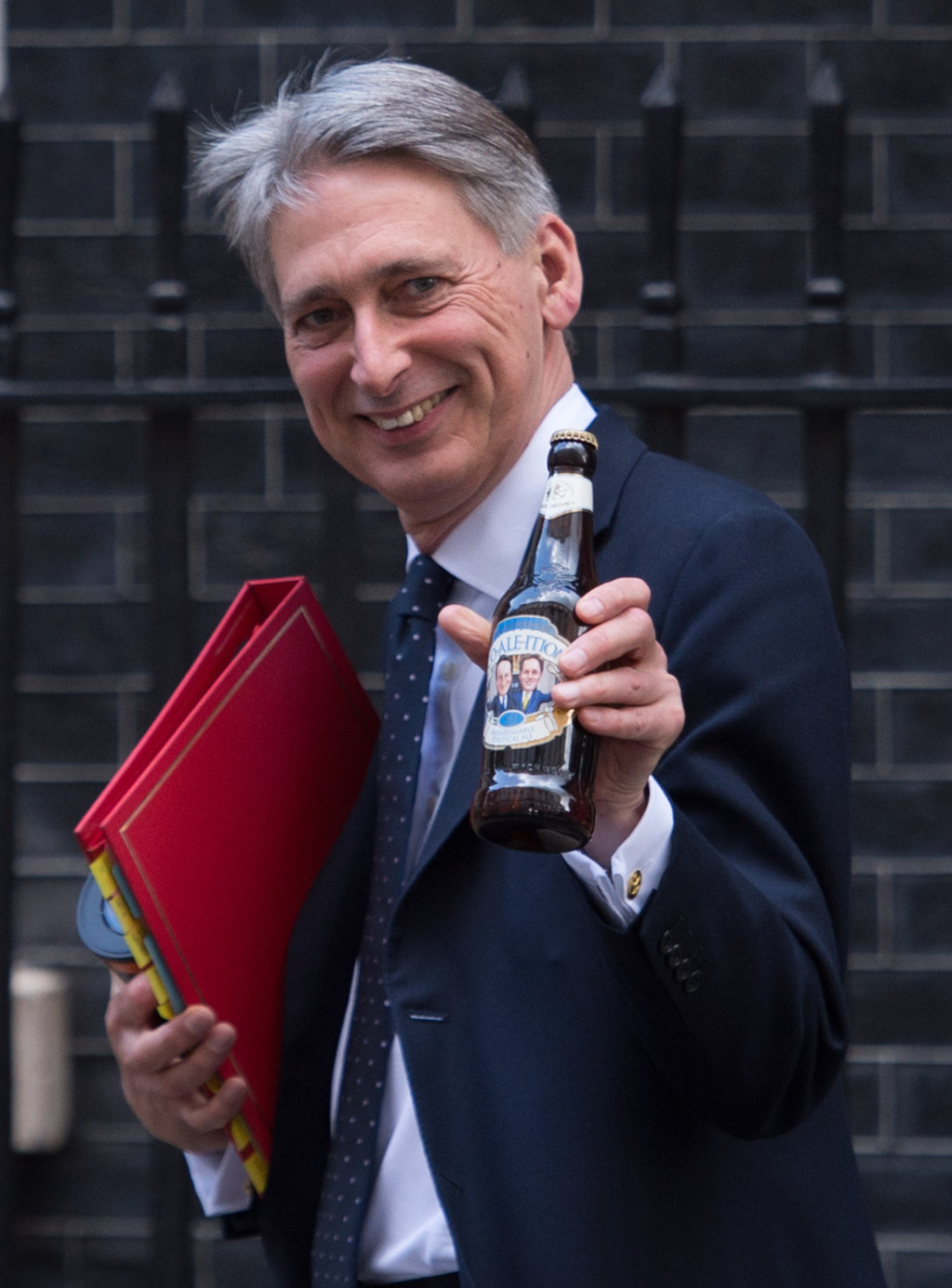 And deputy prime minister Nick Clegg even provided the crisps, from his own constituency. Party on!
But hang on – I'm sure we've seen that Co-Ale-Ition name before.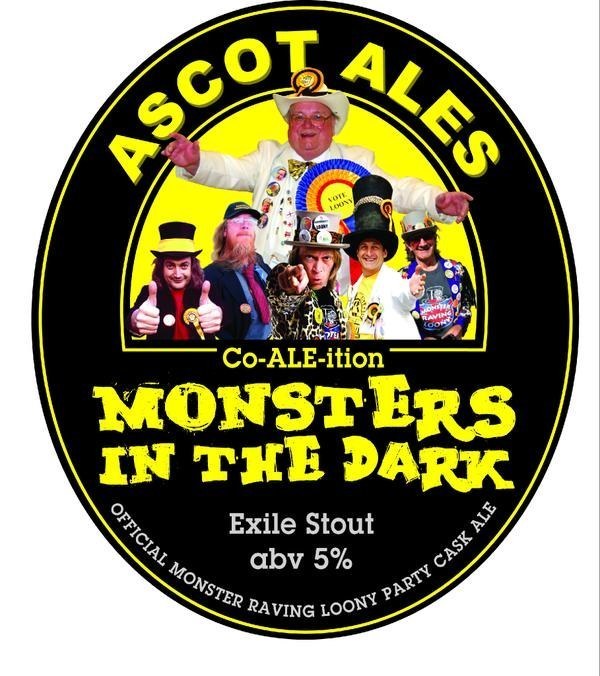 Yep. It turns out the Official Monster Raving Loony party (OMRLP) has been using the brand for years.
The Loonies commissioned the first Co-Ale-Ition ale in 2013 to celebrate their 30-year anniversary.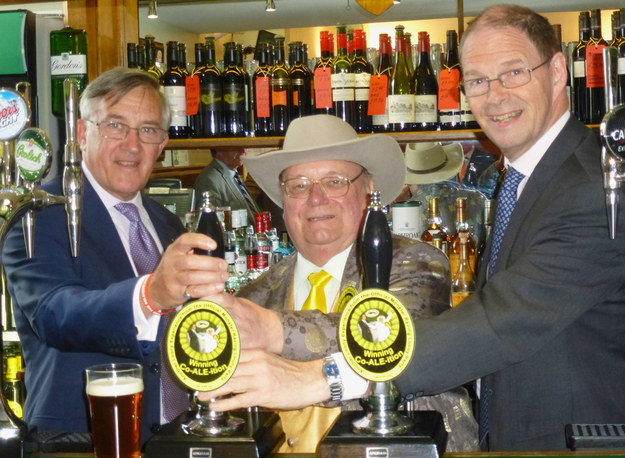 The beer was called Winning Co-ALE-Ition and featured a picture of party leader Howling Laud Hope shaking hands with Cameron.
According to the party's website, the aim was to to "envisage a different type of Coalition Govt – this time between the OMRLP and the Conservatives which would undoubtedly be a winner".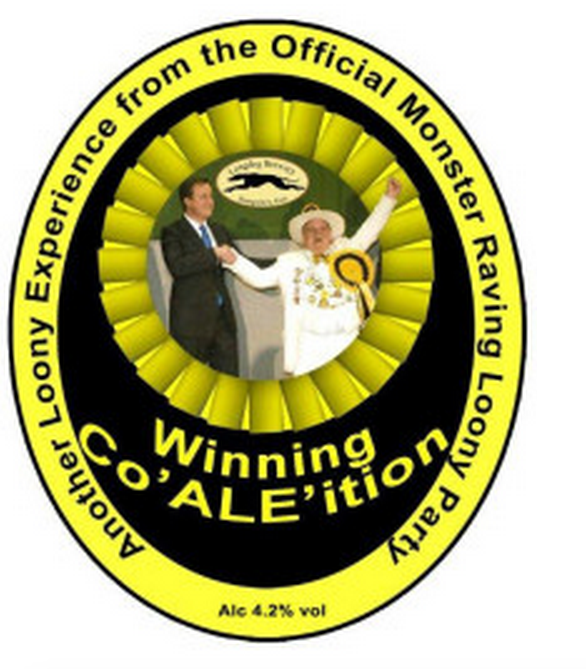 The party has since released more than 10 different Co-Ale-Ition ales, with more than 100,000 pints consumed in pubs across England as a result.
The Monster Raving Loony Party was not impressed.
Derrill Carr, a Campaign for Real Ale member who has helped the party launch its ales, told BuzzFeed News: "We're absolutely furious. They've pinched our idea.
"The ALE in Co-ALE-Ition clearly stands for Another Loony Experience. David Cameron definitely knew about our pump clip because it's in the House of Commons bar and his local pub in Witney.
"They didn't need to produce another ale, they could have just used one of ours. We've got 10 to choose from. They've pinched our brand and they've used it for their own publicity."
But Chris Keating from Wychwood Brewery said: "We're delighted the prime minister has chosen to support a local business from his constituency to reflect on the last five years and commemorate the occasion with a specially crafted beer for his colleagues."