David Cameron's Favourite Game Of Thrones Character Is Ned Stark
SPOILER ALERT. (Blame the prime minister).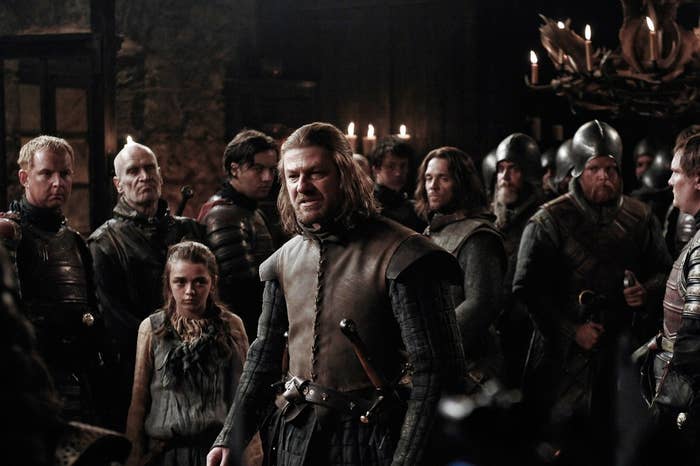 David Cameron has revealed his favourite Game of Thrones character – heroic Ned Stark.
The prime minister said he was a "big fan" of the fantasy TV show.
In a BuzzFeed Brews interview, he was asked which character he believed he was most like.
Cameron replied: "That is an impossible question to answer. I thought Ned Stark was great, I love Sean Bean, I was a big fan of Sharpe.
Turning to the camera, he said: "Switch off now if you haven't finished series 1.
"I couldn't believe they get a star as big as that and let's put it that way, he doesn't make it all the way through."