These two protesters have just interrupted a speech by David Cameron at the Confederation of British Industry conference in London.
The students chanted "CBI – the voice of Brussels" over and over again while the prime minister was talking.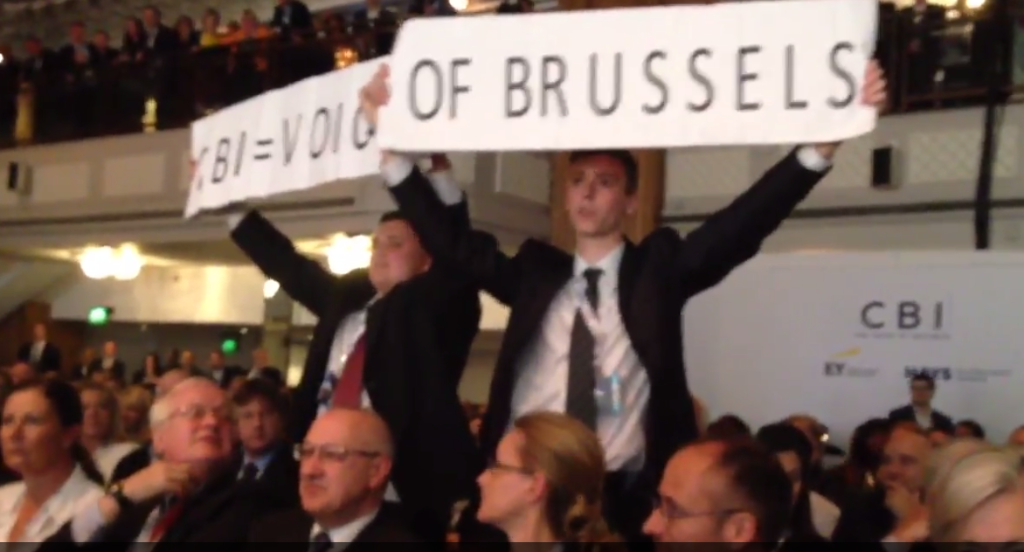 It later emerged they were from a group called "Students for Britain", which works with the Vote Leave campaign. They told Sky News they got accreditation for the conference by setting up a fake company.
Anti-EU campaigners have long claimed that the CBI, which represents British business leaders, is biased towards the EU. Vote Leave, which is campaigning for Britain to leave the EU in the upcoming referendum, said only 1% of CBI press releases in a year were critical of the EU.
Cameron, who was making a speech on Britain's membership of the EU, was not impressed.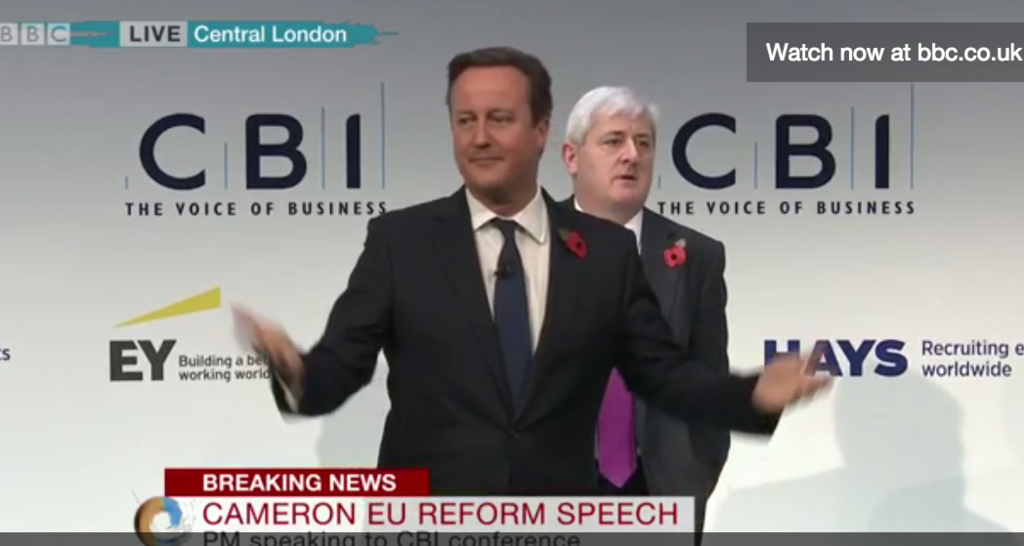 The PM told them: "We're going to have a debate in a minute – if you wait for a second you can ask me a question, rather than interrupting what's a very good conference.
"Come on, guys, if you sit down now you can ask me a question rather than making fools of yourselves by just standing up and protesting."
The crowd applauded as the students were ushered out of the room by officials. Cameron added: "Well done. Even I can remember that script without any notes. Thanks, guys."
Here's the moment Cameron was interrupted.
One of the protesters later told Sky News: "It was the most terrifying thing I've ever done in my life but definitely worthwhile and I'm glad I did it."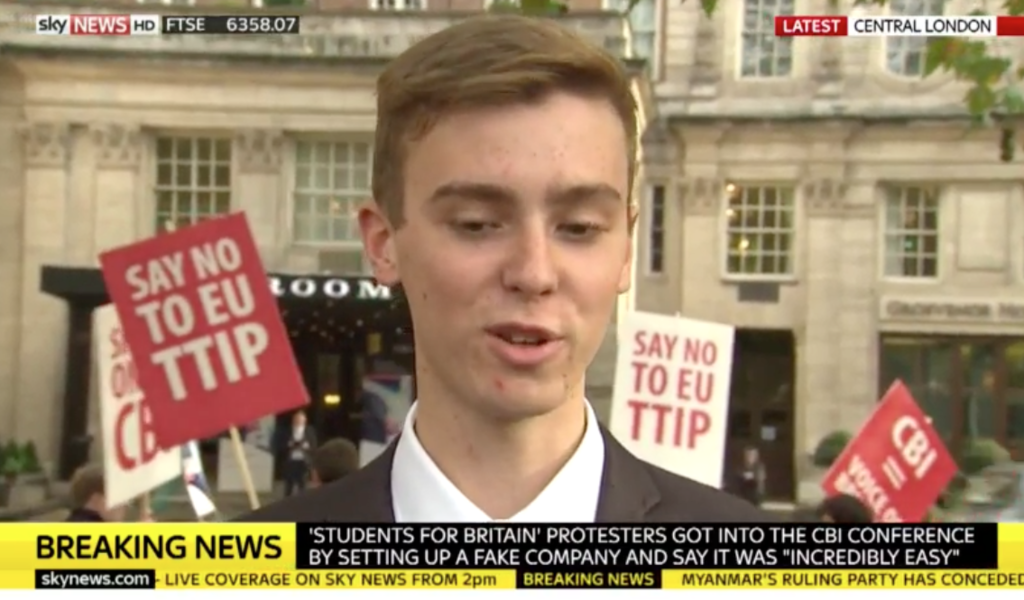 "I was expecting the stewards to take us out much more quickly," he said. "But they just stood there and we just kept on chanting."