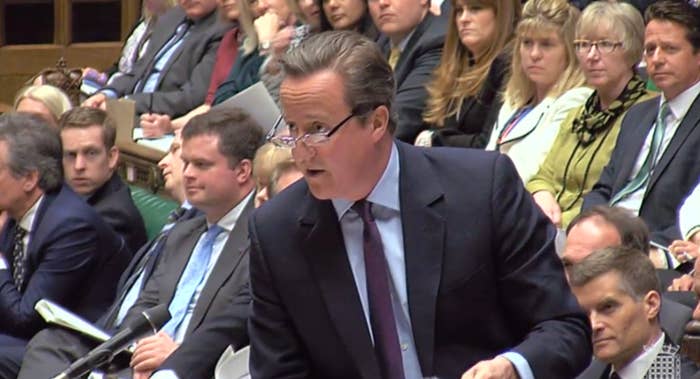 David Cameron has promised MPs that the government will work with charities and local government to consider new measures to bring more unaccompanied child refugees from Europe to the UK.
Faced with a brewing rebellion among Conservative backbenchers, the prime minister said the government would speed up the process for accepting children who already have family members in the UK.
It will also work with charities and councils to see if Britain can accept more children who arrived in Europe before the EU signed a repatriation deal with Turkey.
In response to a question from the SNP's Angus Robertson during Prime Minister's Questions, Cameron said: "We are already taking child migrants in Europe with a direct family connection to the UK and we will speed that up."
He continued: "We are also talking to Save the Children to see what more we can do particularly before the EU-Turkey deal was signed."
He added: "What I don't want us to do is to take steps to encourage people to make this dangerous journey."
The move follows growing unrest from Conservative backbenchers over the government's repeated refusal to allow more lone child refugees into Britain from Europe.
Last month Tory MPs voted down a plan – spearheaded by Labour peer and Kindertransport refugee Alf Dubs – to accept 3,000 child refugees stranded in Europe.
But Dubs tabled a fresh amendment to the immigration bill calling for a "specified number" to be allowed, rather than 3,000.
Downing Street said on Wednesday the government would now accept that second Dubs amendment, meaning it will not be put to a vote on Monday as scheduled.
Save the Children chief executive Tanya Steele welcomed the "lifeline" promised by the PM. She said that working with the UN, the charity would ensure that the government's plan was "rapidly implemented so that thousands of lone, vulnerable children can reach safety in the UK in the coming months."
Lib Dem leader Tim Farron, who has also led calls for action, welcomed the announcement but warned: "The detail remains to be seen. Tens or hundreds simply won't be good enough and would be a betrayal of the British public and parliament.
"This is a victory, but it's not the end of the story. The government must also ensure that local authorities are properly funded so that they can help these traumatised children rebuild their lives and achieve their full potential."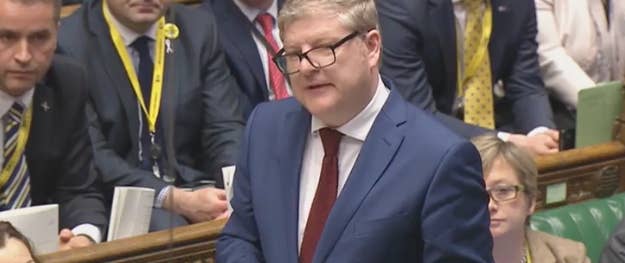 Following PMQs, Number 10 said the move would only affect child refugees who arrived in Greece, Italy, or France before March 20, when the EU-Turkey deal came into effect.
Under that deal, migrants arriving in Greece are now sent back to Turkey if they don't apply for asylum or their claim is rejected.
The PM's spokesman said it was vital to talk to councils to make sure there was enough capacity with school places and social services before a final number of refugees could be announced. He refused to say whether it would be in the hundreds or thousands.
The Local Government Association (LGA) called on the government to clarify what the "long-term funding arrangements" for councils would be, as well as provide more detail on how the children would be allocated to each county, to prevent some councils being tasked with a "disproportionate" number.
Some 4,000 unaccompanied refugee children are already being cared for by local authorities, according to the LGA.
"It is therefore vital that the scheme announced today is fully aligned, and funded, alongside this and other existing programmes for resettling refugees," David Simmonds, Chairman of the LGA Asylum, Refugee and Migration Task Group, said.
Dubs said he welcomed the government's decision to act. "I trust the prime minister will be true to his word," he said, "and move swiftly to ensure the Home Office works closely with local authorities to find foster families to give these young people a stable and secure home."

Lisa Doyle of the Refugee Council said: "Today's announcement could potentially offer limited chances for some lone children to find safe haven in Britain.
"However, we shouldn't be fooled into thinking the government has suddenly discovered its conscience while it's simultaneously vilifying asylum-seekers who are already in the UK and doing its best to trap all other refugees in poor countries."
The government had long opposed the Dubs amendment because it feared it would encourage more refugees to make the dangerous journey from Syria and other conflict zones.
Dubs rejected that argument, telling BuzzFeed News in February: "When Britain took children from the Kindertransport, Britain was the only country in Europe that did it – all the other countries said no.
"In the end I think the situation of vulnerable children somewhere adrift in Europe is so important that I think it transcends the fear that it would become a pull factor."
But Cameron was determined not to give in. Last week at PMQs he declared: "We [the government] think we help them [child refugees] by taking them from the refugee camps, taking them from Lebanon, taking them from Jordan, taking them when they come to this country – that's what we're doing and we have a proud record and nothing to be ashamed of."
He also insisted child refugees were in "safe European countries" – which prompted fury from Yvette Cooper, chair of Labour's refugee taskforce.
She and Tory rebel Stephen Phillips, who gave a powerful speech calling on the government to accept child refugees last month, were visiting children's shelters in Greece on Wednesday ahead of the vote next Monday.