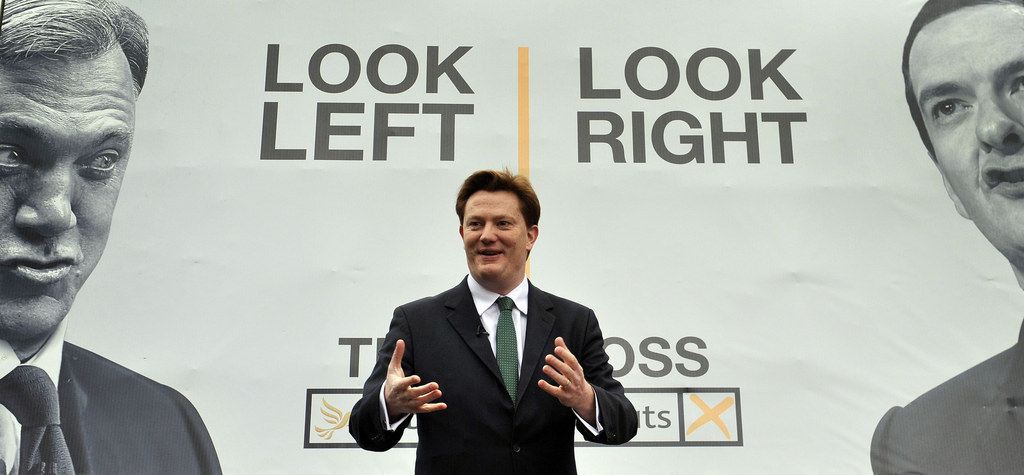 Danny Alexander has said that he is "increasingly confident" of winning his seat – thanks to tactical voting.
Despite constituency polls predicting that he's heading for a wipeout at the hands of the SNP, the Liberal Democrat cabinet minister insisted he would confound expectations.
He told BuzzFeed News: "The thing that is coming across more and more actually is that people don't want the nationalists, they just don't think that's the right thing for the Highlands.
"I didn't expect it to be so powerful, this kind of tactical voting thing. It's people who have previously been voting Labour or voting Conservative but who want to keep the UK together, and who know the nationalists will use every power they have to try and force the break-up of the UK.
"Actually a lot of people are going to vote for me now. I was just literally in Asda in Inverness, meeting workers and customers, and two or three people came over to me spontaneously and said: 'We've been supporting other parties before and we're going to vote for you this time.'"
Alexander, who is Treasury chief secretary, also thanked actor Hugh Grant for his endorsement on Twitter.
The minister said Grant's tweet was a "total surprise but very nice".
"I've met him a few times," Alexander said. "Obviously he's been very much involved in campaigning for free speech and privacy and so on. But it was a bolt from the blue but very decent of him to say some very kind things about me, and I would reciprocate."
Does he hope it will make a difference with some Notting Hill fans in the constituency? "I think it probably adds to the evidence for people that I've been working hard for this area and for the country over the last few years; if it reinforces that, it's great, but if not it's a friendly gesture from a decent guy – and a bit of fun as well."
Meanwhile Alexander ramped up his rhetoric against the Tories, urging them to come clean on plans for benefits cuts: "I just think that if they really believe in these welfare cuts, they should have the guts to tell people what they'll actually do, simple as that."