Senior Labour MP Chuka Umunna has launched a furious attack on Ken Livingstone in the wake of the anti-Semitism row – accusing him of betraying his legacy as London mayor.

In an extraordinary outburst, Umunna said Livingstone had "needlessly and repeatedly" offended Jewish people and was now a "pin-up" for prejudice.
Livingstone, who was London mayor between 2000 and 2008, was being grilled by MPs on Tuesday at a home affairs select committee hearing into anti-Semitism.
Livingstone was suspended from the Labour party in April after claiming that Hitler backed Zionism "before he went mad and ended up killing 6 million Jews". That led to a row in the street with Labour MP John Mann, who accused him of being a "Nazi apologist".
Umunna told Livingstone he had campaigned twice for him to become mayor. "You did help reduce poverty, you did help reduce inequality, you did improve the housing situation in our capital city," he said.
"But you are not a historian, you are a politician. By needlessly and repeatedly offending Jewish people in this way, you've not only betrayed our Labour values, you betray your legacy as mayor, because all you are now going to be remembered for is becoming a pin-up for the kind of prejudice that our party was built to fight against.
"That's a huge shame and it's an embarrassment. You know what, I will get trolled incessantly after this exchange – I don't care."
Livingstone replied: "Many of the things I have said have been controversial. When I defended lesbian and gay rights in 1981, it was denounced. When I said we needed to negotiate with the IRA, we were denounced.
"The simple fact is, show me what I got wrong in those times – I was just prepared to challenge the bigotry of the day and I'm prepared to challenge..."
Umunna shot back: "I'll challenge your bigotry."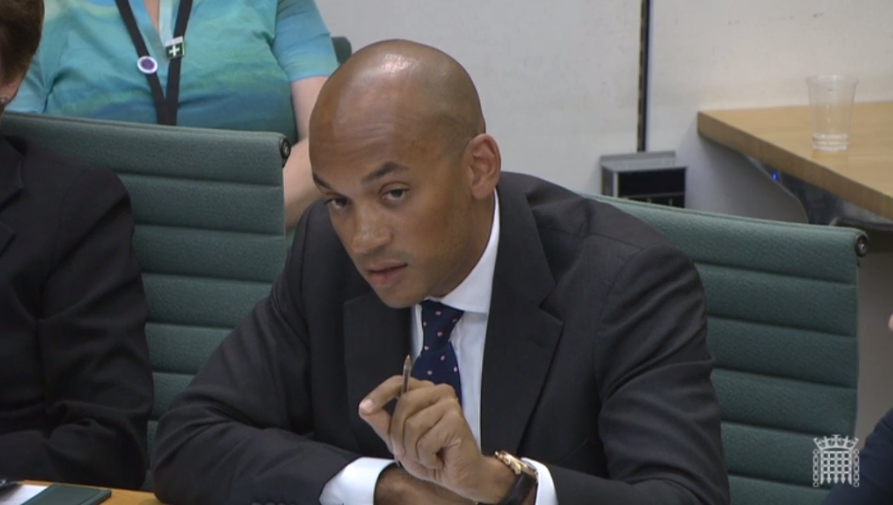 Livingstone refused to apologise to the committee for his comments about Hitler. "If I had said something that was untrue and caused offence, I would have apologised, but what I said was true," he said.
"What caused offence was a group of embittered old Blairites running around lying about what I said."
But he did admit that he wished he had never made the remarks in the first place. "If I could go back in time and avoid referring to Hitler and Zionism in the [BBC London] Vanessa Feltz interview, I would."
That's because it "allowed all the anti-Jeremy people in the Labour party to start whipping this up as an even bigger issue", he said.
Looks like there are no comments yet.
Be the first to comment!