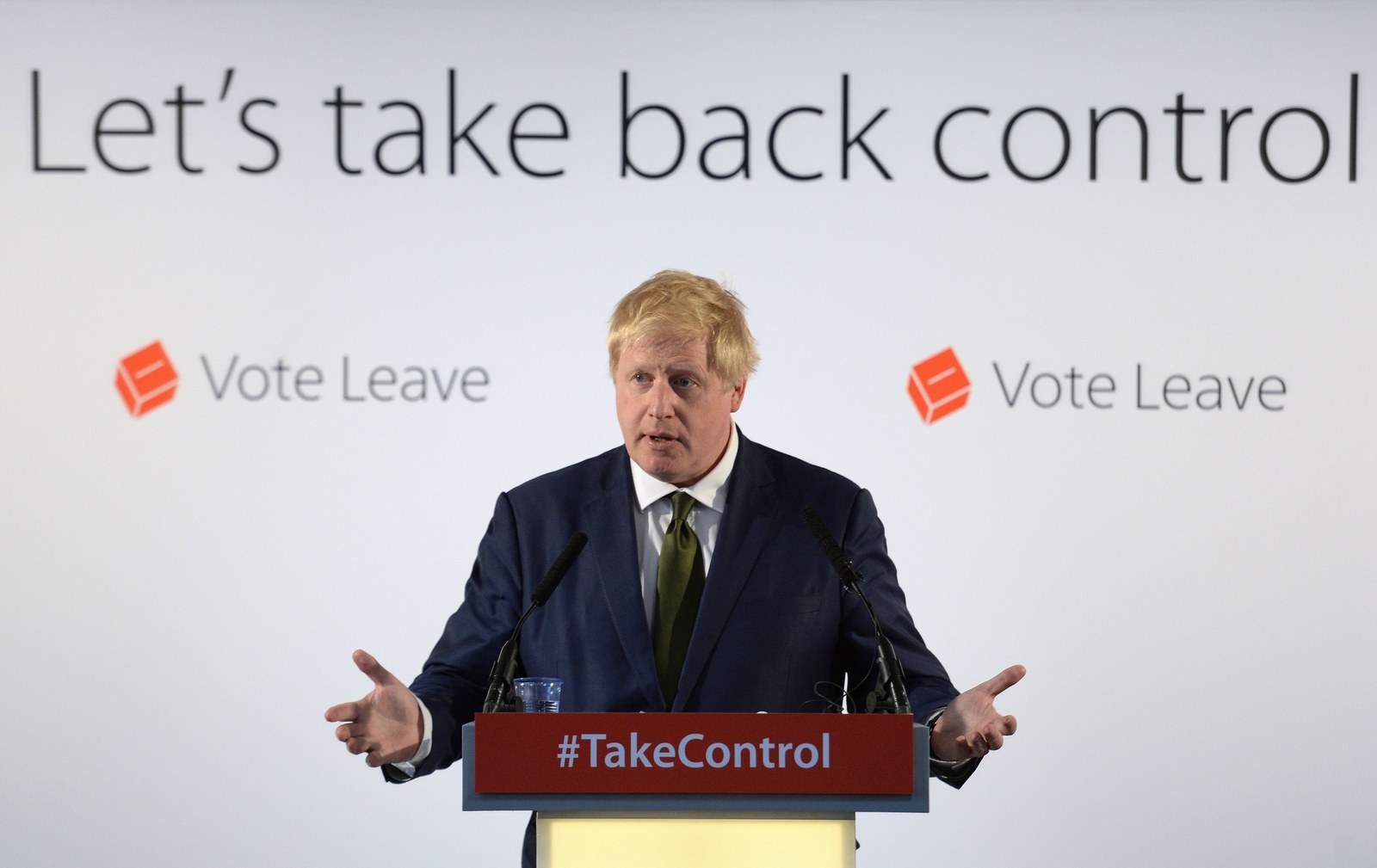 Boris Johnson has poured scorn on David Cameron's claims that peace in Europe could be put at risk if Britain leaves the EU.
The former London mayor said it was "curious" the prime minister would make such a claim given he was ready to urge people to vote Leave just a few months ago.
Johnson's speech came just two hours after Cameron raised the spectre of war – as the EU debate cranked up a notch ahead of the 23 June referendum.
The PM said: "The serried rows of white headstones in lovingly tended Commonwealth war cemeteries stand as silent testament to the price this country has paid to help restore peace and order in Europe.
"Can we be so sure that peace and stability on our continent are assured beyond any shadow of doubt? Is that a risk worth taking? I would never be so rash as to make that assumption."
But Johnson hit back: "I don't think the prime minister can seriously believe that leaving the EU would trigger war on the European continent, given that he was prepared only a few months ago to urge that people should vote Leave if they failed to get a substantially reformed European Union.
"We have not got a substantially reformed European Union, the thing is virtually identical to before. I think it's very, very curious that the prime minister is now calling this referendum and warning us that World War III is about to break out unless we vote to remain. I think that is not the most powerful argument I've heard.
"Everyone knows that peace in Europe over the last 60, 70 years has been guaranteed by the North Atlantic Treaty Organisation."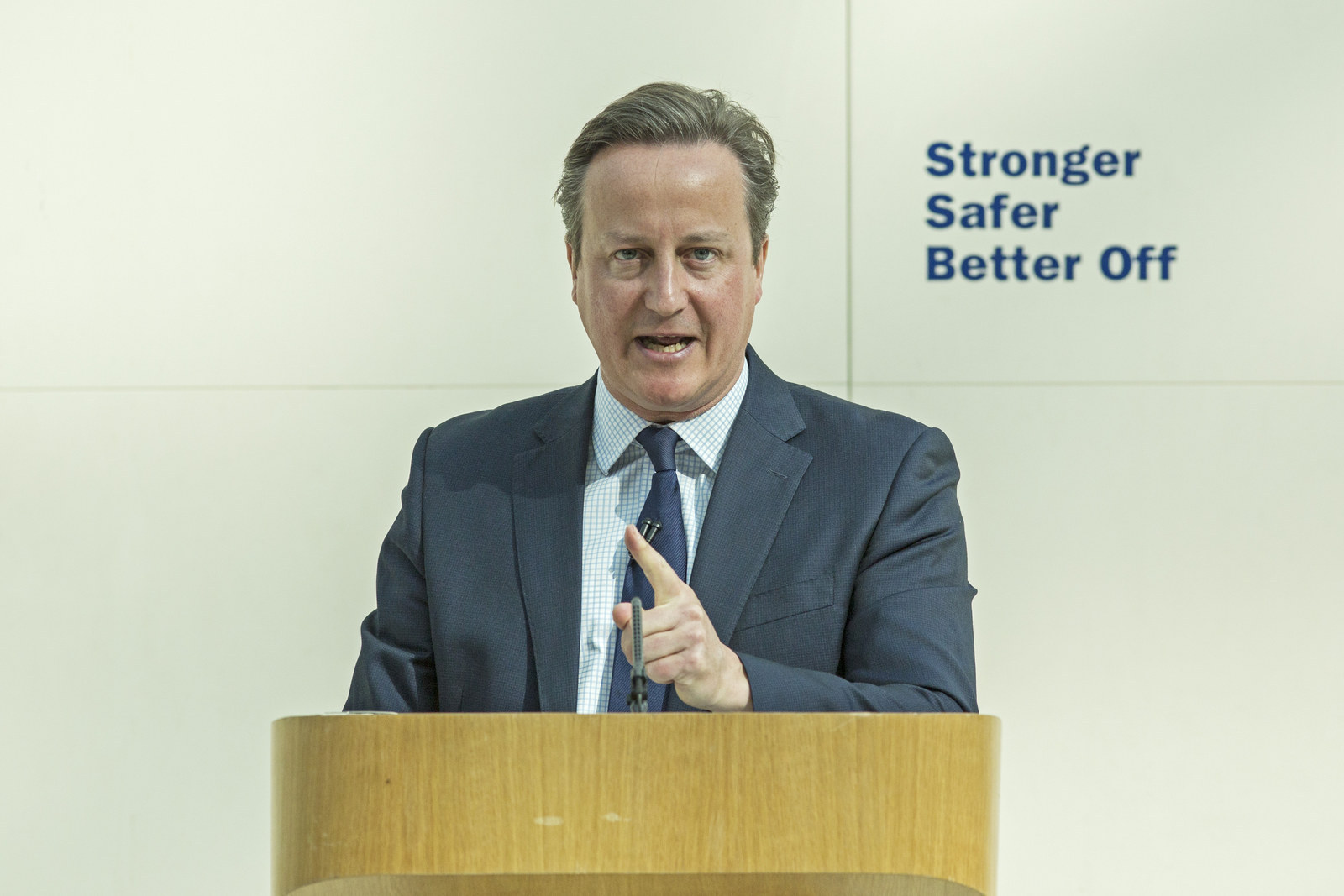 Johnson added: "I think it's very, very important that we don't muddle up the role of the EU with the role of NATO. And to say the EU has been the guarantor of peace on our continent risks in my view undermining that fundamental defence architecture that is the North Atlantic Treaty Organisation, which has been primarily responsible for peace in our time."

He also warned the EU's "anti-democratic tendencies" were now a "force for instability and alienation", adding: "If you want an example of EU foreign policy-making on the hoof and the EU's pretensions to run defence policy that has caused real trouble, then look at what has happened in Ukraine."
Johnson wasn't the only Conservative MP to take issue with Cameron's hard-hitting claims.
And UKIP leader Nigel Farage said that far from bringing peace, the EU had actually "increased hostility in Europe".
He said: "Ultimately it is a lack of democracy that leads to war and conflict. The EU's crushing of democracy in Greece has led to the rise of extreme parties such as Golden Dawn. Does Mr Cameron really think the violent clashes in Athens last night represent peace?"
But Johnson was also strongly criticised for his suggestion that the EU was responsible for the crisis in Ukraine, rather than Russian president Vladimir Putin.
Former Labour foreign secretary Jack Straw added: "Boris Johnson has plumbed new depths today by joining the likes of Farage, Le Pen and Wilders in blaming the EU, rather than Vladimir Putin, for what has happened in Ukraine.
"If further evidence were needed about the careless disregard for our security demonstrated by Leave campaigners, by being a Putin apologist, Johnson has provided it."