Boris Johnson And Russia's Foreign Minister Just Had An Extraordinary Public Bust-Up
Johnson, making the first visit by a UK foreign secretary to Russia in five years, interrupted his Russian counterpart as they clashed over alleged interference in the EU referendum.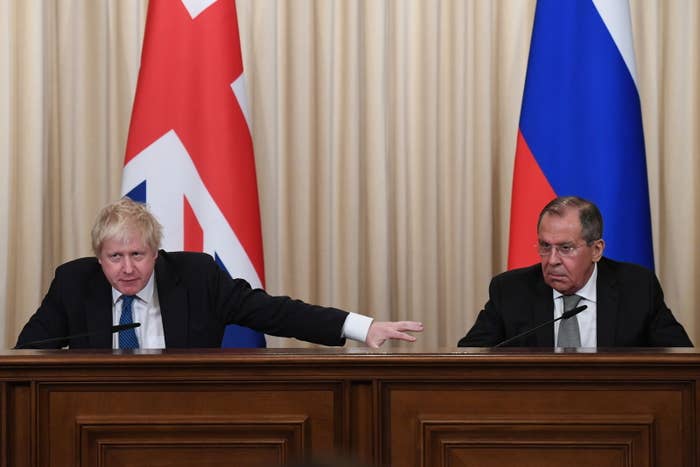 Boris Johnson and Russia's foreign minister have lashed out at each other over claims of Russian interference in Western elections, in an extraordinary joint press conference in Moscow.

Johnson, making the first visit by a UK foreign secretary to Russia in five years, interrupted Sergey Lavrov as he told journalists there was no evidence that Russia had meddled in the EU referendum, and that Johnson had himself told him so.
In a break with convention, Johnson intervened to say, "Not successfully."
Lavrov, speaking through an interpreter, looked at him before telling reporters, "He's afraid that if he doesn't contradict me his reputation is going to be ruined."
Johnson hit back again, "It's your reputation I worry about. I think you should recognise that Russian attempts to interfere in our relations and our referendums, whatever they may have been, have not been successful, so you can reassure yourself on that front. Had they been successful, that would have been an entirely different matter."
Lavrov then said, "The absence of action can never result in anything."
He asked to see "concrete facts" about alleged Russian interference, adding, "I think you have made all this up in your Western community and unfortunately right now you are hostage to this subject; it is very difficult for you to climb down from the fence you have climbed."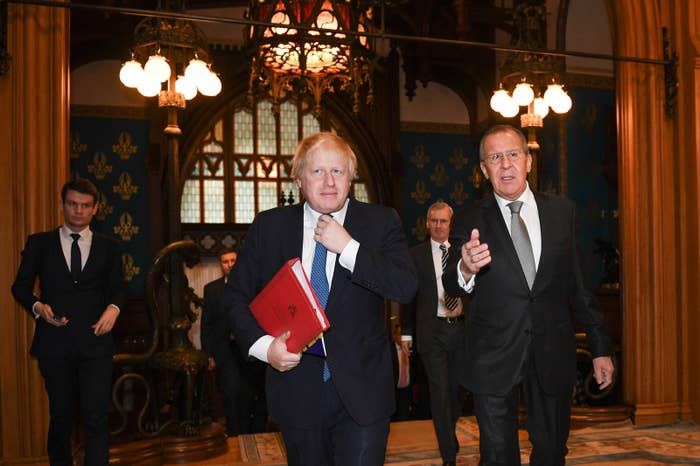 Johnson's visit to Moscow comes after years of deteriorating relations over a range of issues, and as MPs investigate claims that Russia interfered in last year's Brexit referendum.

The press conference, in a packed room of British and Russian journalists, followed over an hour of talks between Johnson and Lavrov behind closed doors.
In his opening remarks, Johnson bluntly spoke of the problems between the two countries.
"The reason for the length of my absence is that this is a difficult time in the relations between UK and Russia," he said.
"We can't ignore those difficulties, we can't pretend that they don't exist, and we don't share a common perspective on events in Ukraine or the Western Balkans or, as the prime minister, Theresa May has said, on the Russian activities in cyberspace.
"We speak up for the LGBT community in Chechnya, and elsewhere, as people would expect from us."
But he said people would also expect that, as two permanent members of the UN Security Council, Britain and Russia should be able to work together on the critical global issues of North Korea, Iran, and Syria.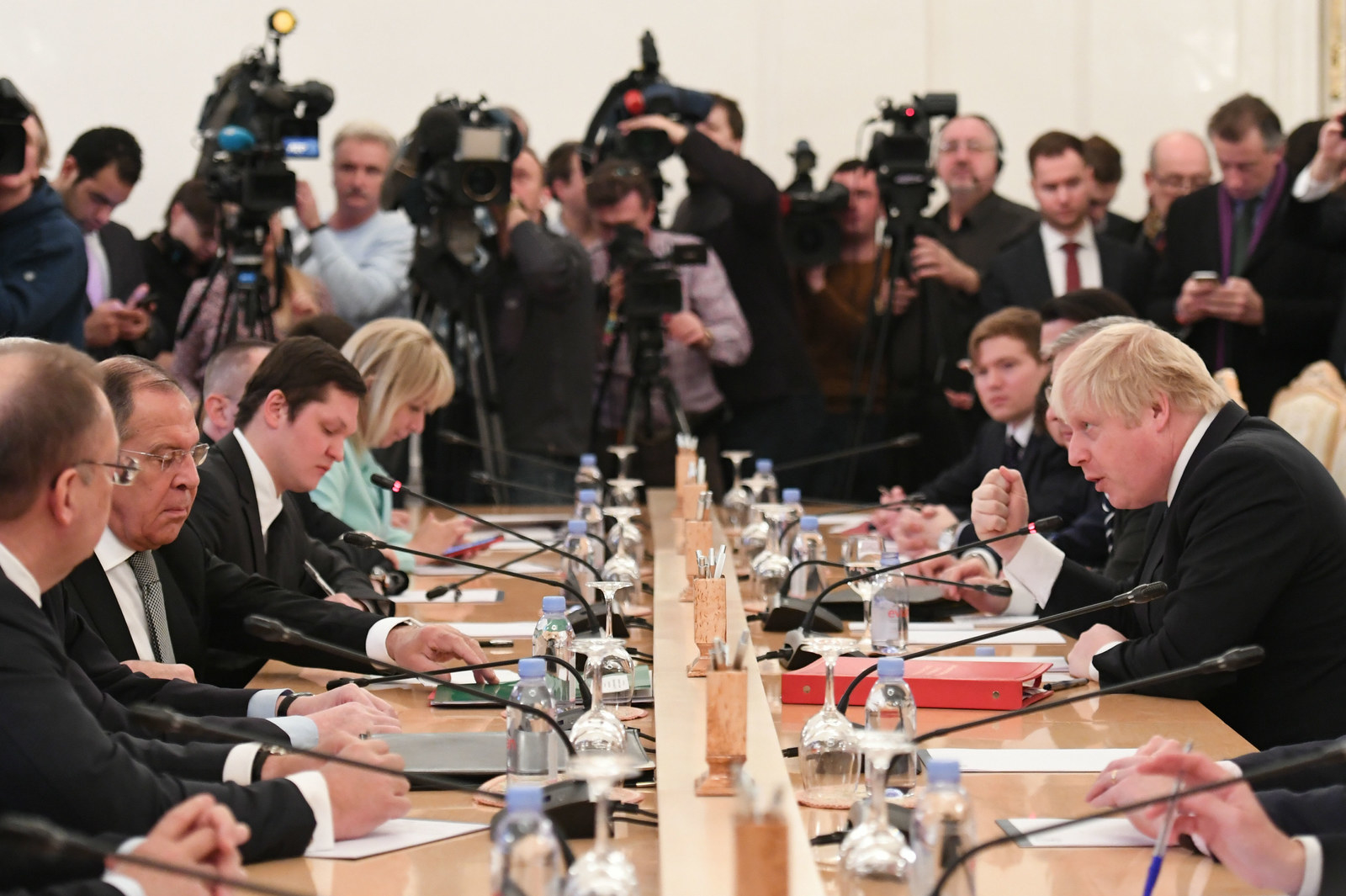 Lavrov denied claims that Russia had been "aggressive" toward Britain. He said he had heard accusations from the UK media and from government officials – "sometimes formulated in an insulting manner against us" – that Russians are "aggressors, that we are occupants".

He added: "Despite all that, we have never taken any aggressive measures to reciprocate."
Lavrov then raised the case of Alexander Litvinenko, the defector and one-time KGB agent who was poisoned in London in 2006, and criticised the UK for failing to hand over information on him "despite our multiple appeals".
Johnson replied, "I didn't even bring it up, but it's certainly there."
The press conference ended in farcical style, as Johnson and Lavrov joked about their trust in each another.
Johnson said it was a "measure of my trust" in Lavrov that as soon as he entered the building he handed him "my coat, hat and gloves, and everything in my pockets … in the knowledge he would look after it and that I would come to no harm".
Lavrov said, "I can say that there was nothing in the pockets of Boris's coat." Johnson replied, "So you've searched it already!"

Johnson later laid a wreath at the tomb of the unknown soldier in Moscow's Alexander Garden. He will hold further talks before flying back to London on Friday night.