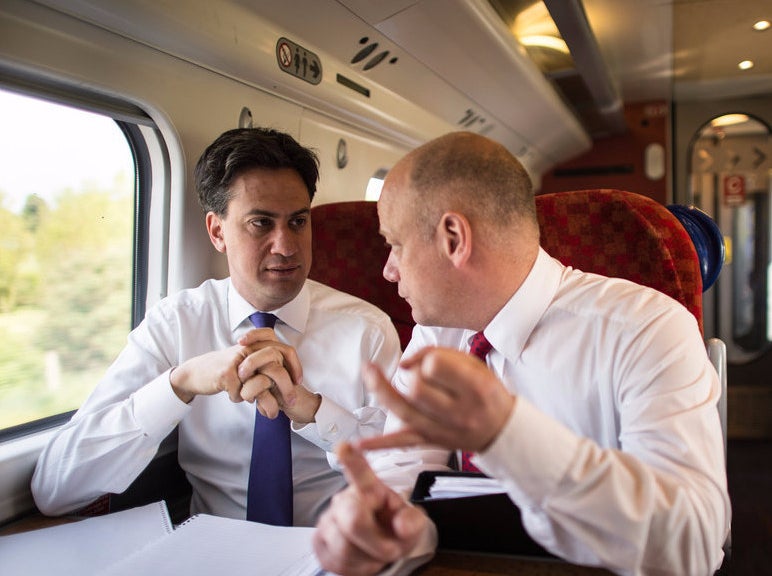 Ed Miliband's former spin doctor Bob Roberts is joining the City of London Corporation as its new communications director.
The organisation is the governing body of the Square Mile – where much of the UK's trading and financial services industry is based. It means Roberts, who long pushed Miliband's warnings about "predatory" business tactics, will now promote the interests of banks and hedge funds.
Roberts was Labour's director of communications between 2010 and May this year, when Miliband led the party to a crushing general election defeat. Miliband has since been attacked by MPs for his "anti-business rhetoric" during the campaign. He set out his stall early on by railing against "predators" in private equity firms who just wanted to make a "fast buck".
Starting on 2 November, Roberts will deliver "high-quality corporate communications" to the financial services industry. The new role, revealed by PR Week, will also involve "designing communications programmes" for "key services in the Square Mile and across London".
BuzzFeed News understands Roberts's role will also focus on promoting the City's interests ahead of the referendum on Britain's membership of the EU. Before joining Labour, Roberts was political editor of the Daily Mirror.
In a statement, he said: "I am delighted to be taking up this role and look forward to working on a range of communications issues with my new colleagues."
John Barradell, town clerk and chief executive of the City of London, added: "My colleagues and I are looking forward to working with Bob, who will bring a wealth of experience to this role."