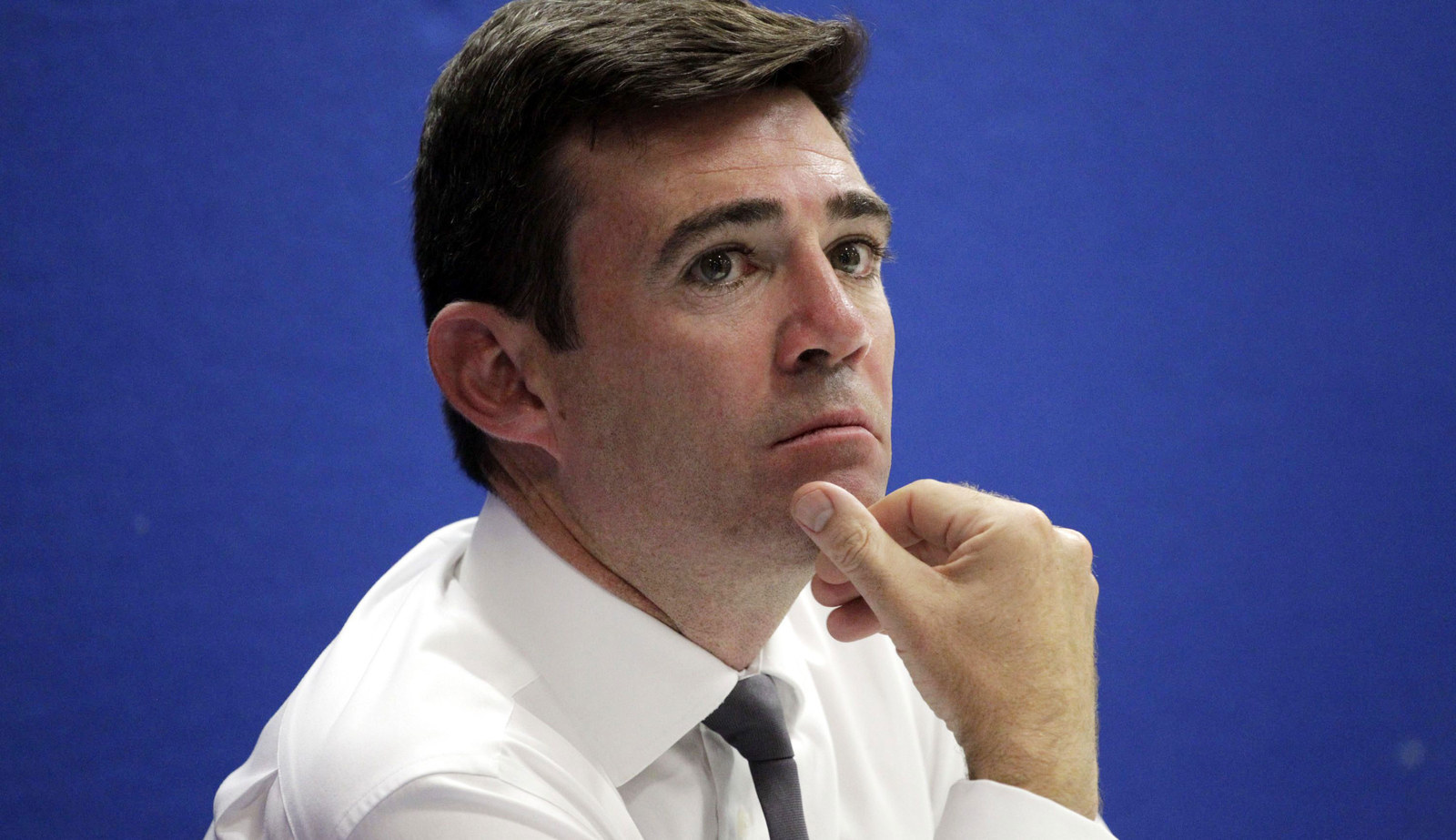 Andy Burnham has insisted that the Labour leadership contest is much closer than people realise, saying: "I can still do it." The shadow health secretary declared that it was a two-horse race between him and Jeremy Corbyn and claimed that his rival's packed-out rallies might not translate into votes. But he admitted that his own decision to abstain over the government's welfare bill had dealt a blow to his chances. He "could have probably won" the leadership contest if he had resigned from the shadow cabinet over the issue, he said – but he had not wanted to see the party divided.
BuzzFeed News went on the road with Burnham in Leeds and Bradford on Wednesday as he made his final pitch to voters ahead of next Saturday's result. The MP for Leigh had been the bookies' favourite for a few short weeks before rebellious backbencher Corbyn leapfrogged him in a dramatic reversal of fortune. Now Burnham is desperate to let people know it isn't over yet. "It is closer than people realise," he said. "I feel that there's been a swing back in my direction. I've worked hard, I've really put the hours in, I feel I can restore the party's fortunes by reaching out to Scotland, the UKIP voters. It kind of feels like if it's going to be ever, it's going to be now."
Yet he is all too aware that things could be going a lot better for him. He knows the turning point in his campaign was his confusing position on the welfare bill back in July. Despite previously branding the bill "unsupportable", not least because of its restriction of tax credits to a family's first two children, he ended up abstaining on it – effectively sitting on the fence. Corbyn, meanwhile, happily defied the party whip to walk through the "no" lobby.
Burnham heaped the blame for his predicament on acting leader Harriet Harman – and said he pleaded with her twice in shadow cabinet to reconsider the order to abstain. "It was a no-win situation for me," he told BuzzFeed News. "I'm bound by a shadow cabinet responsibility that Jeremy isn't; that makes my position different. I feel a frustration about it because I feel the party called it spectacularly wrong. It's indicative to me of a party that doesn't know what it thinks any more on issues that should be just core to who we are and what we're all about."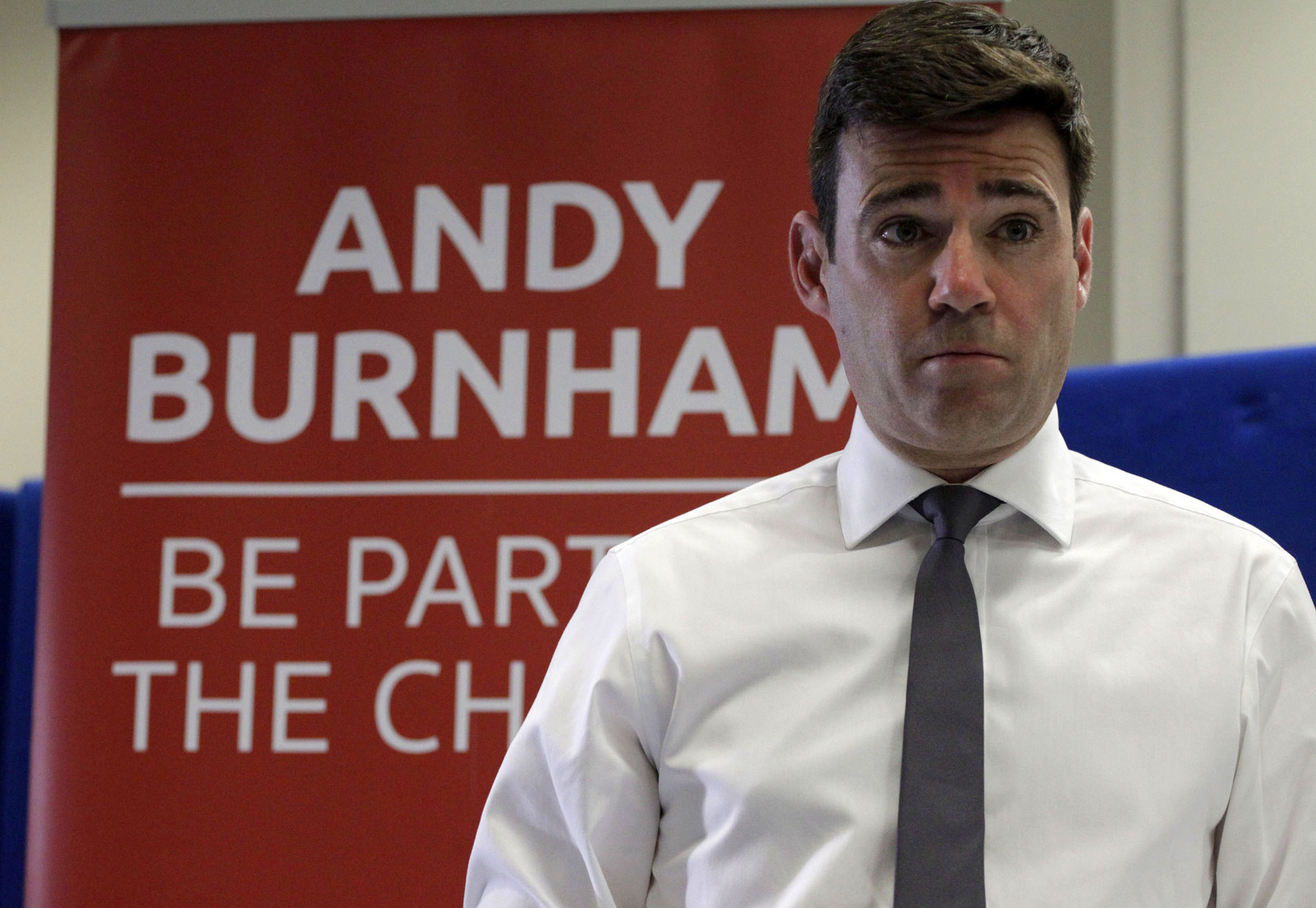 He believes Harman now regrets her decision. "I'm told she's said as much, but I haven't seen the comments. It seemed to me she'd taken a decision that we'd lost an election, therefore we have to agree with whatever the Tories say on welfare. I disagreed with her and I still do." Aides to Burnham conceded that the welfare vote mess is often raised at campaign events by Labour supporters confused by his stance. Sure enough, at a packed Q&A in Bradford on Wednesday evening, one woman stood up to say: "I didn't leave the Labour party, the Labour party left me. It left me because it lost its compassion. Why did you abstain on the welfare bill?"
At this, Burnham visibly winced. He agreed that Labour seemed to have "lost our compass, its morals". But he argued that if he had quit the front bench, the party would have become divided, and then "we'll be of no use to anybody". "I understand how it seems to you," he said, eyebrows knitted. "I could have probably won this contest if I'd walked out of the shadow cabinet at that point. But to be quite honest with you I would have made this party much harder to unite."
He got the crowd back onside later with a dig at David Cameron over the growing refugee crisis. Referring to the prime minister's use of the word "swarm", Burnham declared: "There really is no dog whistle those Bullingdon boys won't blow!" But he seemed tetchy when people mentioned his rival Yvette Cooper's speech urging Cameron to open up Britain to more refugees escaping conflict in north Africa. He told BuzzFeed News: "I made the call myself in the Sunday Telegraph for Britain to play its part. If we do that, we'll get more of a hearing on changes to free movement and EU migration. So there's an enlightened self-interest here and we've got to look at it in that context. And I really do feel that Cameron's mishandled all of this, he's misjudged it."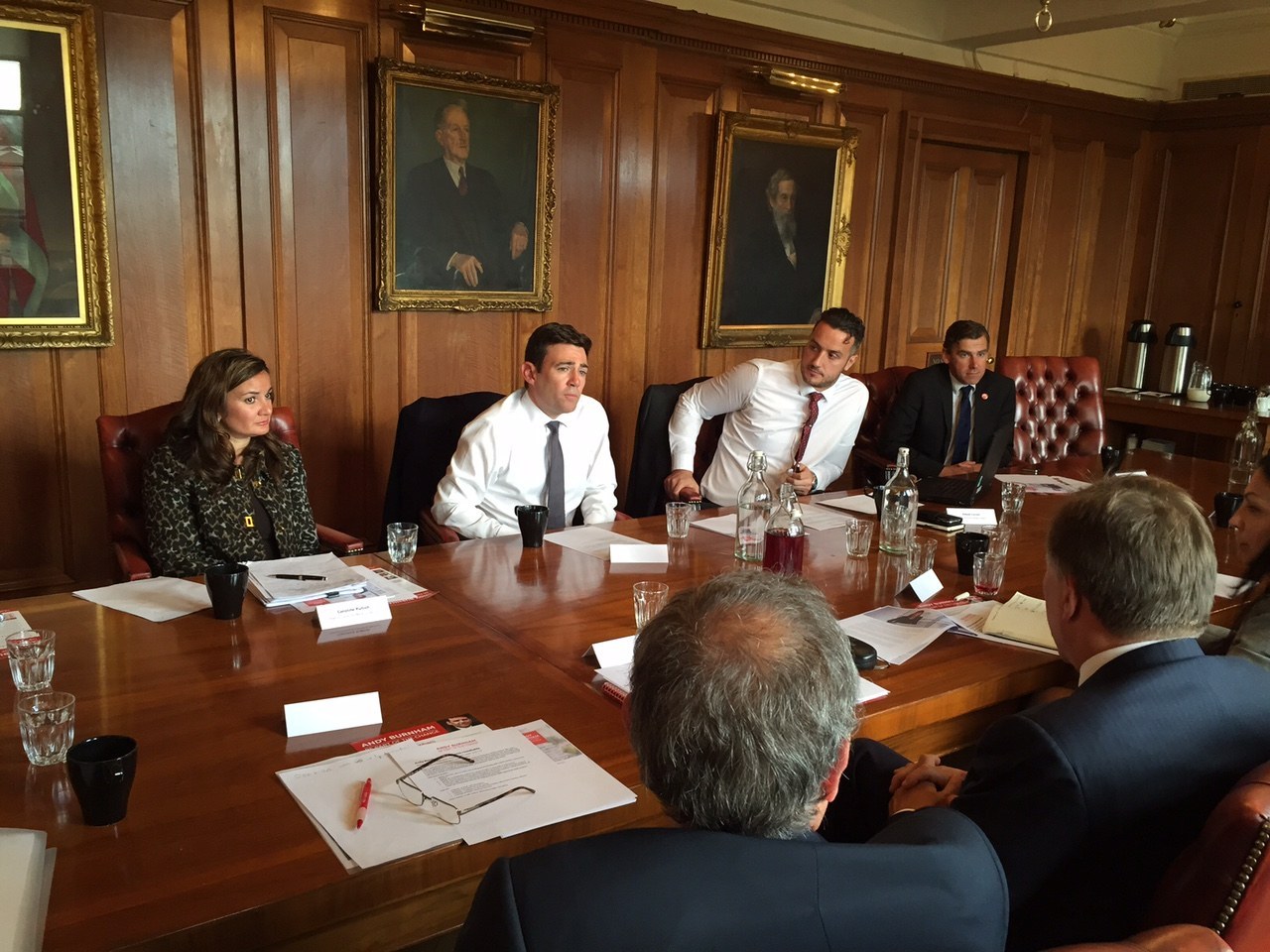 It was another busy day on the campaign trail. In one afternoon he did an interview with Radio Yorkshire in Leeds, hosted a boardroom meeting with local business leaders, and then drove to a Bradford community hall to answer two hours of questions from local party supporters. Each time he kicked off with the same joke – "It's been such a long race that I can just about remember being the frontrunner!" – and got the usual polite laughter.
He was looking tired after almost four months of campaigning and more than two dozen leadership hustings with rivals Corbyn, Cooper, and Liz Kendall. He insisted all was cordial behind the scenes, and certainly far more relaxed than it was during the 2010 contest, when he finished fourth behind the Miliband brothers and Ed Balls. "It's less tense than last time, actually," he said in the back of the car to Bradford. "Even though the debate has been quite frenetic outside the hustings and quite unpleasant at times in terms of the social media side of things, it's not as tense as it was last time. The two brothers, it was awkward and it drew the energy out of the race ad put everyone slightly on edge, if I'm honest. The personal dynamics of the four of us [in this contest] aren't difficult."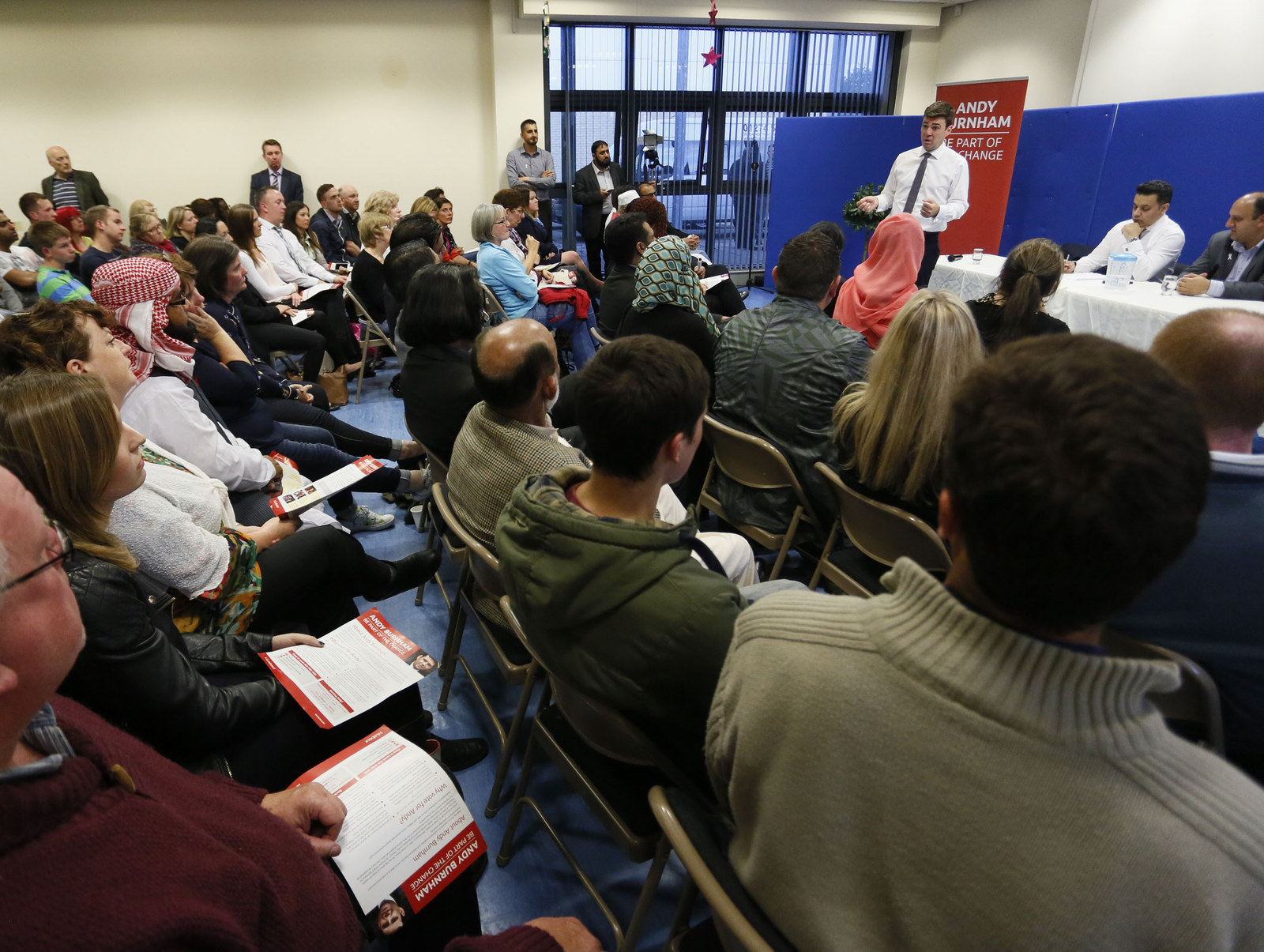 But he was clearly getting a bit fed up with being asked about Corbyn. The very first question from the Bradford audience was whether he would give Corbyn a job if he became leader ("I would seek to involve him in my team," Burnham replied diplomatically). Another person spoke of how lots of young people in her home town of Shipley were supporting Corbyn because "he's different, he's exciting". She warned: "They will be very disappointed if Jeremy Corbyn doesn't win."
There was a sense of immense frustration from Burnham that it is veteran backbencher Corbyn, rather than him, who appears to have mass appeal in this age of disillusionment with "politics as usual". He knows his own catchphrase "getting out of the Westminster bubble" has been mocked, while Corbyn's call for change draws huge crowds. "I stood in 2010 saying there was a real alienation in politics, and in the last five years I've only sensed it's got worse, not better," he told BuzzFeed News. "I know I say 'the Westminster bubble' and I know people might laugh about it, but my theme was about that – I've been arguing for a very different approach for years now."

Burnham's aides also claimed that Corbyn's rallies, which have queues around the block and are standing room only, aren't all they're cracked up to be. "His events are open to all, they're advertised on Facebook," one said. "Lots of people in those halls aren't registered to vote in the contest. And the same people are just rocking up to multiple events. Our events are only open to Labour supporters and members." They believe it's a straight choice between Corbyn and Burnham that will go down to the wire: "Yvette simply can't win."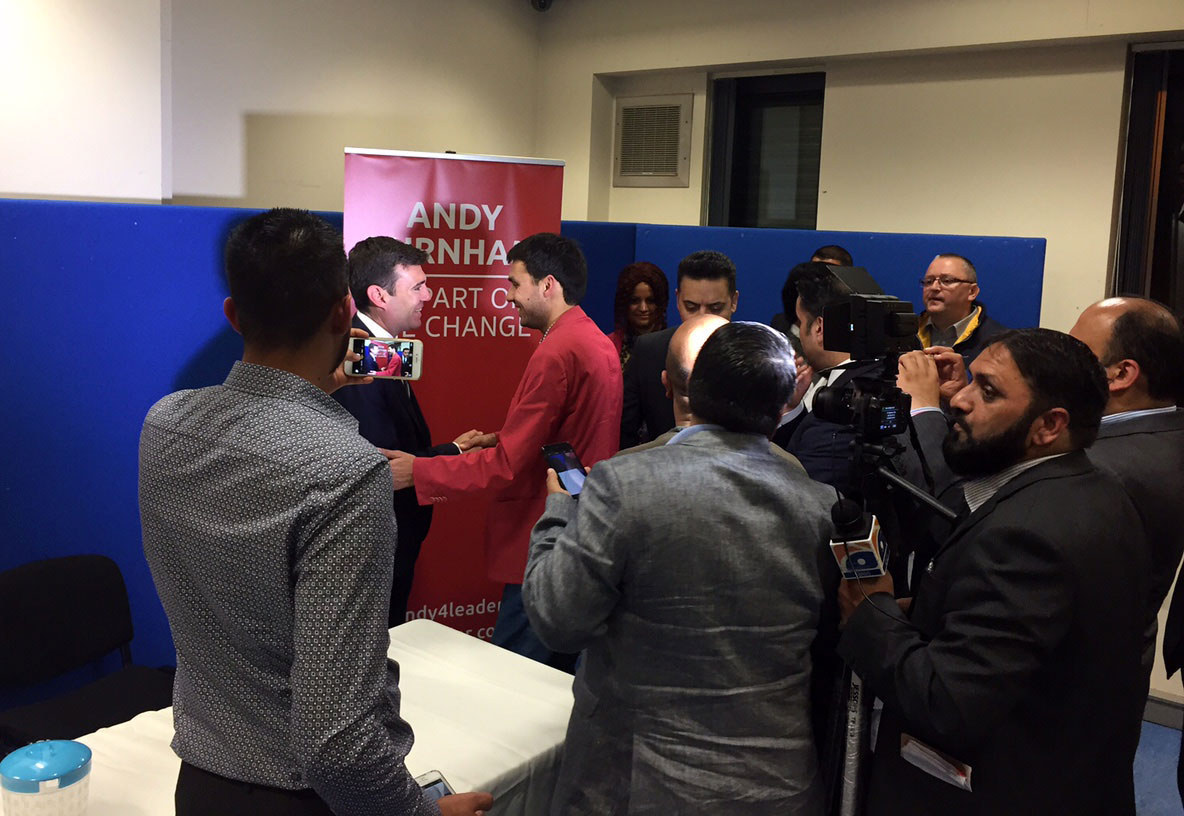 Burnham swerved questions about serving in a Corbyn-led shadow cabinet, saying that that's not what he's fighting for. But he insisted that Corbyn, a serial rebel who has been MP for Islington North for 32 years, will have a tough time recruiting. "Jeremy's chief whip is going to be an interesting job," he said. "Those discussions will be difficult." The Mail on Sunday reported last week that Burnham, a former Treasury chief secretary, would demand to be made shadow chancellor as the price for serving. But Burnham insisted this was "utter bollocks – er, utter rubbish".
Last month, Burnham's mother, Eileen, joked about him being no good at maths as a youngster. "They called our Andy 'seven eights' at school," she said. "He couldn't remember that seven eights are 56." Was he embarrassed when she said that? "I've stopped worrying about things like that," he laughed. "I've quite enjoyed the way the family has been visible and supported me, because that's who I am.
"People make their own judgments, but I've been pretty much myself throughout this campaign. I took the decision I did on the welfare bill the way I would ordinarily do it – I really felt strongly in private but acknowledged the collective decision in public. I'd rather people voted for the real me – if they like it, great. If they don't like it, fine, they don't have to have it."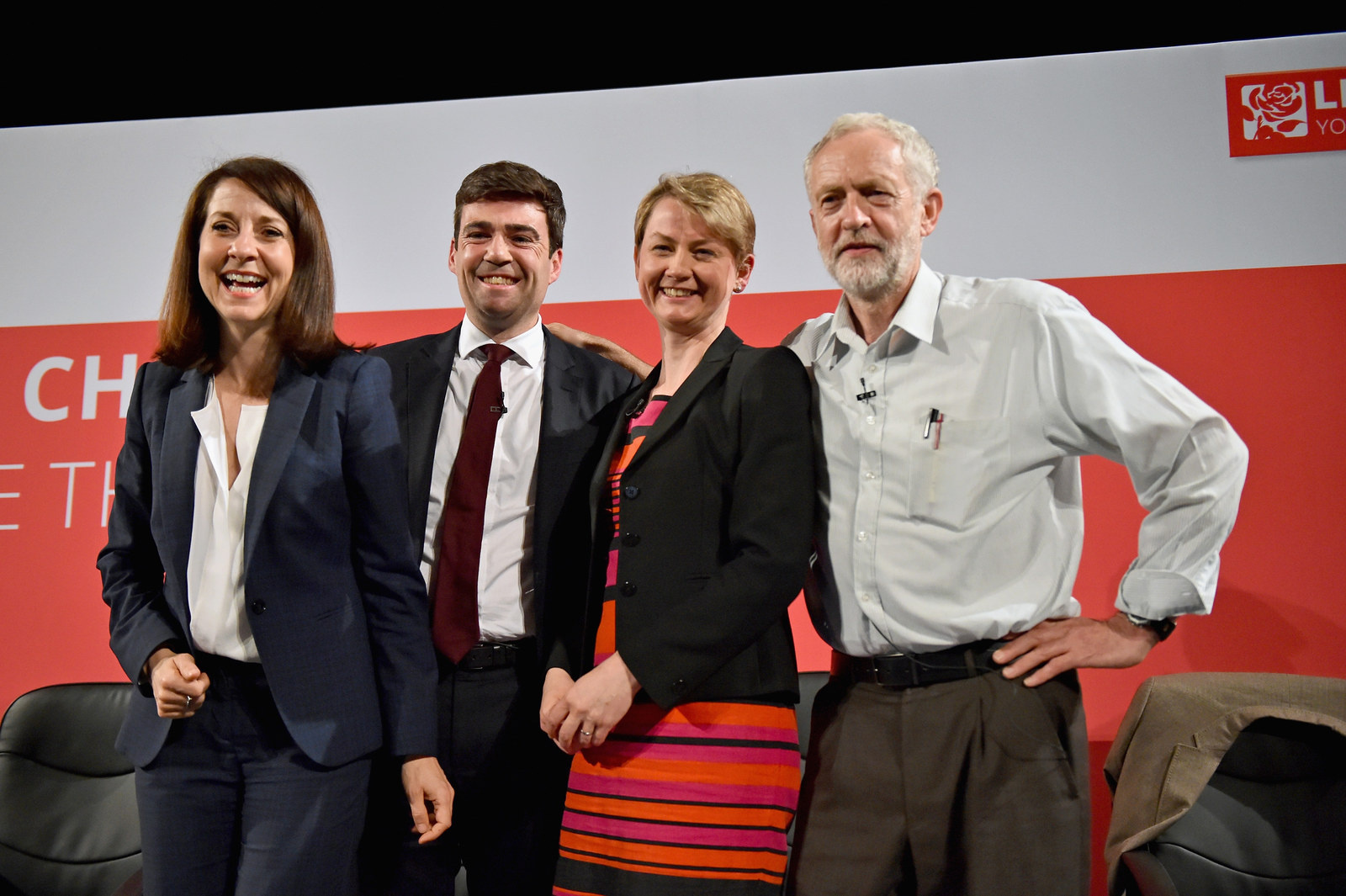 He said it's been "dead tough" working away from his wife, Marie-France van Heel, and his three children over the past few months. "I took them out to Mallorca at the start of the holiday but then had to leave and that wasn't great," he said. "They put up with a lot – first day back at school today, I wasn't there last night. Jimmy's playing a rugby league game tonight and I'm missing that as well. All those things make it difficult. But in the midst of it all, Jimmy got an A in his English Literature GCSE a year early. So normal life is going on."
He tries to FaceTime his family every evening when he's away from home. "My littlest, Annie, finds it most difficult," he said. From the front passenger seat, Burnham's adviser interrupted to say that the 10-year-old had actually just tried to call. "Oh, has she? Oh, I better do that then. Yeah, she struggles perhaps the most."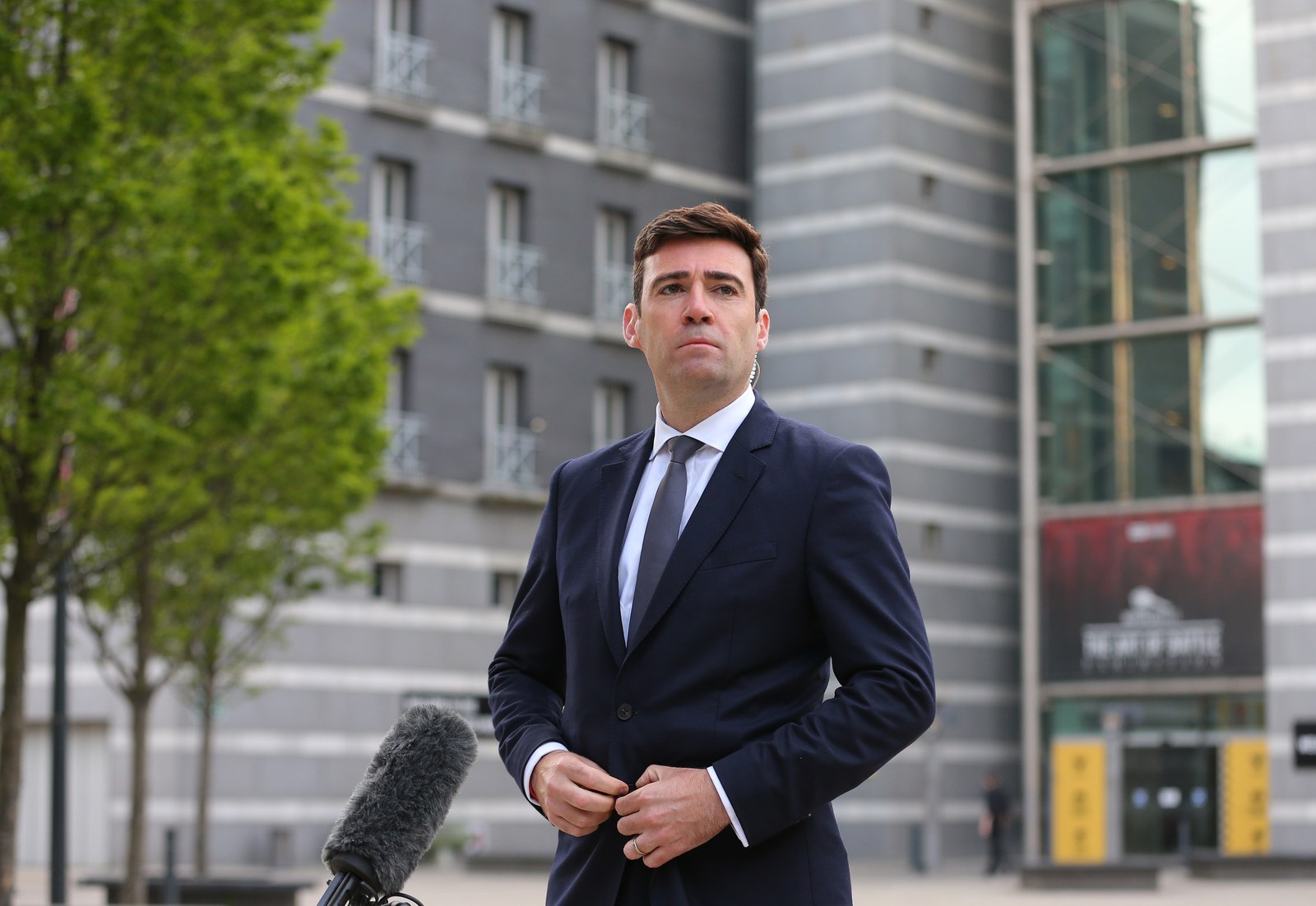 But Burnham has managed to find some time with the kids. Back in June he took his two daughters to see Taylor Swift perform in Manchester. Did he enjoy it? "Better than Katy Perry is all I can say," he said. "She [Swift] certainly put on a hell of a show, but…" Not really his scene? "No," he laughed. "I enjoyed watching the girls, they were into it. Jimmy's really into his music and we're making plans to watch a lot of bands together – win or lose, I'll be doing that." He's on the hunt for tickets to The Maccabees, and they plan to see The Courteeners again soon.
Football is also on his mind. "I can't believe I've not been to an Everton game and it's September, which is most unusual for me," he said. "I've missed two home games. We're [playing] Chelsea at home on the day of the result. I could do my acceptance speech live from Goodison Park, couldn't I?"