Back in 2008, when Andy Burnham was in his dream job as culture secretary, he visited a children's playground in south London to launch a new policy. His officials implored him not to play on the swings; they feared a PR disaster straight out of The Thick of It.
But Ed Balls, who was then children's secretary, was "very much up for it and started swinging around on a tyre", an aide who was around at the time recalls. "He pressured Andy to join him, and the result is some fairly cringeworthy photos." Jacket cast aside and big grin on his face, Burnham seemed to enjoy every minute of it.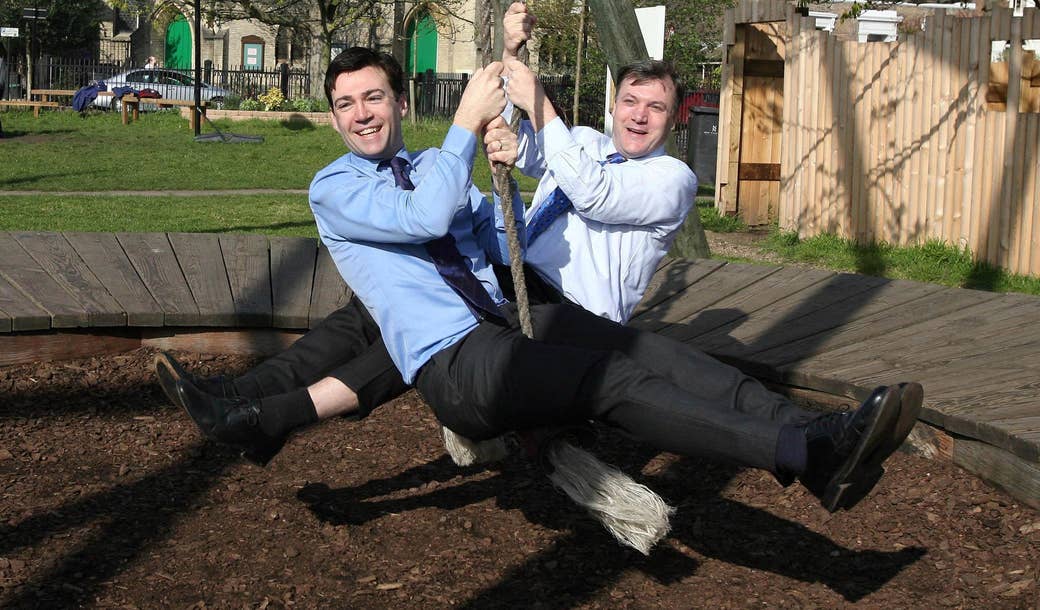 This is Burnham's fun-loving side, the side his campaign team now want more people to see. The 45-year-old politician is the odds-on favourite to become the next Labour leader in September. He hopes to propel the party back to power after two miserable election defeats by emphasising his working-class roots and desire to "get out of the Westminster bubble" – a phrase that the Liverpool-born MP now uses virtually every day. But some Labour politicians say they find it hard to believe a man who has worked in parliament for over two decades would be able to cut his ties to the establishment so easily.
Labour MPs supporting rival campaigns brand Burnham a "shape-shifter" who assumes different personas to win support from different wings of the party.
On the one hand, he is quietly very keen to win the support of the big trade unions, which can play a big part in influencing party members, despite new leadership election rules. One MP tells BuzzFeed News that Burnham has repeatedly used the words "I agree with Jeremy" – referring to his left-wing rival Corbyn – during private Labour party hustings, positioning himself as a candidate on the left of the party. He followed this by calling for a full inquiry into the activities of police during the 1984 miners' strike.

The other side is his past as an arch-Blairite. During his first government job as a Home Office minister in 2005, he was said to be so hardline that officials nicknamed him "Burnham and Flog 'Em". Later he was the health secretary when a shortlist of private companies was drawn up to take over a failing NHS hospital. "He was [Tony] Blair's, then he was [union boss Len] McCluskey's, now he's trying to be a centrist," one Labour MP complains. "People are really confused about what he stands for."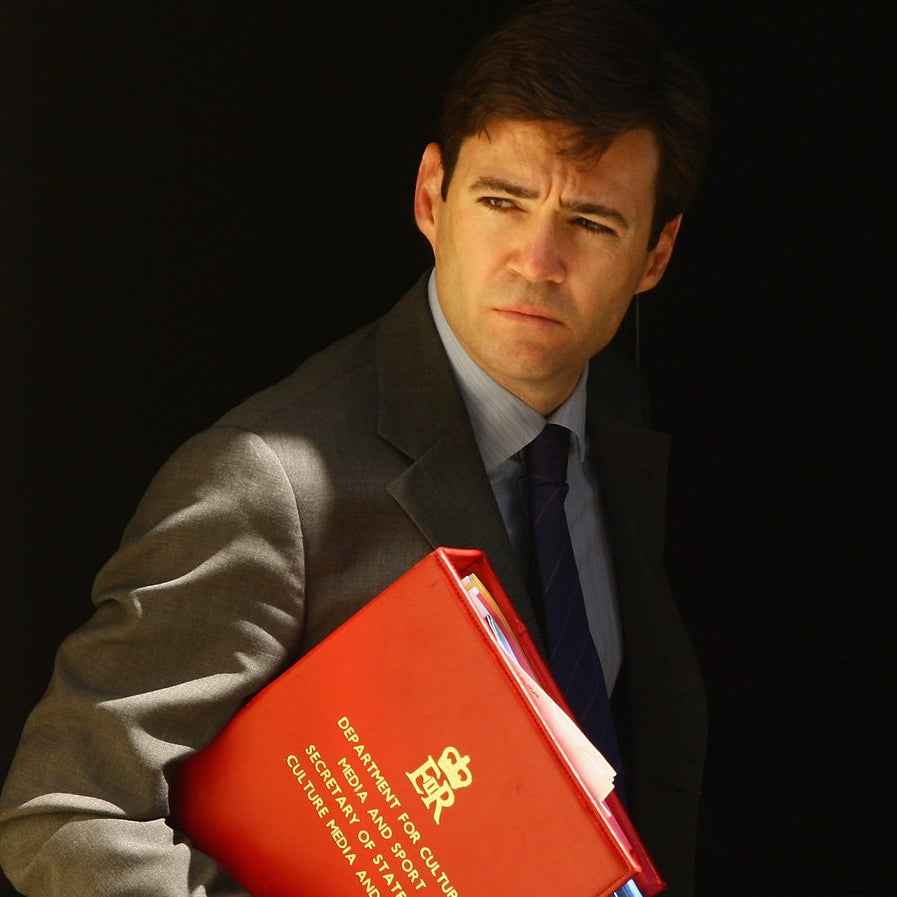 Even the man who ran Burnham's failed leadership bid in 2010, PR boss Stuart Bruce, has demanded to see the "real Andy Burnham back". He told The Sun Burnham was "doing everything he needs to get elected as a Labour leader, when he should be trying to get elected as a prime minister".
This is the core problem the Labour leadership candidates – Burnham, Corbyn, Yvette Cooper, and Liz Kendall – face. They need to appeal to the left-leaning party membership to be elected leader, but they also need to take the centre ground to beat the Tories in 2020. This dilemma was underlined at the BBC Newsnight hustings last week, when Burnham insisted that "the party comes first", prompting Kendall to say: "The country comes first."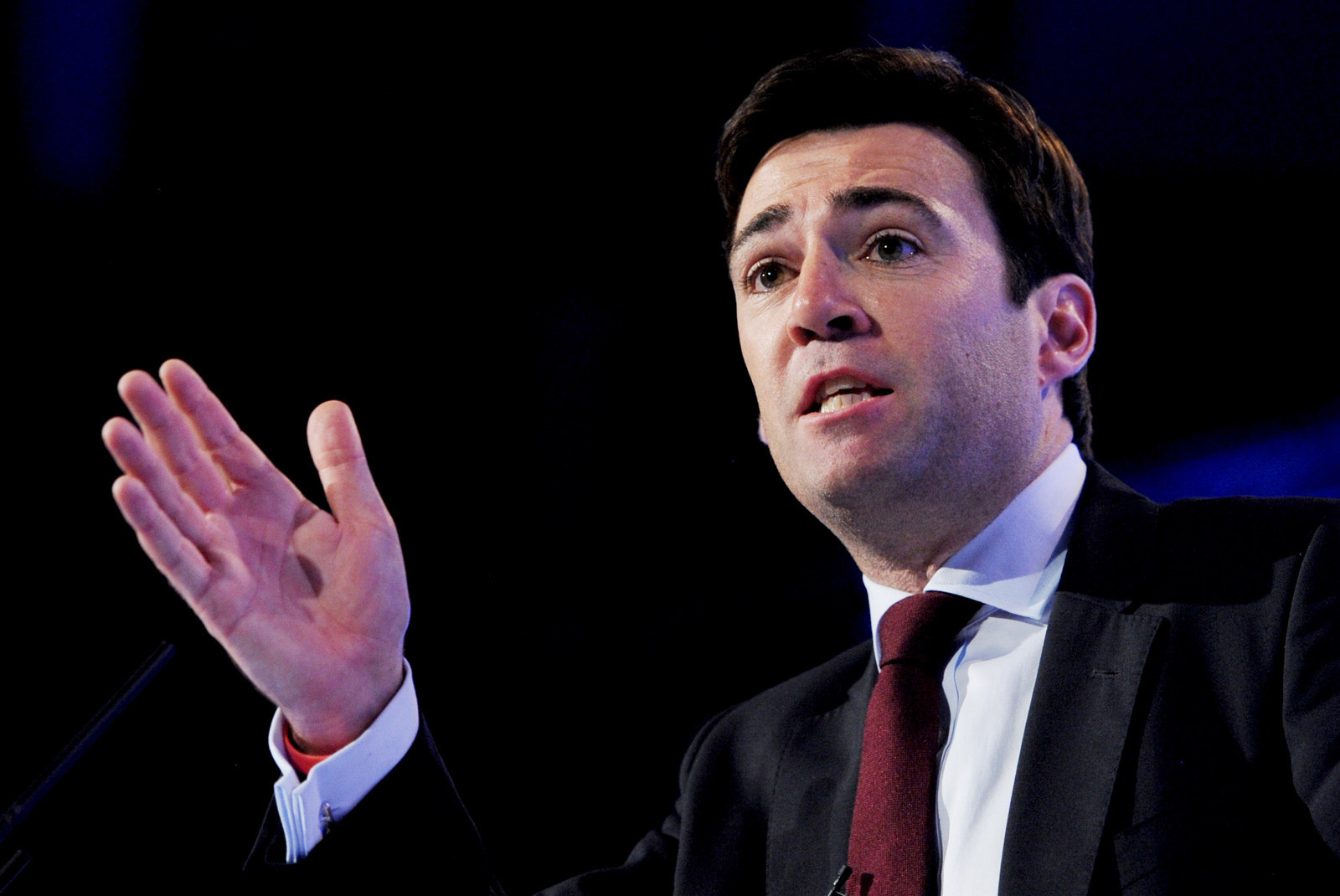 There is also some anger bubbling away on the Labour backbenches about what several MPs called "bullying tactics" employed by Burnham's team in the fight for nominations. Burnham ended up with 68 MPs formally endorsing him as leadership candidate, followed by 59 for Cooper, 41 for Kendall, and 36 for Corbyn. But one MP says Burnham's campaign was "heavy and threatening" – with some backbenchers warned they wouldn't get promoted if they didn't back him at an early stage. Another MP says: "Ministerial jobs have been offered to practically everyone, right down to junior level."
Ex-army-officer and MP Dan Jarvis denies suggestions made to BuzzFeed News that he was promised the role of shadow foreign secretary if he backed Burnham. Jarvis's camp says he endorsed Burnham simply because the latter is "the right person for the job", while a source close to Burnham insists: "Jobs weren't promised and we reject allegations of strong-arming. In fact, one of our most prominent backers asked for a job and we said no."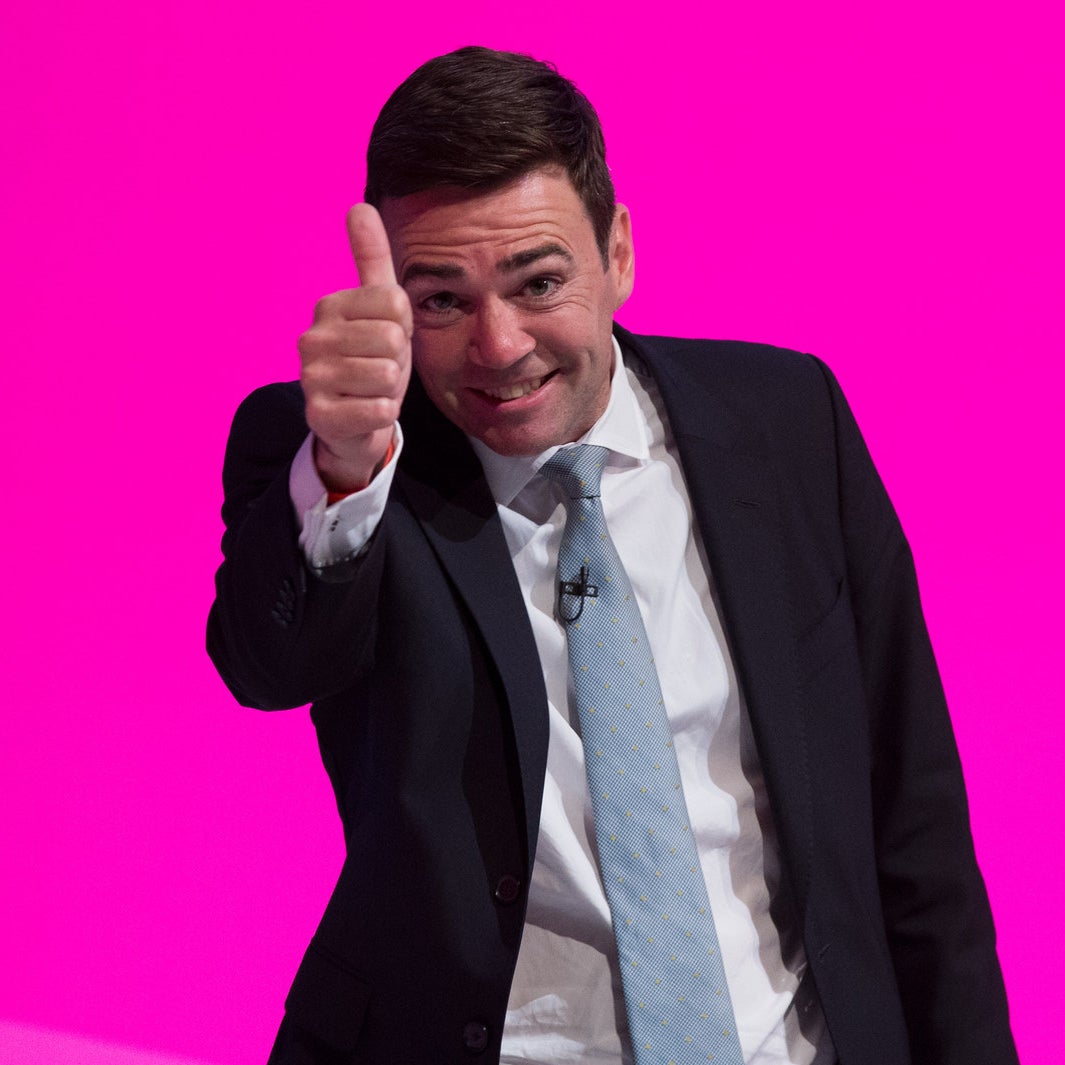 Burnham speaks now with a deep conviction that he will become Labour leader when the result is announced in September, peppering every Q&A with "when I'm leader" rather than "if". His fight for the top job this summer contrasts sharply with his lacklustre 2010 Labour leadership campaign, when he secured just 33 nominations from MPs and went on to finish fourth behind Ed Miliband, David Miliband, and Ed Balls. Back then Burnham had to rely on a personal donation of £10,000 from Liverpool player Jamie Carragher to stay in the race.
One Labour MP and friend says the competition helped him gain experience: "I think he did well – it was a marker for the future. We didn't expect another contest so soon, but it puts him in a good position. He's had difficult jobs where he's had to be robust and be in difficult situations and he's shown he can be the unifying leader."
This time round, he seems to be more confident and having more fun. Last month he was spotted at Manchester's Heaton Park watching one of his favourite bands, The Courteeners, who have thrown their weight behind his leadership bid, and he'll soon take his two daughters to see Taylor Swift. Burnham also turned a few heads last week when he joined the crowds to see The Strokes in Hyde Park; he was watching support band Public Service Broadcasting when someone screamed, "Fucking hell, it's Andy Burnham!" across the venue.
"Andy Burnham pretended that he didn't hear that, so moved slightly further away," says one person who was there, noting that the MP will probably have to get used to getting abuse at gigs if he becomes Labour leader.
Burnham was first elected as MP for Leigh, Greater Manchester, in 2001, after spending most of the previous seven years as a researcher – first for then Labour MP Tessa Jowell and later as a special adviser to then culture secretary Chris Smith. Tony Blair saw his potential early on, giving him support roles for cabinet ministers before handing him a ministerial job at the Home Office – where he had the doomed task of making the case for national ID cards, which would have created a central database containing key details on everyone in the country.

Burnham then served as a health minister before Gordon Brown took over as leader and promoted him to Treasury chief secretary in 2007, just in time for Northern Rock to collapse. A year later Burnham became culture secretary – what he described as his dream job – before serving as health secretary until 2010, when the Tory-Lib Dem coalition won power. In opposition, Miliband briefly moved him to education, before handing him health again in 2011, where he has remained ever since.

But Burnham has faced criticism for cosying up to Blair, Brown, and Miliband while in office and only raising concerns about their abilities after they'd departed. In the 2010 leadership contest, he bemoaned Labour's "obsession with wealth" under Blair. "Inviting Noel Gallagher to No. 10, all that Cool Britannia stuff, I began to think, hang on, that doesn't seem right," he said. And earlier this year, Burnham admitted he did have disagreements with Miliband but was too much of a "team player" to air them in public before the election. "I voiced the concerns I had behind closed doors but I don't exist to make problems," he said.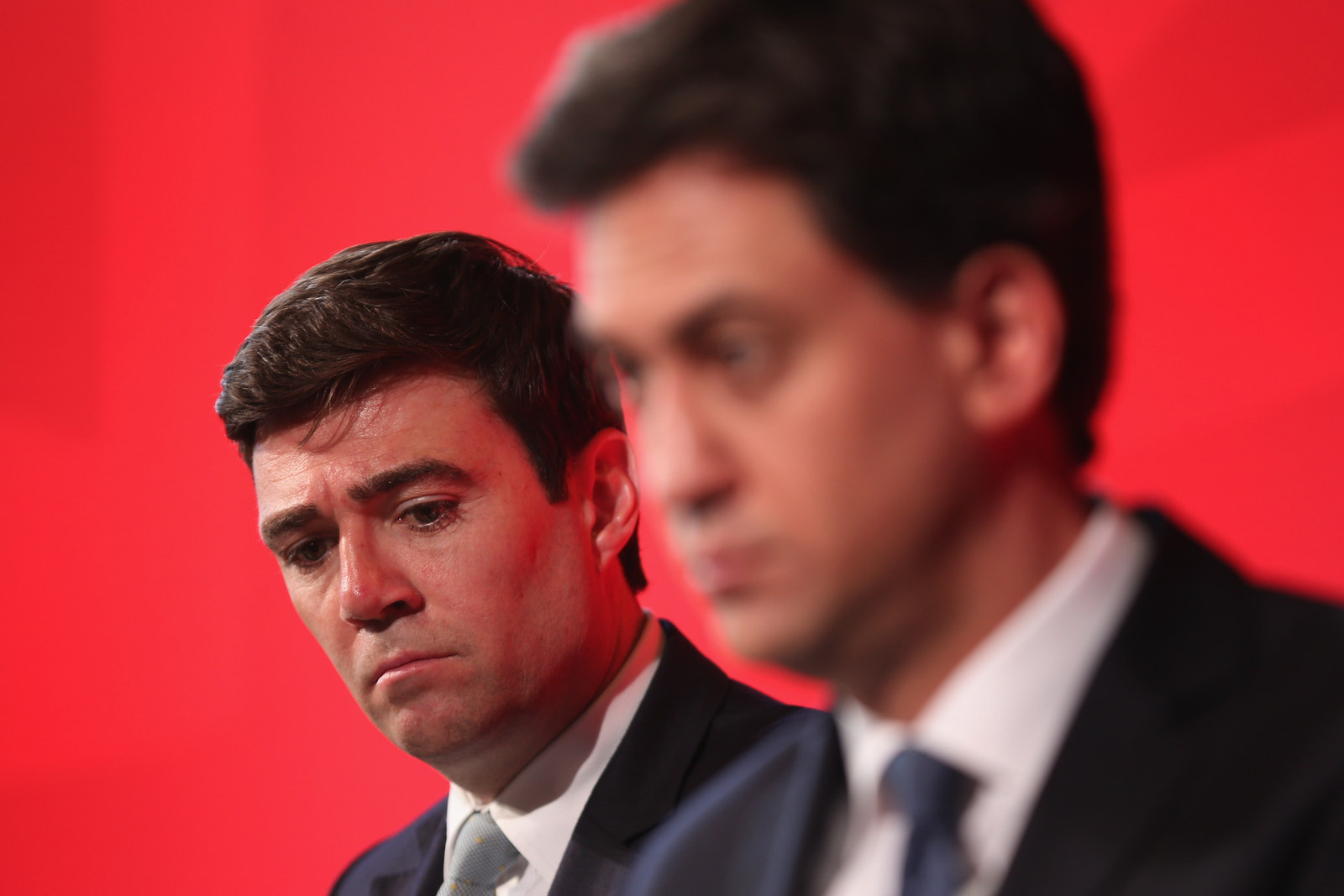 An ally of Burnham insists this is just the reality of politics. "At the end of the day we all want the Labour party to do well and you don't do that by rocking the boat," the source says. "Like most of us, Andy just wants us to get on and get in the situation where we can help working people."
One MP from a rival camp worries that Burnham has too much baggage and not enough wit to stand up to David Cameron at Prime Minister's Questions. And with Cameron likely to stand down in 2019, or even earlier, there are questions about whether Burnham could match up to potential successors George Osborne or Boris Johnson at the next general election. "Osborne will decimate him over his time at the Treasury," the MP says. "And if Boris is in charge, he's got no chance."
One Tory MP who is often in the chamber to watch Burnham respond to health questions and statements says he is a decent man but needs to work on his delivery: "I've got a real soft spot for Andy; he is genuine and clearly means what he says. Unfortunately for him, that can backfire in the chamber, where he gets worked up and a bit shouty. It's not very prime ministerial."
But allies insist Burnham's "common touch" and ease with voters is not to be underestimated when it comes to a general election. Born in Aintree, Liverpool, Burnham grew up in a village near Warrington with his telephone engineer dad, receptionist mum, and two brothers, one older and one younger. He went to local state schools, and as a teenager sported a "Morrissey quiff" and went out to gigs in nearby Manchester.

Later, at the insistence of his parents, he headed to Cambridge University to study English. But he failed his first interview there because he didn't realise you "had to have these slightly arrogant-sounding opinions about books". Since then, Burnham has repeatedly told how he has always waited for the "tap on the shoulder that says: 'Sorry mate, you don't fit in.'"

He met Dutch wife Marie-France van Heel – known as Frankie – at university. After they had been dating a while, she appeared on ITV's Blind Date because the show's producers held auditions at their college. Burnham said in 2008: "I didn't mind at the beginning but had second thoughts when she got on the show. I watched the TV from behind the sofa through my fingers. Luckily for me, she preferred me."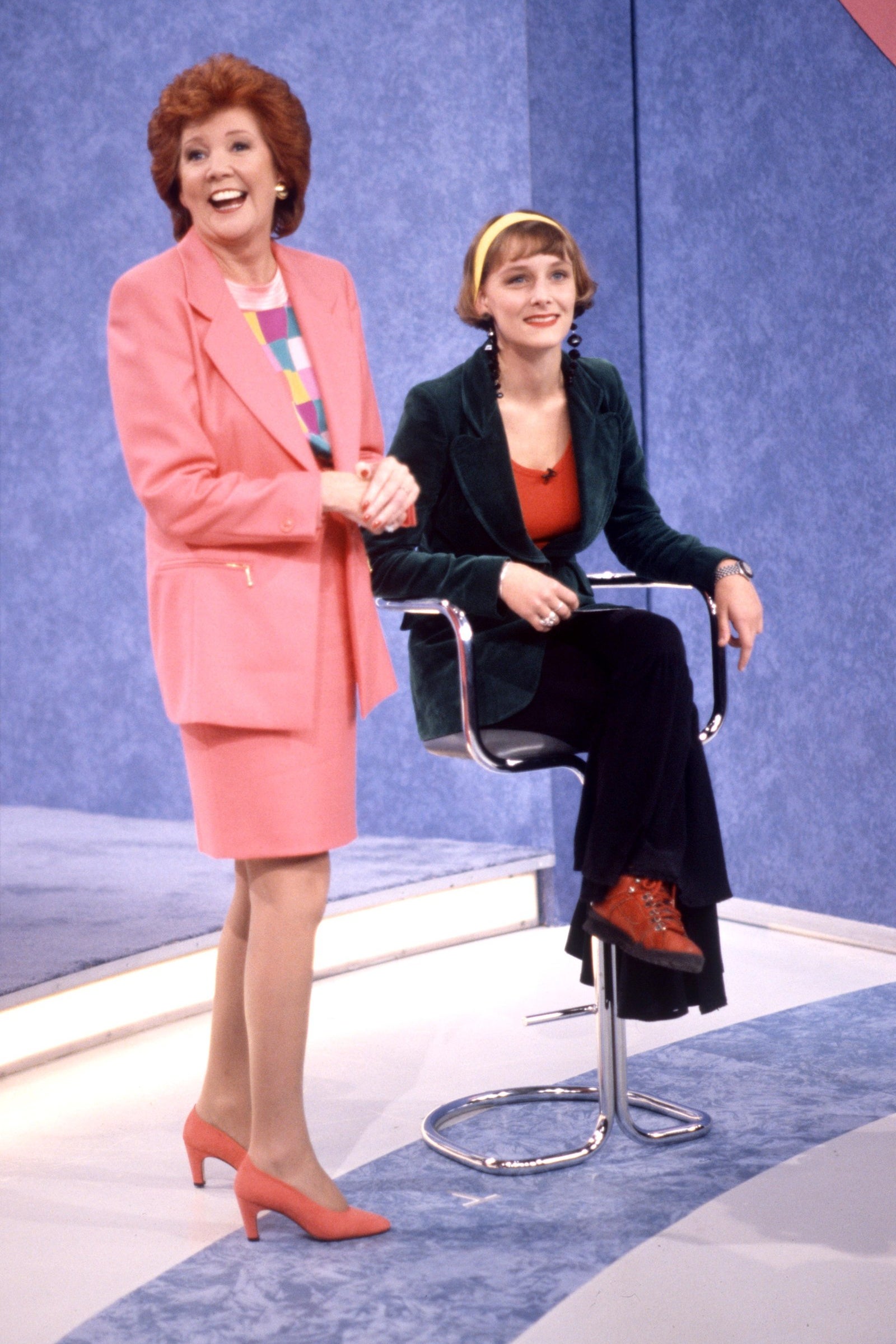 Frankie [Marie-France] Burnham on Blind Date in 1992 with Cilla Black.
The couple now have a 15-year-old son, Jimmy, and two daughters: Rosie, 13, and Annie, 10. Burnham has said he believes marriage is "better for kids" but that his son was at their wedding, "so I'm only old-fashioned to a point". The family has been rocked by tragedy in recent years. Van Heel's sister Claire died of breast cancer in 2007 aged just 39, leaving behind four children under the age of 8. Van Heel opted to have a double mastectomy in the summer of 2010 – while Burnham was fighting Labour's leadership contest – to try to avoid developing the disease.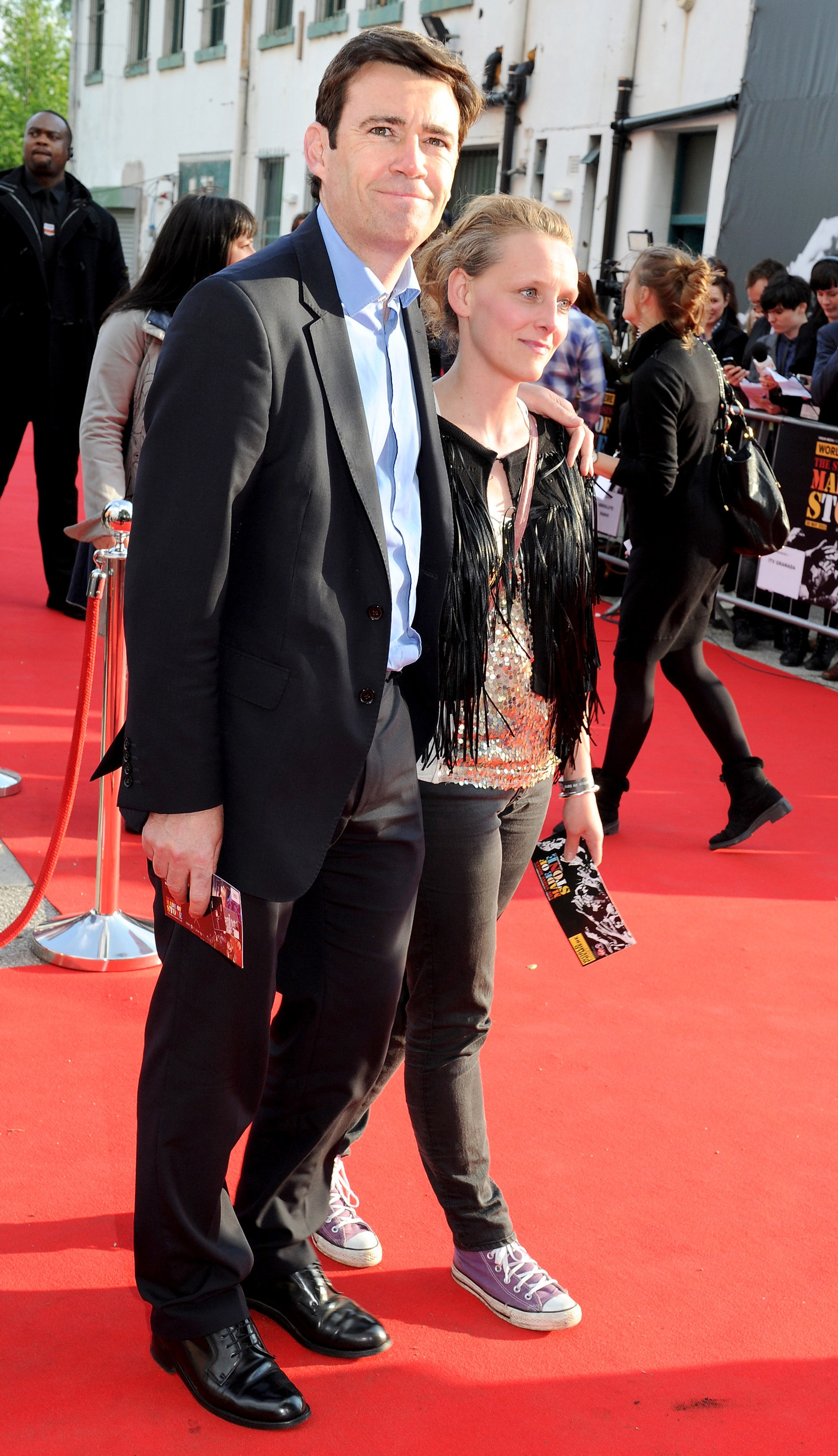 Officials who worked with Burnham at the culture department describe him as a "workaholic" and "ambitious". One source says: "If there was an opportunity to get some media coverage, he would do it no matter what day it was. He worked right through Christmas and New Year, doing interviews and writing first-person pieces." But as a huge football fan, he also thoroughly enjoyed his work there. Whenever he met Everton players he "was like a kid in awe of his heroes", a former aide says.

It wasn't the first time he had combined football and politics; as a special adviser, he was quick to join Labour's parliamentary football team Red Menace, later renamed Demon Eyes after the Tory poster campaign attacking Blair. He and Ed Balls were key goal-scorers, while former flatmate James Purnell was midfield along with David Miliband.

But all focus now is on the leadership race. Desperate to win, Burnham makes sure he keeps in touch with a few veteran Labour MPs who stood down in May so he can tap them for advice. One former minister tells BuzzFeed News: "I speak to him on a weekly basis and I say, 'Watch out for him, watch out for this.' A lot of my age group have just gone because we were fed up of it, basically. So he's clever enough to talk to people who've been around for a while with more experience."

Ultimately, Burnham's struggle will be to convince the left-leaning membership that the party must move forward to win power. Being elected Labour leader in a party-wide contest is one thing; being elected prime minister at a general election is quite another. But one former Labour MP insists Burnham can go all the way, saying: "I'm staunchly working-class but I'm rising up, my children are rising up; our aspirations change, and I think he's able to encompass all of that."