It's Surbiton, that leafy part of southwest London where nothing ever happens. And Liberal Democrat leader Nick Clegg had hoped for a nice, quiet day of campaigning.
And there's also this singing red-heeled lady here – another protester from the Trade Union and Socialist Coalition who has come to disrupt the peace.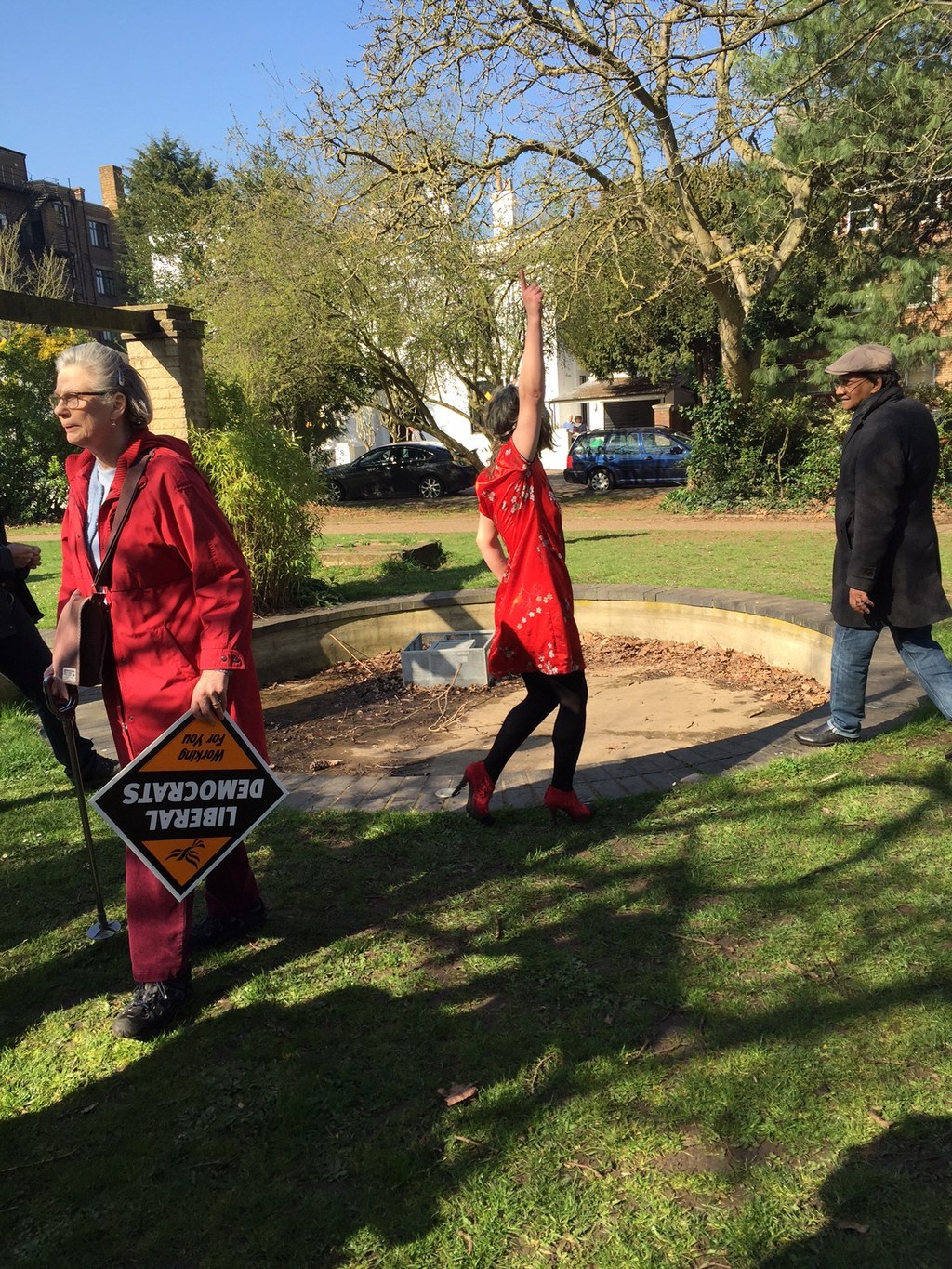 "Clegg says cut back, we say fuck that!" they chant.
Oh dear.
These two are also seriously unimpressed with Clegg. The woman tells BuzzFeed News she is Gabby Thorpe but the man mysteriously gives his name as simply Justin.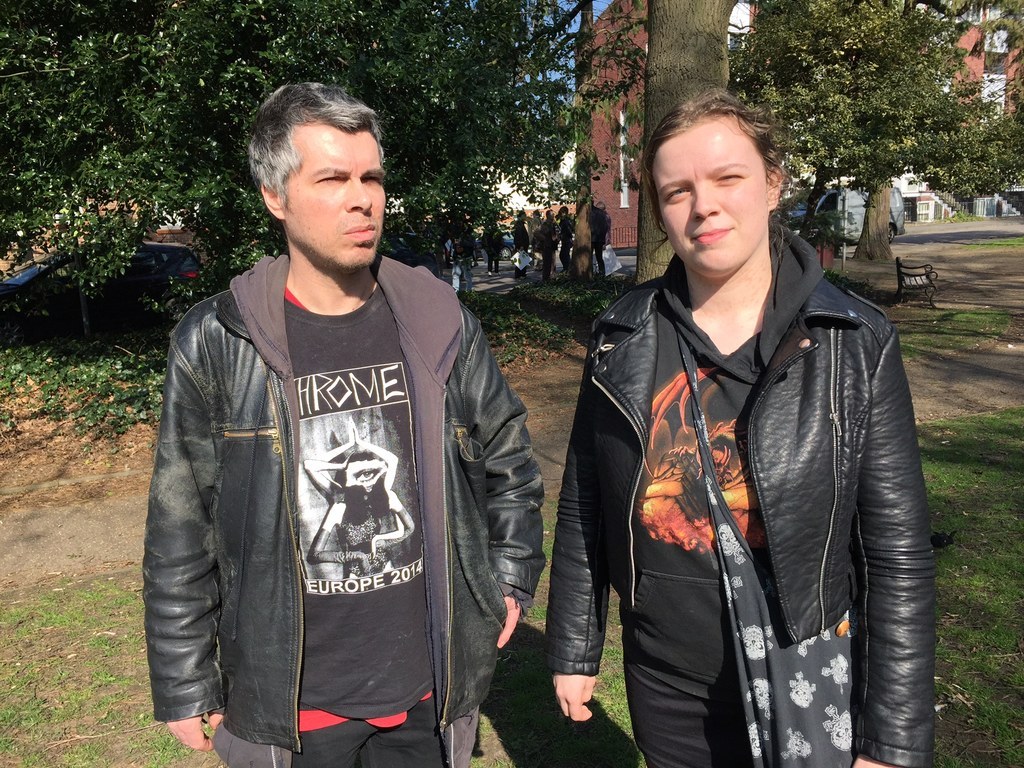 Thorpe says Clegg has "broken his promises". She's unhappy with coalition policies on benefit changes and affordable housing.
The ringleader with the megaphone is Richard Donnelly. He tells BuzzFeed News that Clegg has "propped up a Tory government which has been stealing money from the pockets of ordinary people for five years.
"He has the audacity to come to a university town and claim he's a serious alternative to the Tories. He expected there to be no local resistance. Well, there is."
It's really not what Clegg was expecting. This is what he's here for – a nice chat with local families about his shared parental-leave policy.
But outside the local pub where Clegg is chatting away, the protesters are back. And this time the police have turned up too.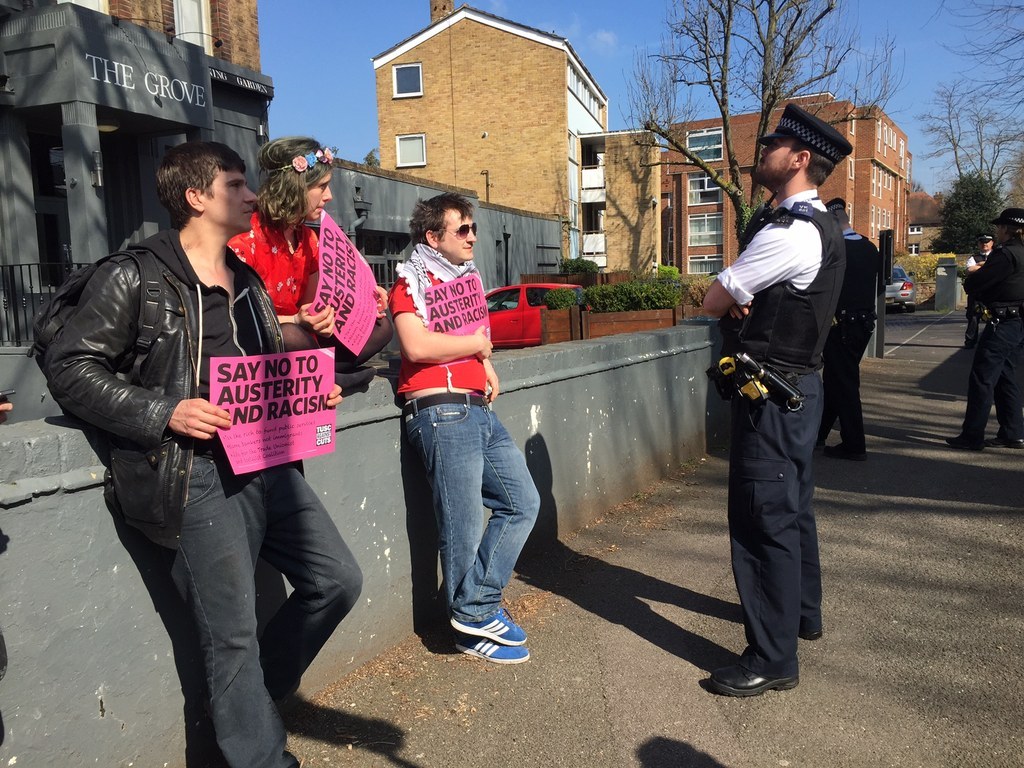 Then the Lib Dems get going, loudly cheering their leader and waving placards in an attempt to drown out the protesters' megaphone.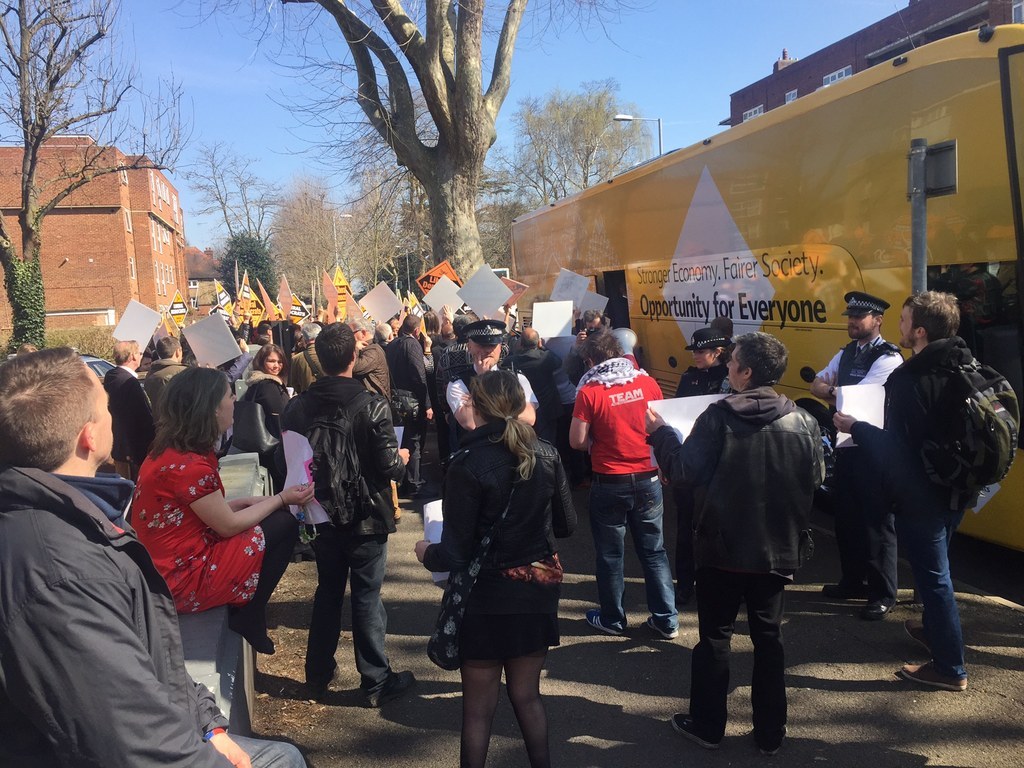 Surbiton is still reeling from the shock.
Looks like there are no comments yet.
Be the first to comment!