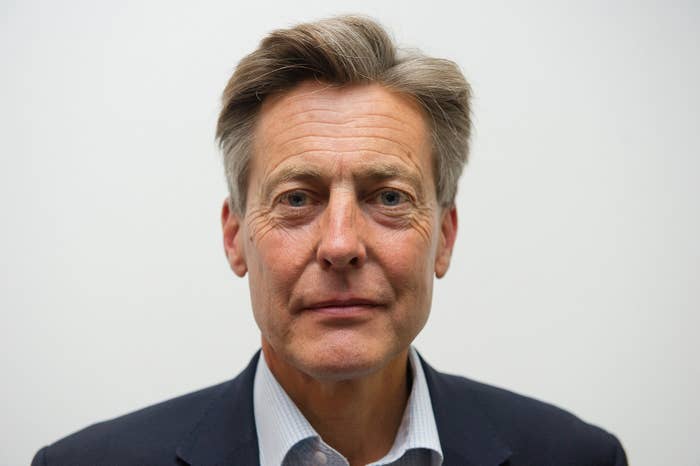 A senior Labour MP has warned of a potential breakdown between the UK and US intelligence services over investigations into Russia.
Ben Bradshaw said parliament's powerful intelligence and security committee (ISC) – finally set up on Thursday after months of inaction following the snap general election – must urgently examine the transatlantic intelligence relationship.
Speaking in the House of Commons, the former cabinet minister highlighted a BuzzFeed News investigation exposing a series of "unexplained Russia-related deaths in Britain".
And he noted that numerous US intelligence sources had contacted BuzzFeed News to "complain that they didn't think their British counterparts were taking these incidents seriously". He added: "If that is true, it is also extremely worrying."
Bradshaw also called on the ISC to examine claims that Russia has interfered in UK elections.
"The mounting evidence on both sides of the Atlantic of covert Russian propaganda and social media activity, and the role of dark money in our democracy, makes it imperative in my view that the intelligence and security committee looks at this as a matter of urgency," he said.
On Monday, UK prime minister Theresa May used a major speech in London to call out Russia's "meddling" in recent elections. She said Russia "is seeking to weaponise information" and "plant fake stories and photoshopped images in an attempt to sow discord in the West and undermine our institutions".
Many MPs are furious that it has taken so long for the ISC – which oversees the work of MI5, MI6, and GCHQ – to be set up. The group has not met since April, despite terror attacks in London and Manchester, and rising fears over Russian interference.
MPs finally approved a motion on Thursday evening to reestablish the group. Tory former justice secretary Dominic Grieve is expected to be reappointed as the chairman next week.
Bradshaw said the committee must look at "the relationship between our intelligence and security services and those of our closest ally America, and the relationship of each with their respective governments".
He said: "President Trump is at war with his intelligence community. He's made abundantly clear that he would sooner believe Putin than his own intelligence and security professionals. That is shocking.
"But what would be even more worrying for us were if that breakdown in relations were mirrored here, and impacted negatively on the vital work of our agencies and the level of their cooperation with their US counterparts."
BuzzFeed News reported earlier this year that "five current high-ranking US intelligence officials have warned that Britain is failing to get to grips with the increased threat from an emboldened Russia".