Britain Saved Me From The Nazis – Now It Must Save Child Refugees, Says Peer
Alf Dubs was welcomed into Britain from Nazi-occupied Czechoslovakia as a young boy. He tells BuzzFeed News the UK should now do the same for unaccompanied children caught up in the refugee crisis.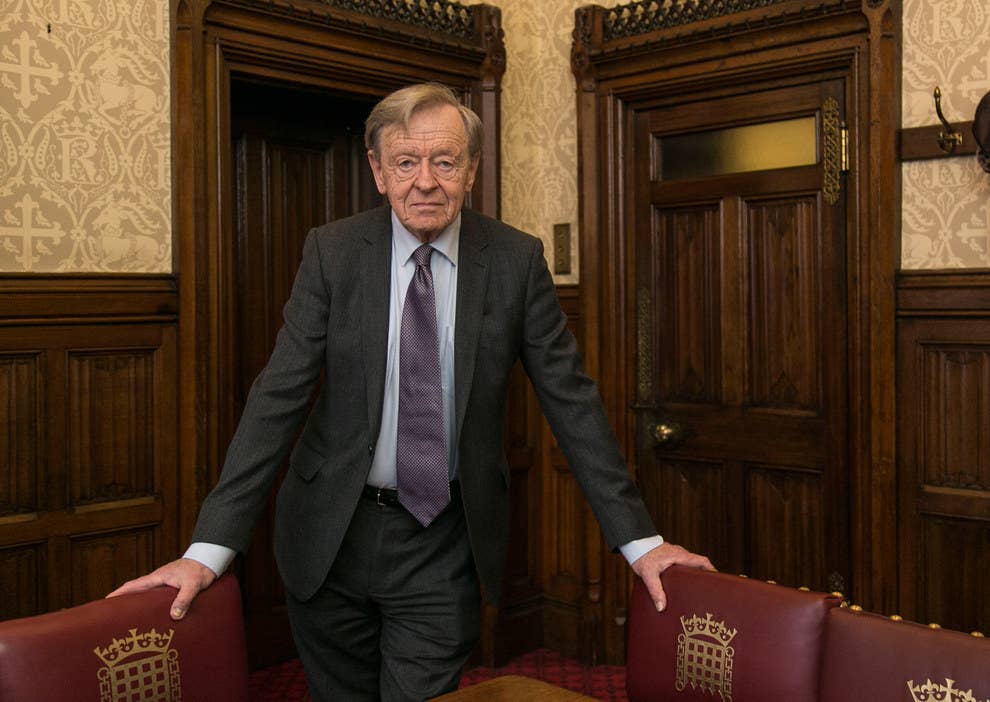 "My mum put me on the train, I was one of the youngest on there, and I still remember her standing there with German soldiers with swastikas in the background." Alf Dubs is remembering his escape from Nazi-occupied Czechoslovakia back in 1939, when he was just 6.

Now an 83-year-old Labour peer and former MP, he's fighting to make sure children aren't left behind in the current refugee crisis sweeping across Europe. Dubs has introduced an amendment in the House of Lords that calls on the government to admit 3,000 lone children into Britain to stop them falling prey to people traffickers and dying of cold and hunger.
He sat down with BuzzFeed News in the Lords to talk about the childhood experiences that shaped his politics. Dubs was saved by the Kindertransport, a rescue effort that brought thousands of children from Nazi-occupied areas to Britain in the months leading up to the second world war.
"When Britain took children from the Kindertransport, Britain was the only country in Europe that did it – all the other countries said no," Dubs says. "In the end I think the situation of vulnerable children somewhere adrift in Europe is so important that I think it transcends the fear that it would become a pull factor."
The government is wary of taking in refugees directly from Europe for fear that it will encourage more people escaping conflicts in Syria, Iraq, and Afghanistan to make dangerous sea crossings. Instead, David Cameron has pledged to take up to 20,000 Syrian refugees from camps in the borders with Syria over the next five years.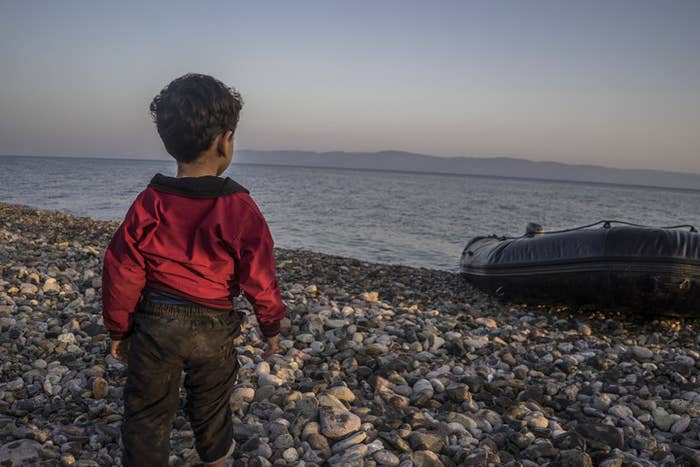 Under pressure from the Save the Children charity and MPs last month, ministers did agree to accept additional unaccompanied child refugees – but only from the region and not from Europe. They also failed to say how many they would take and over what timescale.
Dubs doesn't think this goes far enough. His immigration bill amendment, which is backed by Labour, the Liberal Democrats, and many crossbenchers, would force the government to "relocate 3,000 unaccompanied refugee children who are in European countries to the United Kingdom".
His proposal was debated during committee stage of the bill in the Lords on Tuesday and is likely to be voted on at report stage next month. Labour officials are confident there will be enough support in the Lords to force a vote in the House of Commons, piling pressure on Cameron to do more.
The government's current commitment on lone child refugees is "fuzzy", Dubs says. "They made a statement that was a bit vague, frankly, as governments do when they don't want to be pinned down. I don't think it's good enough or clear enough and we want to convert it into something meaningful."
At least 26,000 children entered Europe without their parents last year, according to Save the Children. "They are the most vulnerable children imaginable and they're in enormous danger at the moment," Dubs says. "Ten thousand are alleged to have disappeared, they could be trafficked, forced into prostitution. They're going to have a cold, hungry winter and are likely to fall ill. I think there's a special case there."
Has his own experience as a child refugee shaped his view? "I suppose it's likely that it did," he says slowly. "How could I not see so many victims of a terrible situation – anti-Semitism, racism, and so on – how could I not be influenced by that?"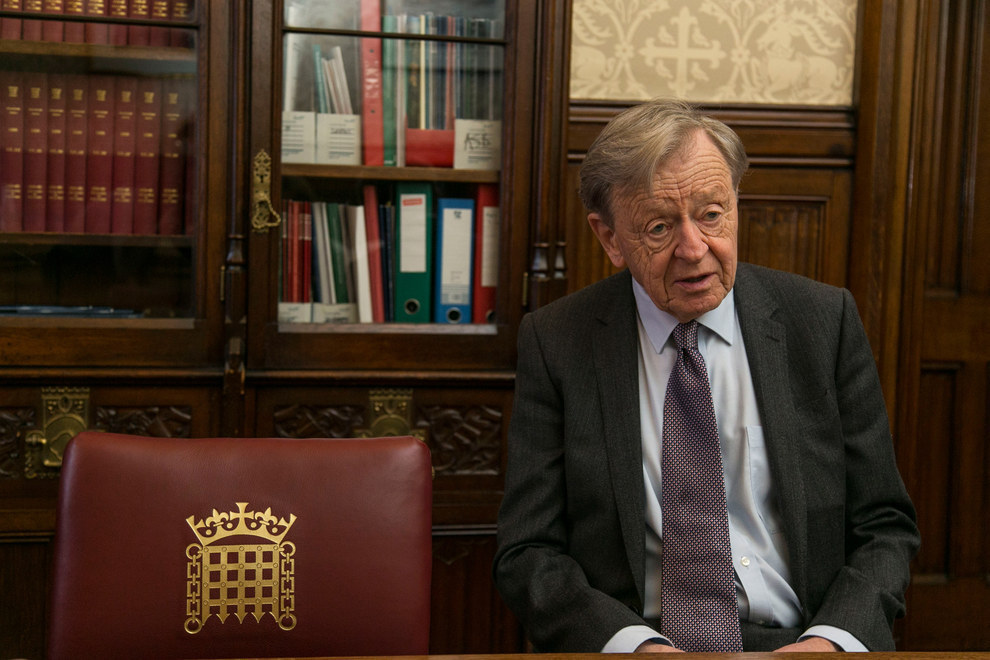 Dubs vividly recalls when the Nazis occupied his home city of Prague in March 1939. "I remember when the Germans came into Prague and we had to tear a picture of the [Czech] president from our schoolbooks and stick in a picture of Hitler," he says. "I remember seeing German soldiers all over the place, lots of them."

After his father abruptly departed for London, his mother put 6-year-old Dubs on one of the eight Kindertransport trains that left Prague before the outbreak of war in September. "My father disappeared, my mother was obviously very apprehensive, and I didn't really understand what was going on," he says.
"There was a sense of fear but I didn't understand what it meant, I just knew there was something quite sinister going on. When we got to Holland, the older ones cheered because we were out of reach of the Nazis, and I just knew something important had happened but I didn't understand it too well."
Dubs' father was at Liverpool Street station to meet him after the 48-hour journey. He died months later, after Dubs' mother arrived to join them in the UK. "I don't know what he knew that made him escape," Dubs says. "When your father dies when you're 7... For the rest of my life I had hundreds of questions to ask him, which of course I could never ask."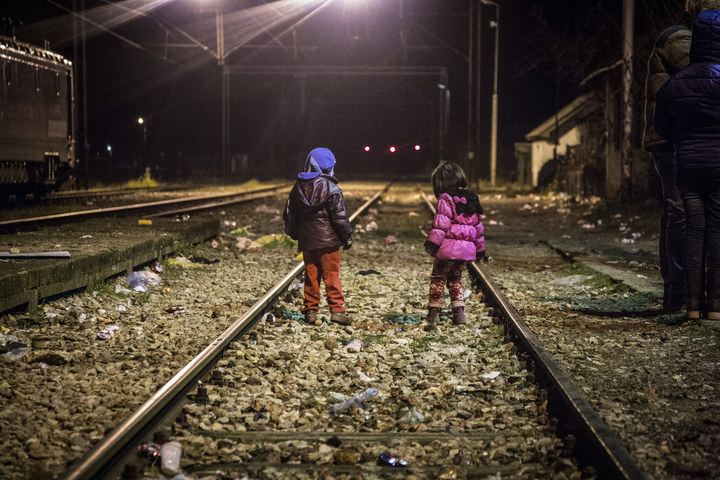 Family and friends who were not able to escape from Prague ended up in concentration camps, Dubs says. "One of the boys who lived in the flat above us, he got to England. But my mum knew the Gestapo had come for his father – his father ran away before the Gestapo got him and then he gave himself up and died in one of the camps."
Dubs became interested in politics at the age of around 13, when he "began to puzzle out why what had happened happened". He says: "I thought to myself, If evil men do what they've done, maybe politics can be used as a vehicle for other people to do something better.
"My ambition in life was to be a local councillor. I thought, I can't do more than that with my background – how could I possibly have aspirations above that? And it wasn't until I began meeting Labour MPs and I thought, Well, if they can do it, anybody can." He stops himself, laughing: "That sounds a bit pompous and arrogant, doesn't it?"
Dubs served as Labour MP for Battersea between 1979 and 1987 before being made a peer in 1994. He was head of the Refugee Council, a charity that helps refugees and asylum seekers, for eight years until 1995.
He says he owes his life to Sir Nicholas Winton, who died aged 106 last summer. Winton was a young stockbroker from London who dropped everything in 1939 to organise trains to carry 669 Jewish children out of Prague.
"He needn't have done it – he was motivated entirely by the feeling that somebody had to do something, otherwise these children wouldn't survive," Dubs says. "It was an incredible thing and he was very modest about it.
"He stood as a Labour councillor for Maidenhead council in 1954 and 1955 – he didn't win because Maidenhead was as Tory then as it is now – but on the bottom of his election leaflet, which I've seen, it says he 'helped children escape from Nazi-occupied Europe' – that's all. And nobody picked that up; it wasn't until many many years later that the truth came out."

Dubs only learned of Winton's role when the story was broadcast on the BBC show That's Life in 1988. The pair later became close friends. "Even when he was 104 years old, I said, 'Nicky, how are you?' and he said, 'Well, I'm fine from the neck upwards,'" Dubs says.

"He was a terrific guy, caustic, didn't suffer fools gladly and loved talking politics, thought the Labour party was too right-wing under Tony Blair, a wonderful sense of humour. A very modest man, but I think he took a secret pride that there were hundreds of us – and once you take our children and so on, thousands of us – who owed their lives to him.
"He actually saved our lives, and so we owe him an enormous debt. I went to his 106th birthday party about two months before he died last year. And I thought, This is maybe the last time I see him, so it was something very special for me."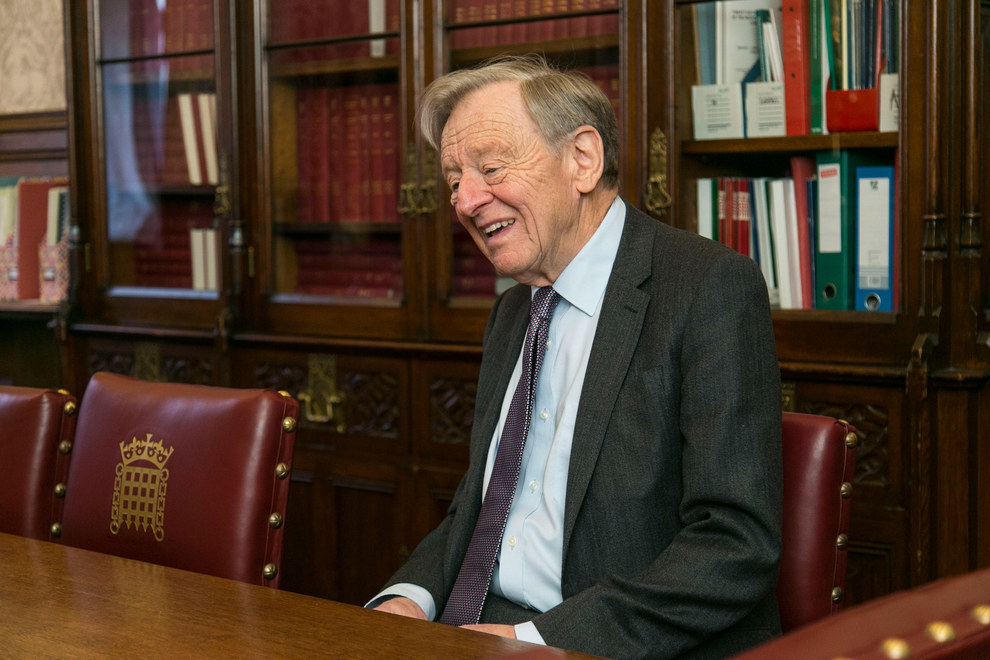 As well as his call for Britain to accept lone children, Dubs believes Britain should learn from the past and accept far more than 20,000 refugees overall.
"Oh yes, I think we can take more," he says. "And I think we should be very tough about separating people who are refugees and people who are not. We cannot just say to all the world: 'If you're an economic migrant, you can come here.'

"We need a tough policy, but one that's humanitarian and says if you are a refugee, if you're in fear of persecution and of war, of torture and death, then you're going to have a safe haven.
"We should be in the lead, not in the rear, of saying Europe should share responsibility. I think it comes to something with my background when I say Germany's become the conscience of Europe."
Nicholas Winton, Who Saved Hundreds Of Jewish Children From The Holocaust, Dies At 106