This Delighted Labour Councillor Had A Rollercoaster Election Night
Duncan Enright thought he had lost his seat in Oxfordshire – but then someone found a hidden bundle of votes.
This is Duncan Enright, a Labour councillor for Witney East in West Oxfordshire. Here he is pictured with David Cameron last May when he stood against the Tory leader in the general election.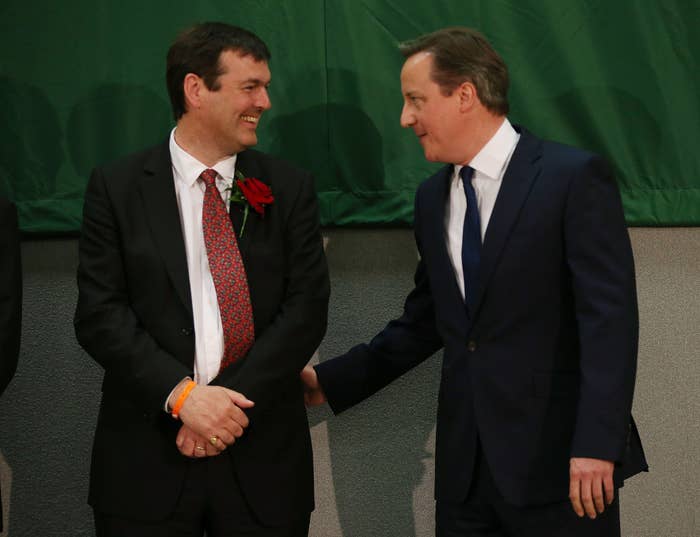 In the early hours of Friday, Enright was battling to hold on to his council seat. It was a rollercoaster night of emotion. At 2:38am he said the result was on a knife edge.

But sadly at 3am, resigned to his fate, he tweeted this dignified message.

People were gutted for him.

But wait! An hour later came this plot twist!

Apparently a load of his votes were discovered hidden under a pile of Conservative votes! Such drama.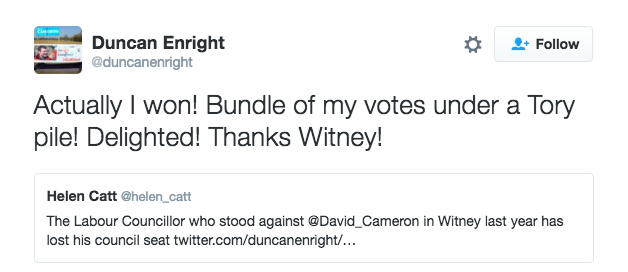 It's fair to say Enright was absolutely thrilled. It means he holds on to his Witney East seat for another four years.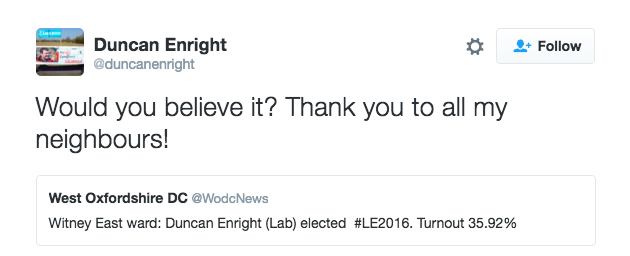 Here he is (in the middle) with two of his fellow re-elected Labour councillors, looking as happy as Larry. Well done, fellas.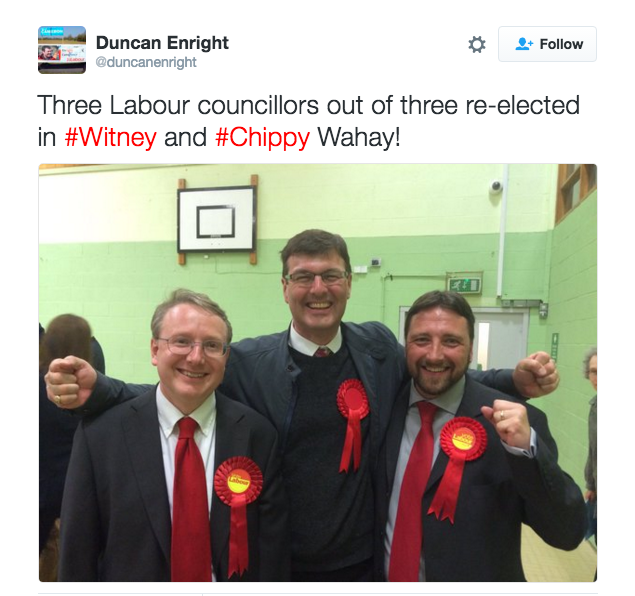 Enright told BuzzFeed News he would be celebrating his win with pizza.
He said the mix-up was all down to a "simple error in the first count", adding: "Three bundles in the wrong pile, and I admitted defeat far too early – my vote actually went up! Thank goodness for professional returning officers.
"I'm celebrating by getting some rest and then treating the family to pizza."