Musical comedian Katie Goodman took to the piano for a recent performance where she addressed the confusion that surrounds the "other f-word" with her song, "Sorry babe, you're a feminist."
"Read an interview with a young actress, said she wasn't a feminist," Goodman's song begins. "What are you picturing? Castrating men while wearing sensible shoes?"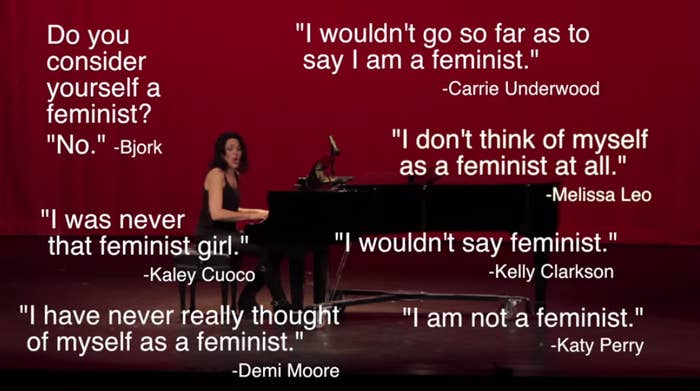 The song makes the point that the very act of being a woman who states her opinion in public and chooses how to label or not label herself IS in itself feminist.
Goodman told BuzzFeed News her inspiration for the song: "I was reading an interview with Shailene Woodley, who I love, where she said she wasn't a feminist. I was like 'GAHHHH! Why?'"
Goodman even sent her a tweet:
So Goodman and her writing partner Soren Kisel, who also happens to be her husband, decided to write a song about it.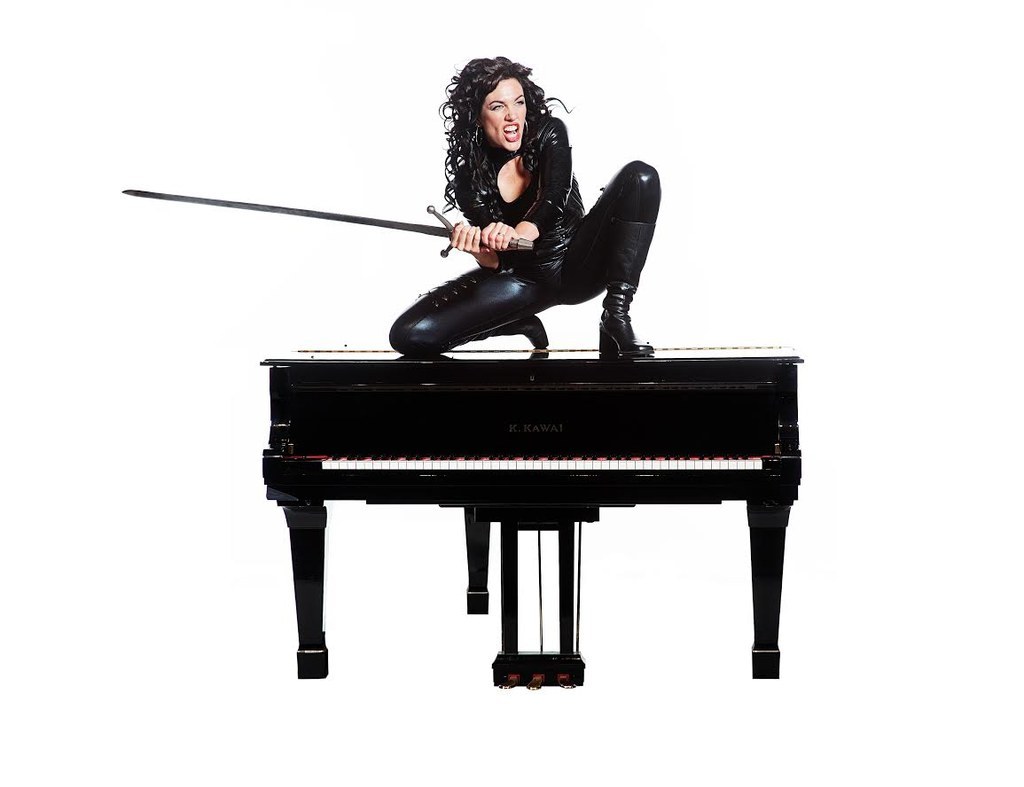 The team is based in New York and specializes in satirical musical performances, which Goodman describe as sounding like "drunk calls to Obama."
"He's a hardcore feminist," Goodman told BuzzFeed News. "We make a great team. Not just because he gives me the man's perspective on these issues, but he's also the best listener I've ever met."
The 47-year-old said the internet's reaction to this video has been helping her figure out why some women don't call themselves feminists.
"Looking at all the super emotionally-charged comments from these women – most of whom are clearly outspoken, opinionated, and often eloquent," Goodman said, "made me think that they must just see 'feminist' as something that will make them unattractive, particularly to men."
"These women must be afraid of being associated with an angry, bitter group as opposed to the empowering group of love and support it is," the comic said.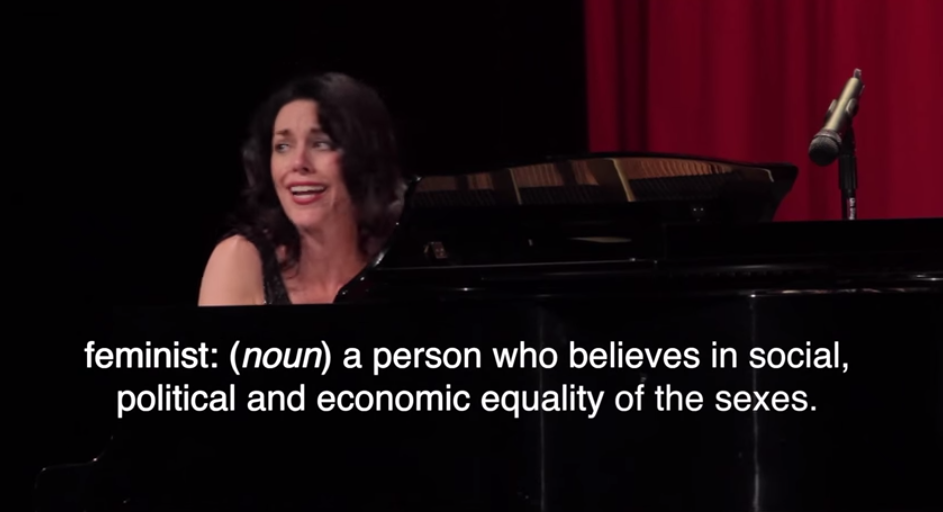 "The reaction has been amazing," Goodman said. "A lot of support and fascinating discussions. Also, of course, your average dickhead and well-meaning guy who doesn't quite get it."
She said the most common negative comment calls her "a feminazi" for telling other women how to think. To this she responds, "That's the point. The very fact that they can speak out and label themselves whatever they want is feminist."
Luckily, I think there are many women who agree.