Officers Jason Pavlige and James Hodges responded to a call last month that a mother was holding her baby on her lap in a moving vehicle.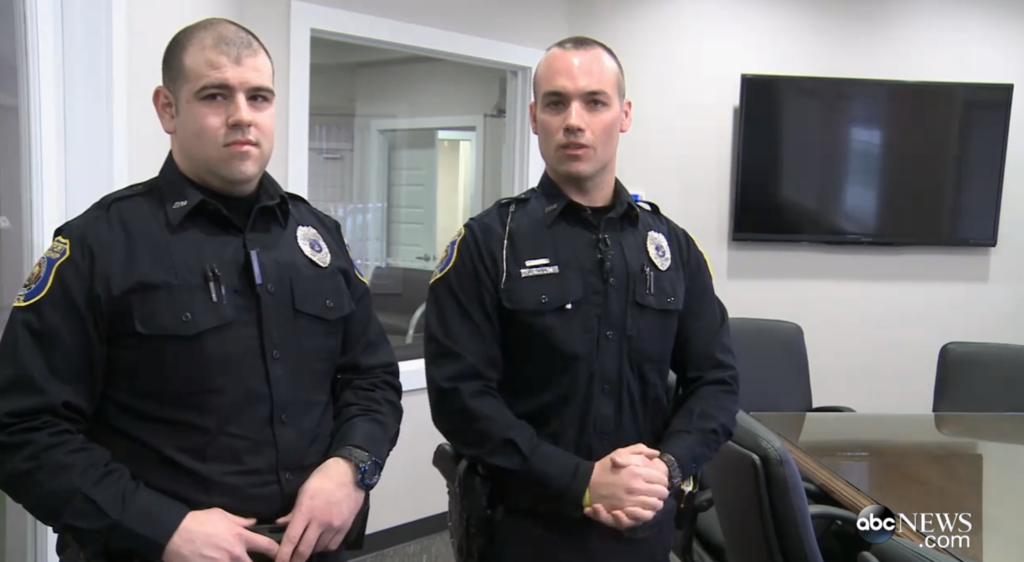 The officers pulled the car over and the mother of the 10-month-old girl made it clear that she and her husband knew they should have a car seat for their child, but couldn't afford one, ABC News reported.
"They had just recently moved to the area," Hodges said. "We tried to have them contact family but they don't have anyone close. ... There were no co-workers, no one who could help them out."
The officers decided it would be counter-productive to fine the couple, who has not been identified, or give them a citation for something they couldn't afford. So instead, they went to Walmart and bought the family a carseat.
The officers pooled the money they had on them and Hodges went to the nearby Walmart to buy the carseat while Pavlige waited with the family by the side of the road.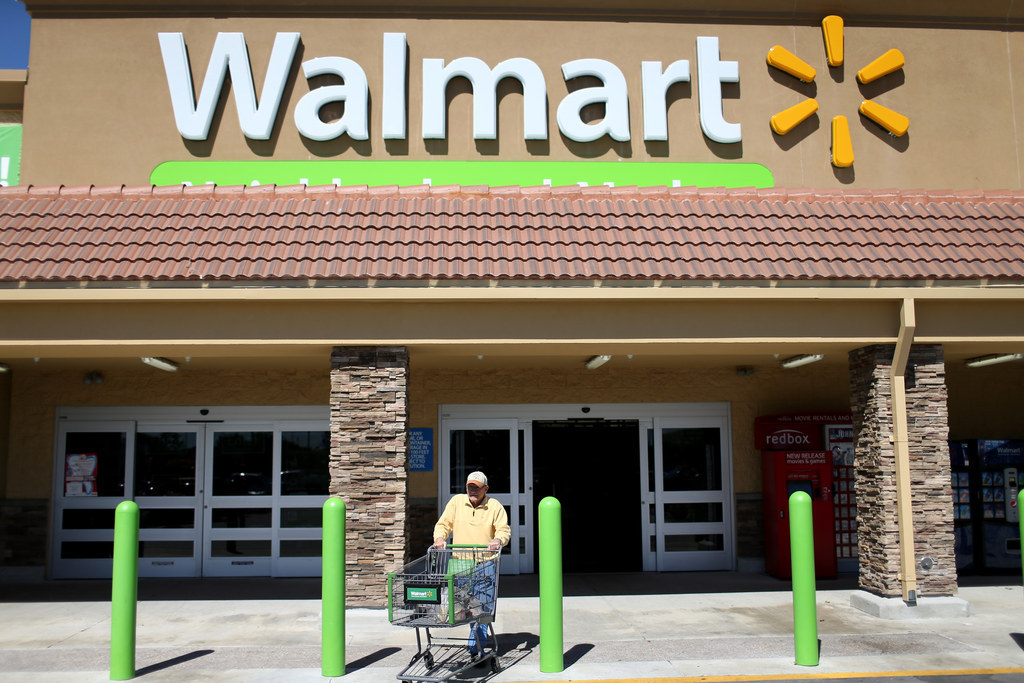 Hodges returned with the same brand of carseat Pavlige uses for his own two children. He said the family seemed almost in shock at their kindness: "They didn't say much but were just very appreciative."
"I don't want to put my child in a no-name brand car seat that's not very safe, and the main goal is the safety of the child," Pavlige said.
The two officers helped the family to install the carseat, and gave them instructions for using it.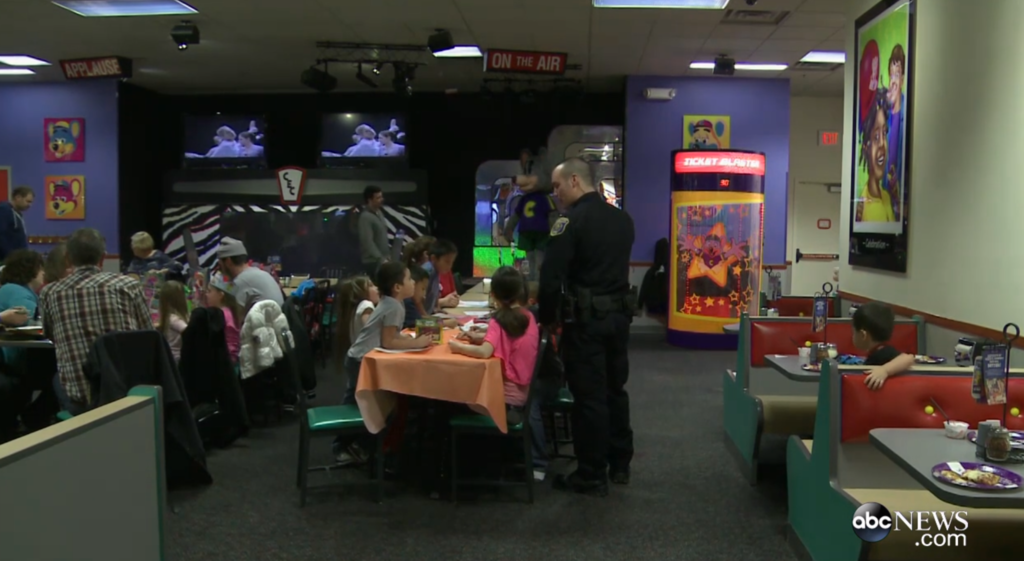 The officers performed the good deed back in February, but it wasn't publicized until recently, when a Walmart employee called the Fruitport Township police station to tell the Lieutenant what his officers had done.
They are both now being honored by Grand Rapids Harley Davidson and West Michigan's Most Wanted as "Heroes of the Week."
"That's what our job kind of entails, random acts of kindness," Pavlige told the local Fox affiliate. "We went from that call to the next call and it's just what we do."
Pavlige has two children. An earlier version of this article stated that Hodges had two children. H/t to @steph_mik for pointing this out.