You Could Be Entitled To $25 If You Bought Starkist Tuna In The Past Six Years
Or you could take the $50 worth of tuna option and go swimming in the fishes.
Thanks to a recently settled class action lawsuit against the canned tuna company Starkist tuna, you could make $25 cash or earn $50 worth of tuna if you have purchased a single can of Starkist tuna over the past six years.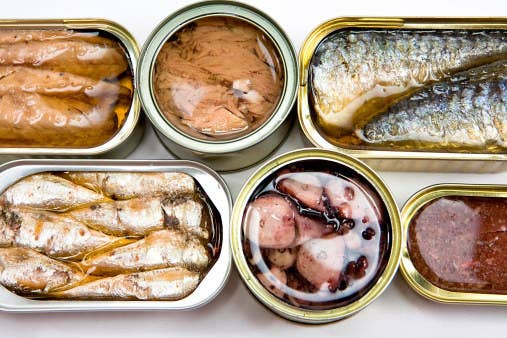 Two years ago a man identified as "Hendricks" filed a lawsuit against Starkist claiming the company deliberately put extra water in their cans in order to shortchange their customers and save money on tuna.
A "don't waste your money" investigation was subsequently opened into Starkist among other brands of canned food, and found that many of the brands were including a significant and unnecessary amount of water.
Though Starkist did not admit to any wrongdoing, last week it agreed to a settlement of $25 cash refunds – or $50 worth of tuna – to anyone who says they have bought certain brands of their tuna any time since 2009 until October, 2014.
The brands are "chunk light" and "solid white" tuna.
No receipts or proof of purchase are necessary, you just need to legally swear that you bought some -- oh, and have the time and patience to apply for your piece of the settlement online.
But yes, there is a catch. Starkist agreed to pay $8 million in cash and $4 million in vouchers to purchase the tuna, on top of $4 million to Bursor & Fisher, the law firm that brought the suit.
This means, the more people who apply for the refund, the less the refund becomes. So choose wisely... do you really need that tuna more than anybody else?
Some people felt a tad betrayed by this seeming confession of guilt from their beloved tuna brand.
Others just didn't really GAF.
While others were really psyched about the $50 worth of tuna deal. It is around 50 cans of tuna, after all.
So go, file your claim and get down with an insane amount of tuna! If you're Starkist eligible...